Drug Facilitated Sexual Assault
Drug-facilitated sexual assault is when alcohol or other drugs are used to reduce an individual's ability to give or revoke consent during a sexual encounter. These substances can lower inhibitions, impair the ability to resist sexual advances, and remember details after the assault. While these substances are sometimes referred to as "date rape drugs," they can be used by intimate partners, strangers, or acquaintances.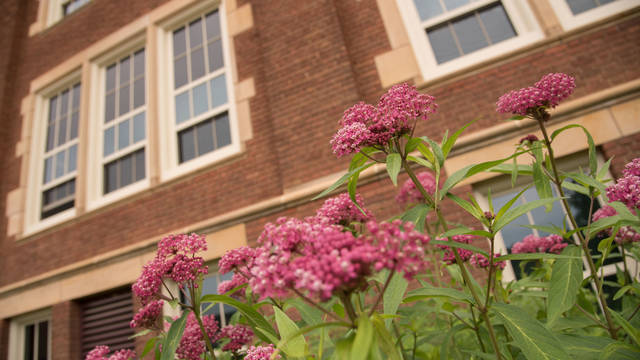 Common Types of Date Rape Drugs

Three common types of street drugs used to facilitate sexual assault are:

Alcohol is the most common substance present in drug-facilitated sexual assault. Prescription drugs are being used more commonly, such as sleep aids, anxiety medications, muscle relaxers, and tranquilizers. Many people think drug-facilitated sexual assault happens when someone slips a substance into a drink. While this does happen, there are many ways drug-facilitated sexual assault can occur:

Drug-facilitated sexual assault can be:

taking advantage of someone who is voluntarily using drugs or alcohol
intentionally forcing or coercing someone to consume drugs or alcohol, knowingly or unknowingly
initiating a sexual encounter with someone who is too intoxicated to consent
hiding what is in a drink or what type of drug is being offered

Some common symptoms are:

difficulty breathing
feeling drunk when having consumed little or no alcohol
loss of bowel/bladder control
nausea
hot or cold flashes
sudden dizziness or disorientation
missing memories from large chunks of time

If you believe you were drugged and assaulted and want to preserve evidence, it is important to act quickly. Most of these drugs can only be detected for 12-72 hours. You can go to a local hospital for a sexual assault exam and get a urine or blood test completed at that time.
What Role Does Alcohol Play?

As mentioned above, alcohol is the most common substance in drug-facilitated sexual assault. Consuming alcohol can put you at higher risk of being a victim of sexual assault and at higher risk of being a perpetrator of sexual assault. Regardless of gender, alcohol can inhibit the ability to think clearly and consent.

Because alcohol is a common element in sexual encounters between young adults, it's important to take some steps in order to make your encounters as SAFE as possible.

Space – who has control over the space you are in?

Avoid – avoid drinking in excess.

Friends – let a friend know your plan and create a help signal.

Establish – establish boundaries and communicate desires before consuming alcohol.

When someone is drinking, they are less able to communicate what they want and don't want in terms of sex. The odds that "maybe" or "no" will be misinterpreted to mean "yes" increase. Some people will push others to drink more so they are less able to resist physical and verbal requests for sex. No matter how much someone has been drinking, it is never okay to force sexual contact on someone else.

Additional steps you can take to promote safety while consuming alcohol:

Drink in moderation! (For example, no more than one drink per hour with food. Or alternating alcohol with water.)
Drink in safe places with safe people. Know who you are going to be with and where you will be.
Take care of friends. Develop a buddy system. Create a code word or emoji to get yourself of a friend out of an unsafe or uncomfortable situation.
Use the SafeWalk/SafeRide safety escort program! If you need to get back to a dorm or apartment at night and don't want to be alone, a Campus Safety Office (CSO) can accompany you.
Look out for others who may be at risk and intervene or call campus police if necessary.
Trust your instincts! If you feel unsafe or threatened, reach out for help.
Other UW-Eau Claire Resources