Spanish for Health Professions
Minor
Explore the Spanish for health professions minor at UW-Eau Claire
Pair your love of medicine and the Spanish language with the University of Wisconsin-Eau Claire's Spanish for health professions minor.
Through fascinating coursework, projects and discussions, you'll gain a better understanding of healthcare organizations and medical terminology in Spanish-speaking countries. An exciting and key component of this minor is that all students are required to participate in an international language immersion experience. Over the course of six or more weeks, you'll study in a country where Spanish is spoken, taking what you've learned and putting it into practice.
As health careers and the Spanish language continue to grow, students with a Spanish for health professions minor are in high demand. Many nursing, biology and social work students choose to minor in Spanish for health professions, quickly finding employment upon graduation.
Why Spanish for health professions at UW-Eau Claire?
Study abroad opportunities. All Spanish for health professions minors are highly encouraged to study abroad for at least one semester. These opportunities are an excellent way to gain a stronger understanding of Spanish culture and improve your Spanish language proficiency.
State-of-the-art technology. Our Language Lab and the Roma Hoff Instructional Resource Center are filled with sound and video programs, films, games and computer software to help you practice what you learn in class.
Outstanding faculty. At UW-Eau Claire, our talented faculty make it a priority to create an impactful learning environment where you come first. Small class sizes allow for the formation of meaningful, lasting connections with others who are just as passionate about Spanish, health and helping others.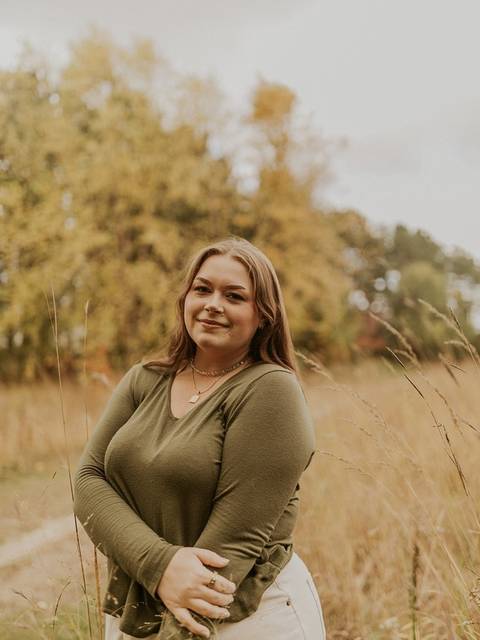 Through UWEC, I have been able to pursue many passions including nursing, Spanish, and dance. The support I've received has allowed me to attain my firefighter certification and EMT licensure, and also work as a firefighter/EMT in the area serving the community. This would not have been possible without the help I've been offered along the way, and for that I am so grateful.
Spanish for health professions minor curriculum
With a minor in Spanish for health professions, you will engage with the Spanish language in various contexts — from having day-to-day interpersonal conversations to presenting information and ideas to translating critical health care information. Through coursework and a required immersion experience, you will learn about health care organizations in Spanish-speaking countries and Latinx health as well as build key skills in translation.
What classes do Spanish for health professions minors take?
Your classes may cover topics like:
Advanced conversation
Phonetics and pronunciation
Latin American civilizations
The craft of translation
U.S. Latino history and culture
Learn more about the Spanish for health professions minor in the UWEC catalog.
Related programs at UW-Eau Claire
Thinking about minoring in Spanish for health professions? Here are other programs you may be interested in exploring.