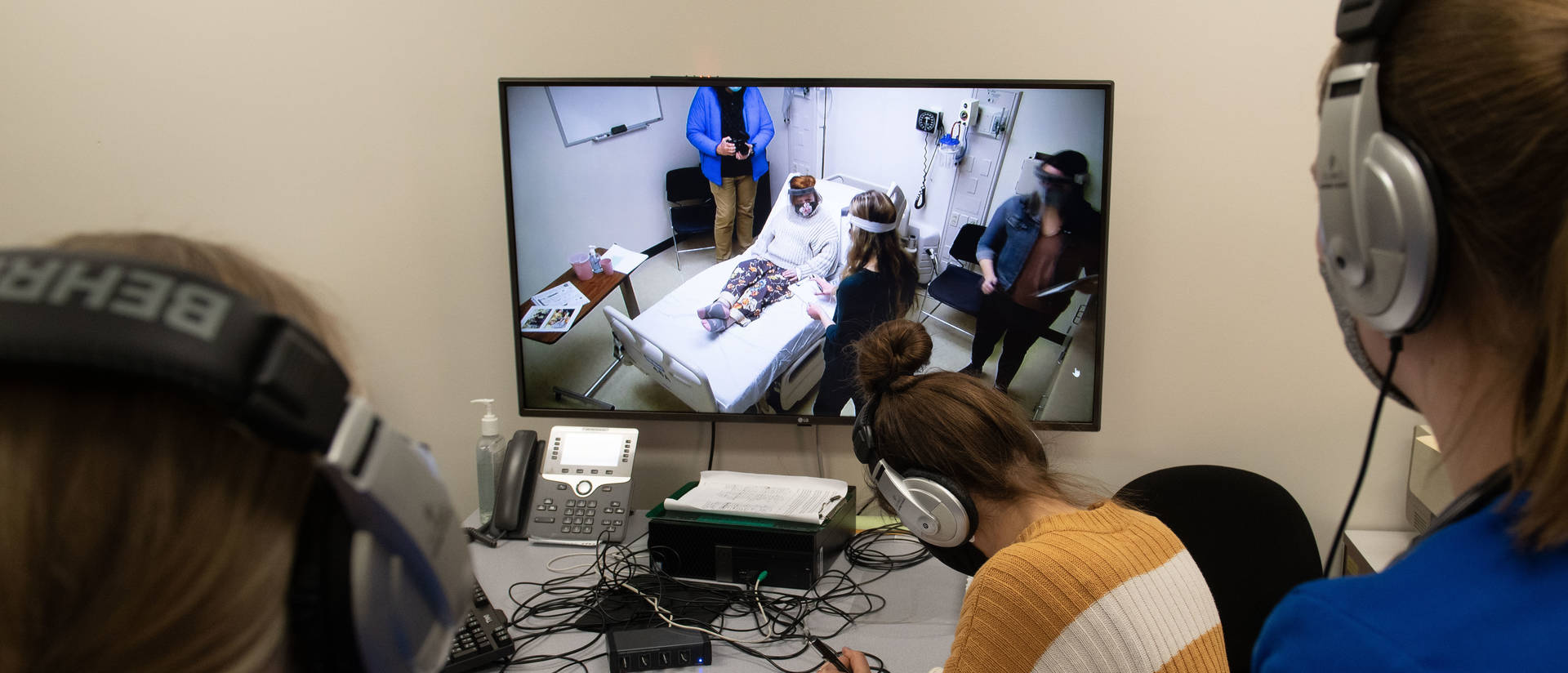 Explore the communication sciences and disorders bachelor's degree program at UW-Eau Claire
Learn how to diagnose, treat and support individuals with communication, cognitive and swallowing challenges with a communication sciences and disorders bachelor's degree from the University of Wisconsin-Eau Claire. Through a comprehensive and diverse curriculum, you'll gain insight on how to evaluate and best assist individuals across a variety of ages and disorders. Coursework provides the foundation for graduate study in speech-language pathology and audiology.
Known for providing unique and experiential learning opportunities, the Communication Sciences and Disorders department will help you to build your skillset and resume. For example, the chance to work with individuals who are transgender allows you to support those seeking gender-affirming voice and speech services, while also providing you with firsthand field experience. Instructional internships within our department teach you how to mentor, actively listen and practice patience and compassion as you work with fellow students in the classroom. You are also highly encouraged to get involved in undergraduate research, study abroad and participate in the National Student Exchange program.
Students in the communication sciences and disorders program learn the latest techniques and best practices from some of the industry's very best. In fact, faculty and staff in UW-Eau Claire's Communication Sciences and Disorders department were recently awarded the prestigious UW System Board of Regents Teaching Excellence Award, acknowledging their history in providing exceptional education and generating outstanding graduates.
At UW-Eau Claire, you'll quickly find that you earn so much more than a degree. You'll learn from supportive professors, develop critical skills and feel prepared to succeed in a growing and fast-paced field.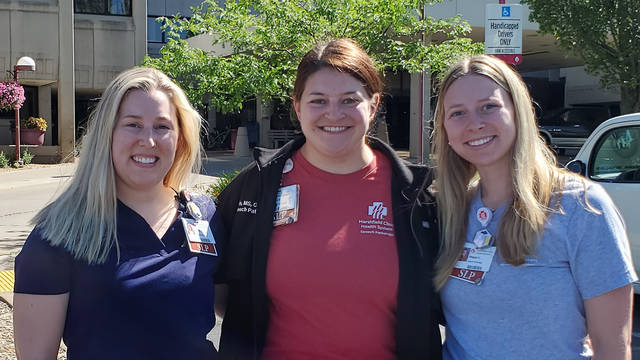 Why communication sciences and disorders at UW-Eau Claire?
Skill-building facilities. The Communication and Sciences Disorders department provides valuable clinical training experience while using some of the industry's latest technology. Our highly-equipped, on-campus lab includes 16 therapy rooms with direct observation facilities, two group treatment spaces, an assistive technology lab, and mobile speech, voice, and audiology equipment. Here you'll work directly with clients of the Chippewa Valley community, boosting your confidence and building skills that will benefit you in your future career.
Instructional internships. The chance to explore teaching and positions within an academic setting is available to all communication sciences and disorders students, thanks to the department's innovative instructional internships program. This unique opportunity allows you to learn about course development and implementation; explore teaching, paraprofessional and classroom aid career paths; and build on your existing industry knowledge.
Unique learning opportunities. The annual Chippewa Valley Aphasia Camp connects you directly with members of the community who have aphasia, a communication disorder caused by brain damage. Working closely with Mayo Clinic Health System, you'll gain incredible insight through the learn-by-doing mentality of the camp while fostering impactful relationships. Many graduates have described this experience as being a highlight of their university career.
Connection to local employers. An annual Nursing & Health Care Professional Fair will further connect you to a variety of employers, including hospitals, clinics, community agencies and schools. This fair is specifically for those looking to enter the healthcare field. The event is an excellent opportunity to make connections and submit your resume for current and future job openings.
Communication sciences and disorders program details
Program length: four years
Offered: in person
Campus: Eau Claire
This major does not require a minor.
Students majoring in this program will earn a Bachelor of Science (BS) degree.
Student organizations
National Student Speech-Language-Hearing Association
CSD Ambassadors
Operation Smile Club
What can I do with a communication sciences and disorders degree from UWEC?
Our renowned communication sciences and disorders program prepares you for graduate school as well as a career in the healthcare field. Graduates go on to pursue a rewarding career working in medical, educational and professional settings.
For those interested in becoming a speech-language pathologist, UW-Eau Claire offers a master's degree in communication sciences and disorders.
Where are communication sciences and disorders alumni now?
Speech-language pathologist, Marshfield Medical Center, Wisconsin
Pediatric audiologist, Children's Wisconsin
Special education assistant, Eau Claire Area School District, Wisconsin
Communication sciences and disorders jobs
Speech-language pathology assistant
Rehabilitation aide
Family advocate
Special education paraprofessional
Volunteer coordinator
Medical equipment sales
The CSD department has taught me that as an emerging speech-language pathologist, I am doing more than just restoring an individual's ability to communicate. I'm empowering others to confidently live life to the fullest. This department has kindled my passion for serving others, and for that I am forever grateful.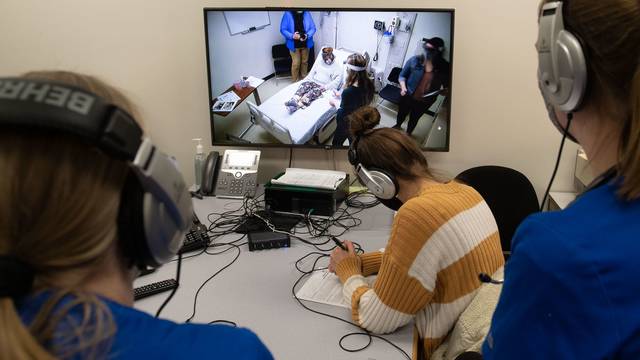 Communication sciences and disorders bachelor's degree program curriculum
All communication sciences and disorders students participate in integrated classroom and clinical experiences that develop their clinical competence. Taught by supportive, expert faculty, you'll find your niche and discover where you'll have the biggest impact helping others.
What classes do communication sciences and disorders majors take?
Your classes may cover topics like:
Communication development
Audiology
Anatomy and physiology of speech and hearing
Phonetics
Speech sound disorders
Voice and resonance disorders
American Sign Language
Learn more about the comprehensive communication sciences and disorders major in the UWEC course catalog.
Related programs at UW-Eau Claire
Thinking about a bachelor's degree in communication sciences and disorders? Here are other programs you may be interested in exploring.