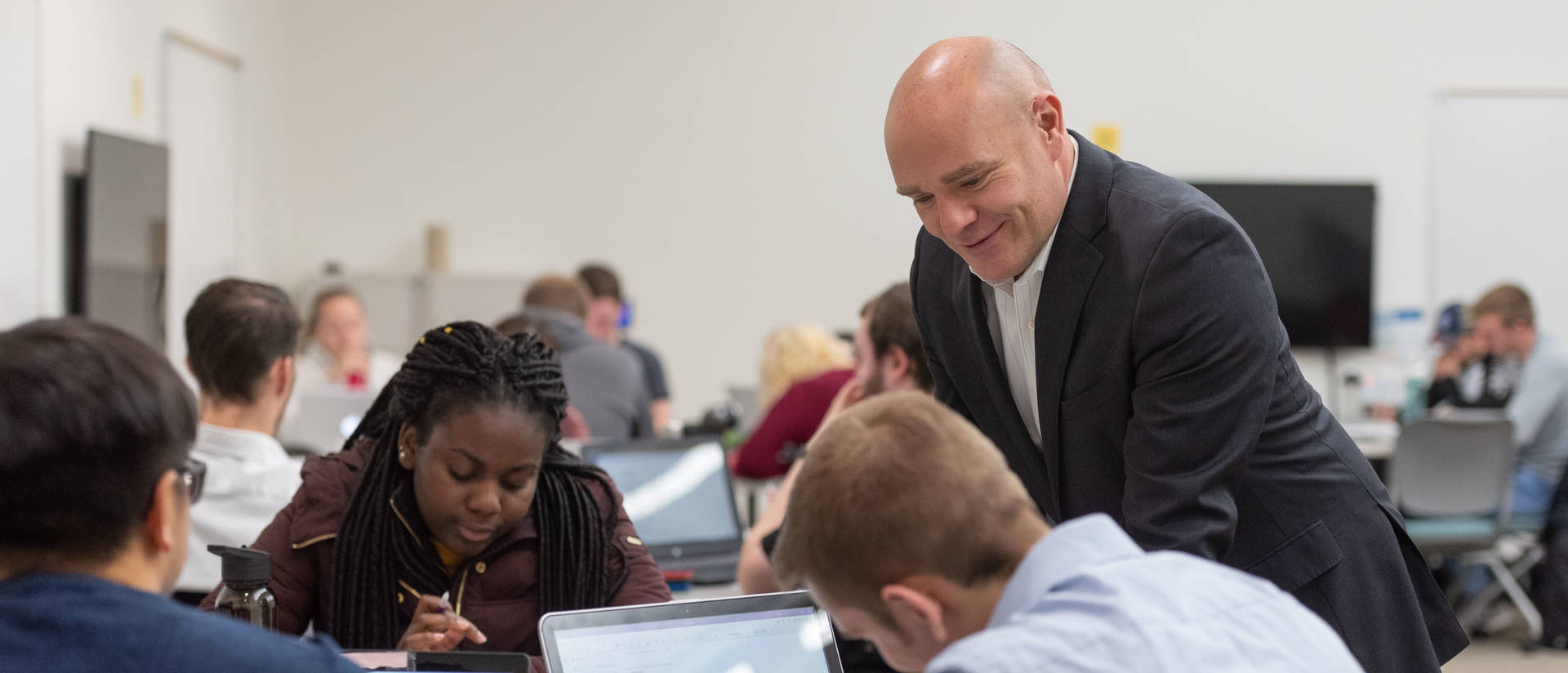 Can you see yourself as a business major?
The College of Business at UWEC is all about preparing students to take on the challenges of the business world. We look for dedicated, hard-working individuals who give it their all — in and out of the classroom.
I love the versatility that UWEC provides for its students and the many opportunities that every student has here.
Declaring your major
You may already know which major is right for you. Perhaps a class in high school or a DECA or FBLA competition fueled your interest in a particular business program of study. That is wonderful! But, if you don't already know what your major will be, that's okay, too! You can declare "Business Undecided" and spend time exploring the world of business.
In fact, did you know that many business students don't really finalize their major decision until the end of their sophomore year? By then they have completed most of the BUSCORE, the required, common body of courses taken by all business students. Because the BUSCORE includes introductory courses in accounting, finance, information systems, management, and marketing, students get an overview of all the different business areas.
There is an option for you in the College of Business. Your academic advisor is here to guide you through your major decision process.