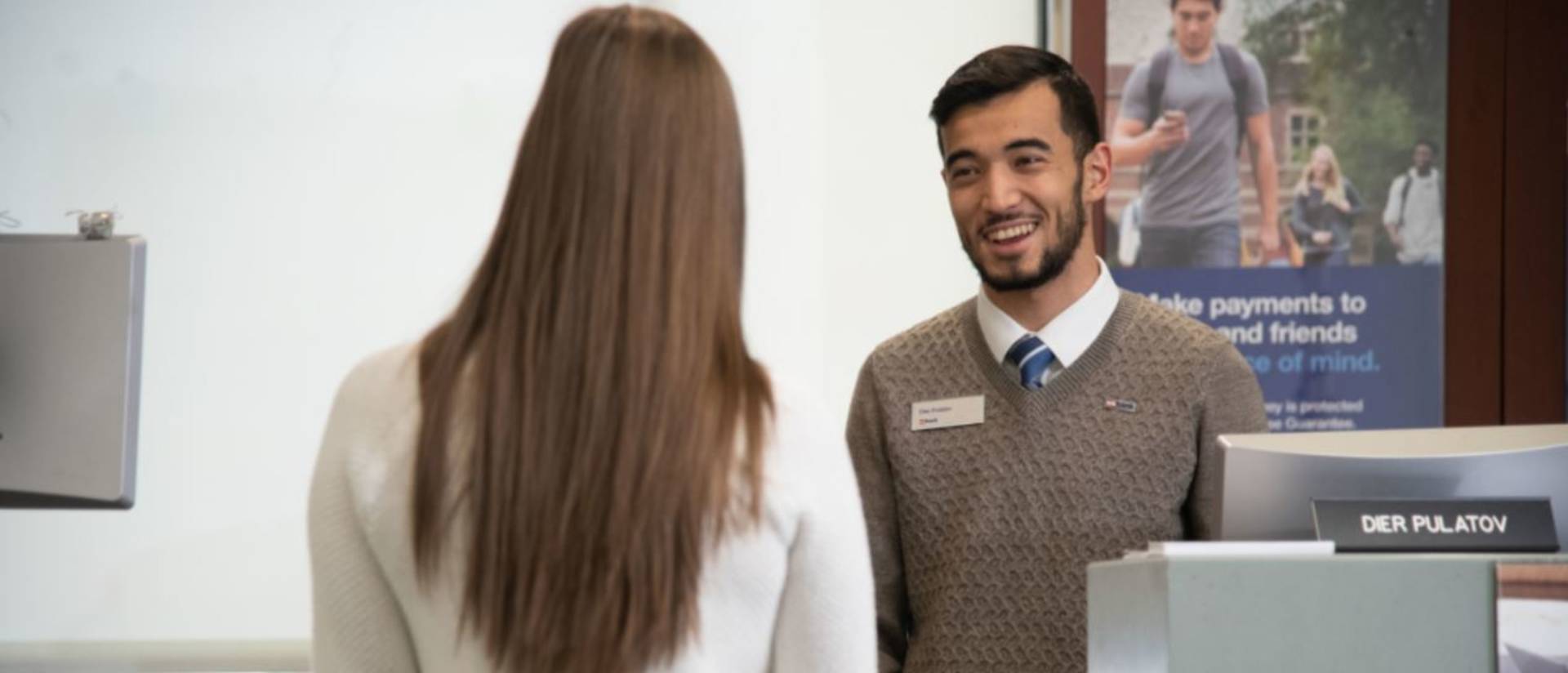 The connections to get you started
You've heard it by now. Having an internship or practicum in college is a real smart choice for your future. You gain valuable experience, plus employers will take notice of you.
UW-Eau Claire has built solid relationships with national and local companies to help bring Blugolds the amazing internship and practicum opportunities they want and need. Employers know that UW-Eau Claire business students are hardworking and talented. That's why they come back to campus year after year to hire our students.
What is an internship?
An internship can be an exciting part of your education that supplements your academic knowledge, promotes personal development, and provides professional preparation.
While on an internship, you will have the opportunity to learn more about your chosen profession, network with industry professionals, and build self-confidence.
When can I complete my internship?
Internships may be full-time or part-time work experiences. While many full-time internships are completed during the summer, other students take a fall and/or spring semester away from campus to complete a full-time internship.
Students registering to earn credit for a full-time internship retain full-time student status during the internship semester. Part-time internships are often completed while taking classes.
Will I earn credit for my internship?
College of Business students may earn university credit for their internship or may elect to have their department approved internship recorded on their university transcript as a non-credit learning experience. Internship credit requires additional activity beyond the internship work experience. See your major department for additional details.

Who can participate?
Junior or senior business majors who have completed courses relevant to the content area of their desired internship are best prepared to benefit from an internship. See your department for additional details.