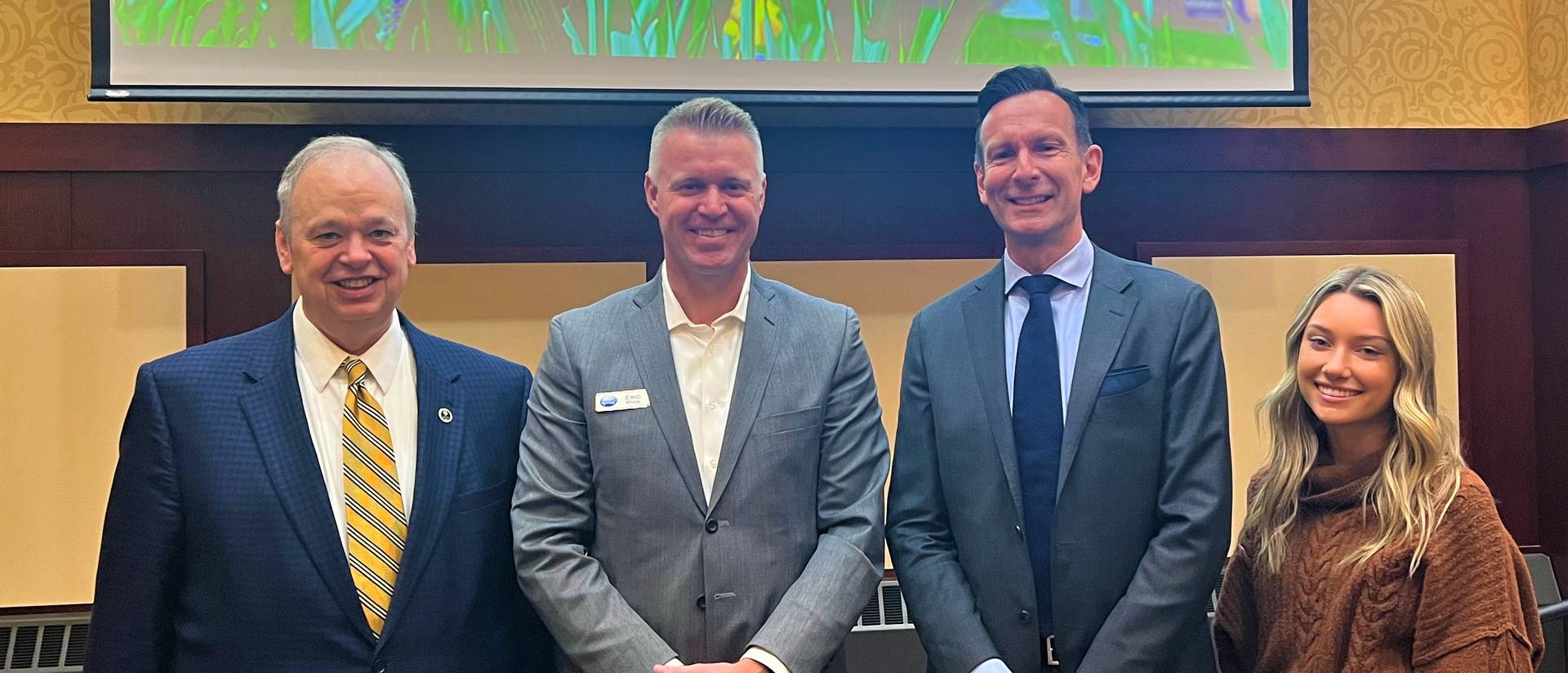 Working with the business community
Each year, hundreds of students from the College of Business get the chance to further their learning experience and bring value to the community by working with local and national businesses. Students aren't the only ones who benefit from this opportunity, your business or organization will gain fresh ideas and unique perspectives from our students.
Get help with a project
Each semester there are a number of courses that work on applied class projects to help businesses and organizations. Student teams work closely with you to determine the needs of your business and are supervised by their instructors through the project. If you are interested in taking advantage of this great opportunity contact Ann Rupnow, College of Business Entrepreneurship and Economic Development coordinator, by early August for the fall semester or by early December for spring semester.
Hire a Biz Blugold
If your business or organization could use another person around the office who has new ideas and a great work ethic, consider hiring an intern from the College of Business. Not only will your business reap the benefits, but you will be providing students with real-world experiences that will help them for their futures. To learn how you can create an internship in the College of Business contact Alyssa Slaby, Career Counselor, in Advising, Retention + Career Center.
Be our guest
Does your organization have an interesting topic or case study that you want to share with our students? Come to campus and provide the "topic of the day" in a course and take advantage of this unique opportunity to get feedback from students. Explore the general topics listed below. Click on a topic to send an email to the appropriate contact to learn how to become a guest speaker.