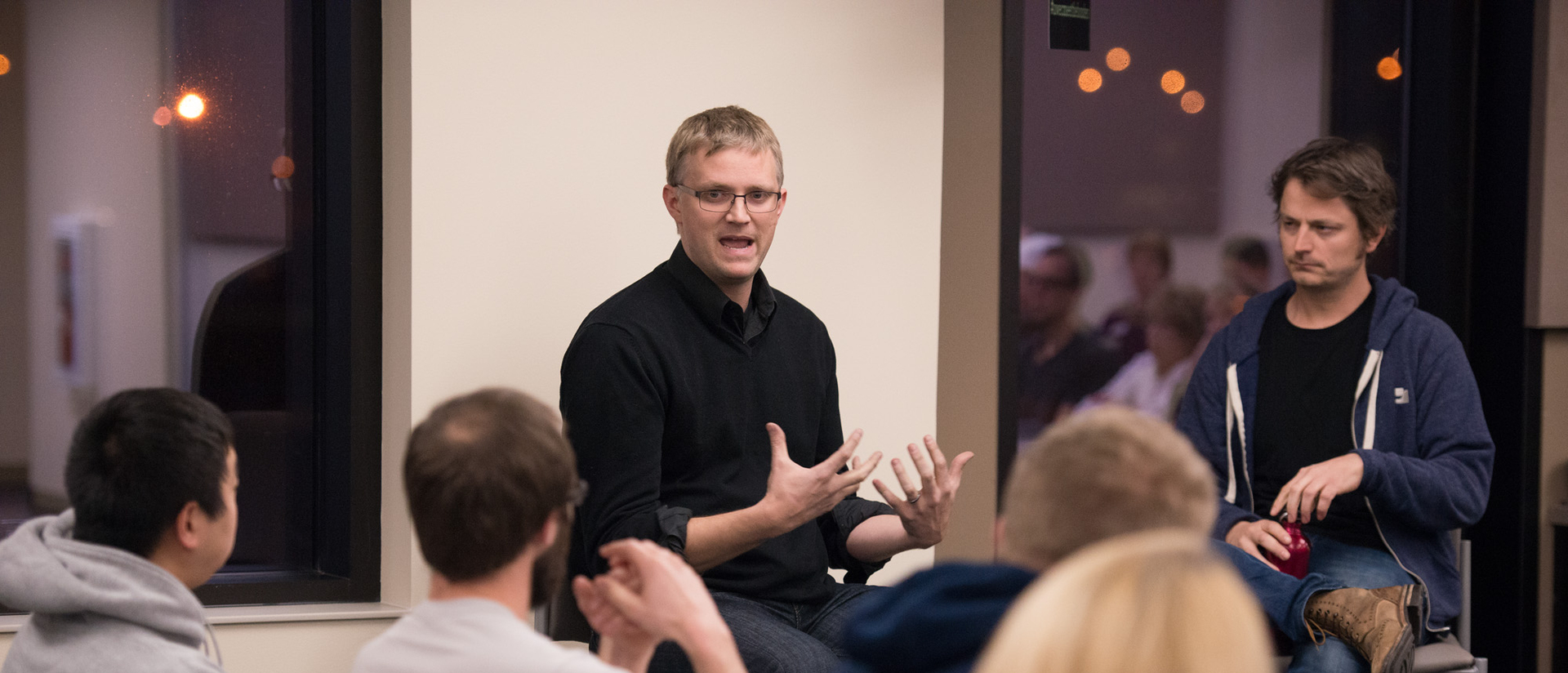 Students in the College of Business at UW-Eau Claire are gaining skills to become tomorrow's leaders through internships, applied class projects, and service learning. By partnering with local and regional companies, our students are exposed to real-life issues and prepared for success in the business world.
Get involved by helping students
The College of Business at UW-Eau Claire has a unique relationship with the local and regional business community. By maintaining open communications and partnering with businesses on projects, we are able to introduce our students to real-world opportunities in tandem with classroom learning.
Businesses in the community are also welcome to speak at classes in the College of Business, or meet with faculty and students about collaborative projects. We welcome these opportunities to help students get the most out of their education, and kick-start professional connections. Find out how you can help current students by contacting us!
Help UW-Eau Claire Stay Competitive
Now, more than ever, UW-Eau Claire faces increasing competition among top colleges and universities for qualified high school graduates. More than 70% of UW-Eau Claire students receive financial assistance.
As an alumni or business leader, your contributions to the College of Business can directly impact the future workforce here in the Chippewa Valley and greater western Wisconsin region. Your gift can be used for things like scholarships, grants, facilities, equipment, software, competitions and more. All of these things provide an enhanced educational experience at UW-Eau Claire, and prepare the students in the College of Business for a lifetime of success.