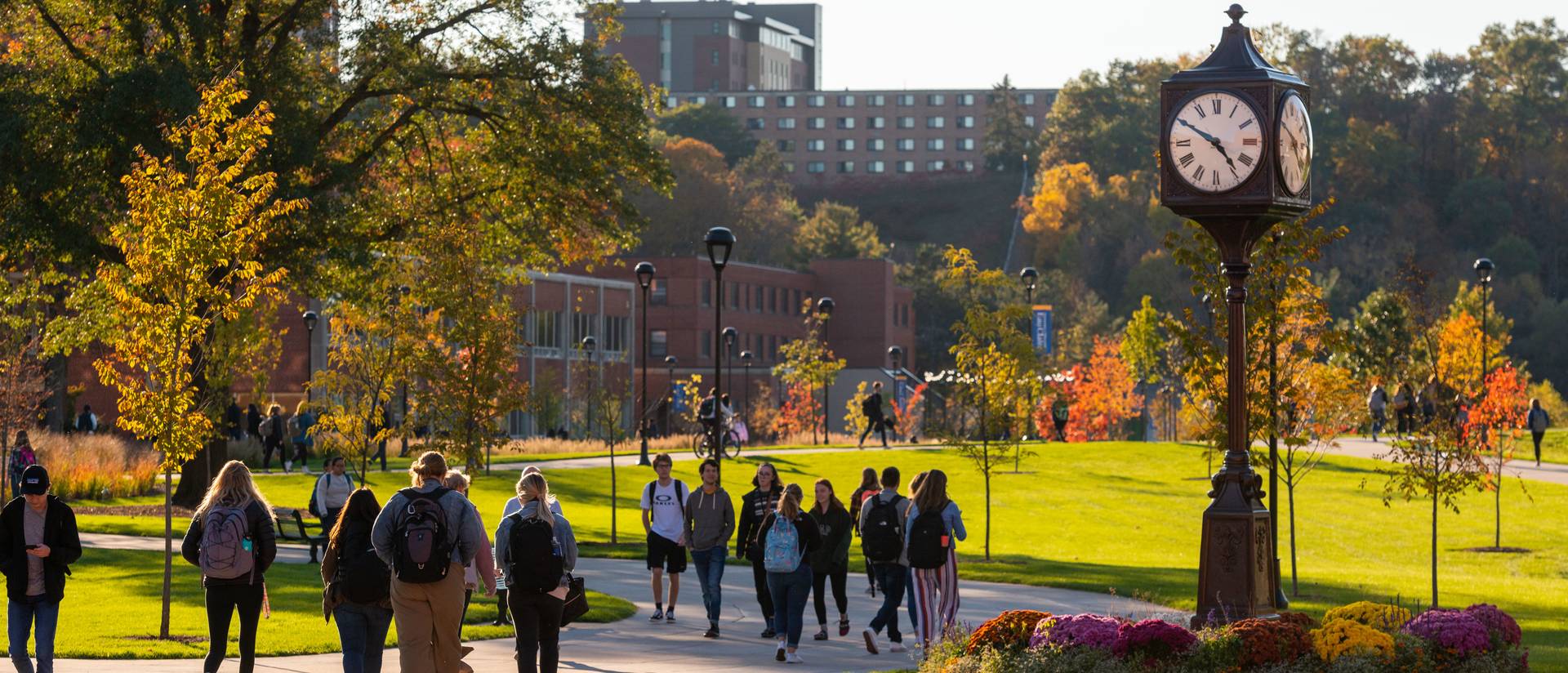 How to Apply for the Intensive English Program
For help submitting your application for the Intensive English Program, contact the Admissions Office at admissions@uwec.edu. If you only plan to enroll in the IEP, you do not need to:
submit an official transcript
pay the application fee
We welcome applications from students who are:
at least 18 years old OR a high school graduate
have minimum proficiency level of 48 ibt TOEFL or 4.0 IELTS
If you are an IEP applicant and do not have a standardized test score to submit, contact us at admissions@uwec.edu.
*Each application received will be reviewed comprehensively and exceptions MAY be made on a case by case basis.
*The number of levels and sections offered will depend upon total enrollment. Some classes and levels may not be offered depending on enrollment.
Dates of the Intensive English Program:
Spring 2023
January 23 - May 20, 2023
Application deadline: November 1, 2022
Estimated Expenses: $13,380* (per person)
*Expenses include: tuition, university fees, housing, meals, insurance, and required program fees
Fall 2023
August 28 - December 22, 2023
Application deadline: June 1, 2023
Estimated Expenses: $13,380* (per person)
*Expenses include: tuition, university fees, housing, meals, insurance, and required program fees