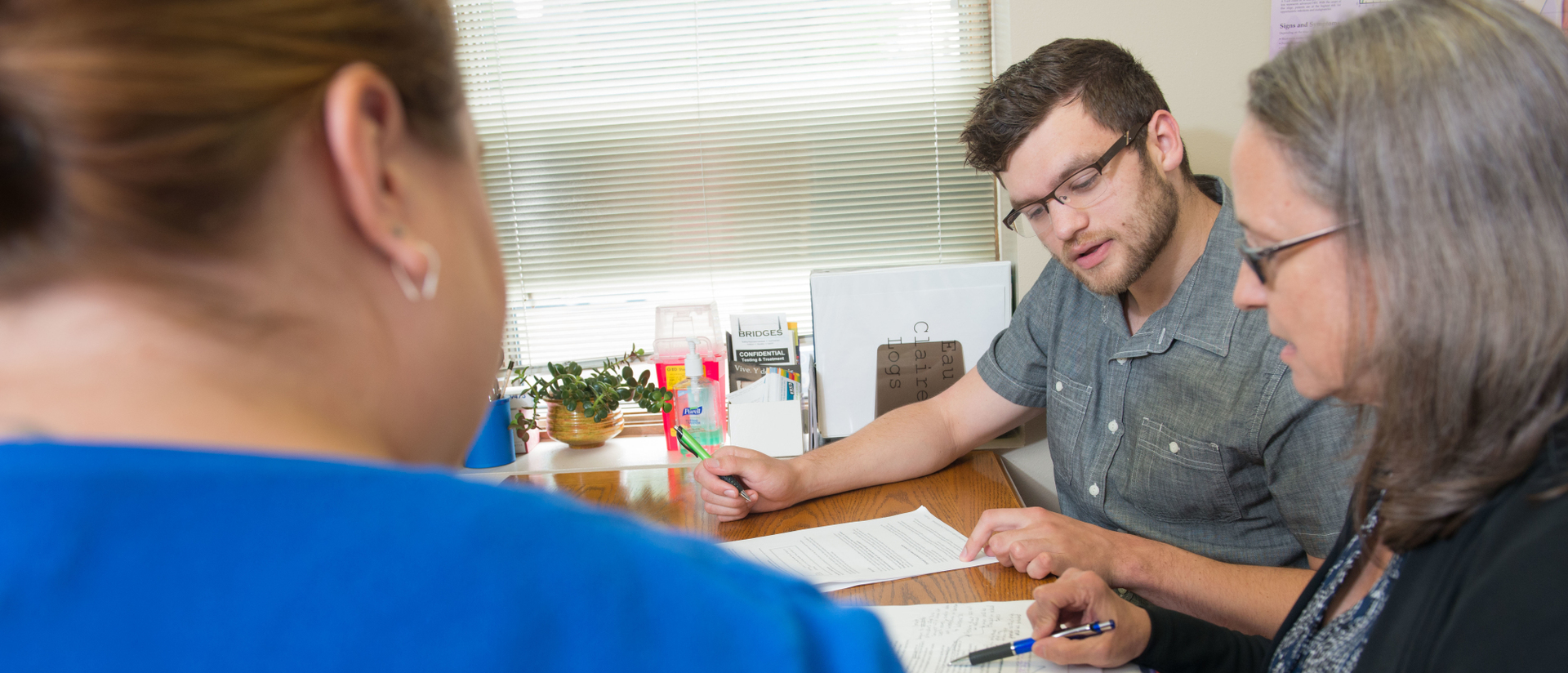 Collaboration AND creativity
When we think about research, we often think about a student or faculty person tucked away in the corner of a library or a lab, buried in texts. However, the type of research that goes in in the Department of English paints a very different picture. Some of the exciting topics taken on by students and faculty in English have folks conducting research, interviews, surveys and data collection in places like theaters, hospitals, community resource centers, media centers, and many more.
In other words, research in English is not just about literature or other text and presenting a detailed analysis —it can involve that on some level, but it's SO much more. In a discipline that literally includes nearly all aspects of the culture that surrounds us, the sky is the limit in terms of topics and methods of research that can elevate the undergraduate experience for Blugolds studying English.
Sampling of student-faculty English research

"Reconfiguring the West: Anna Keesey's "Little Century" Under a New Western Lens" with Dr. Blake Westerlund, Sydney Flottum, Haley Yates, and Dallas Rayburn

"Developing and Pilot-testing a Qualitative Assessment Protocol to Evaluate the Developing Critical Literacy of Undergraduate Volunteers in the UWEC-Marshfield Clinic Community Connections Team Project" with Dr. Ruth Cronje and Mark Priebe

"White Identity/White Allyship in the 21st Century" with Dr. David Jones, Alejandra Estrada and Kaylin Radloff

"The Linguistic Characteristics of Novice Academic Writers" with Dr. Lynsey Wolter, Robin Jungwirth, Nate Woznicki, Skylor Schermer, and Mary Willis

"LGBTQ+ Knowledgeable Resources within the Chippewa Valley: Initial Steps" with Dr. Theresa Kemp and Alexander DeLakis

"English Education Transitions" with Dr. Carey Applegate, Crystal Ruzicka, and Alexandria Herrera

"Rural Gender-Variant Identities: An Ethnography and Documentary" with Dr. José Alvergue, Dr. Pamela Forman, Dr. Ellen Mahaffy, Ellen, Michael Federspiel, Feue Cheeh Vue, Neil Robmann

"Native and Civilized Tensions in Nathaniel Hawthorne's Materiality: Material Culture Clues to Hawthorne's Ambivalence on the Native American Legacy" with Dr. Joel Pace and Ryan Furlong

"Self-perception and Civic Action among Low-income Eau Claire Residents" with Dr. Ruth Cronje, Gabrielle Schmidt, and Kali Boldt

"Chaucer in Area High Schools" with Dr. Jan Stirm and Josiah Moore

"Assessing and Challenging Language Myths" with Dr. Erica Benson, Dr. Lynsey Wolter, Robin Jungwirth and Clare Koopmans

"Exploration of Applications of Gaze Theory to the Poetry of Christina Rossetti" with Dr. Audrey Fessler and Brady Krien

"Correlating Interpretive Complexity and Cultural Pluralism in the Introduction to Literature Course (ENGL 150)" with Dr. Theresa Kemp, Casey Coughlin and Bridgid Manion

"The Treatment of Absence: The Presence of Nothing in the Work of Virginia Woolf" with Dr. Jennifer Shaddock and Becca Yahr

"Writing the North Woods: Documenting and Diversifying the Literature Of Our Region" with Prof. BJ Hollars and Charlotte Kupsh