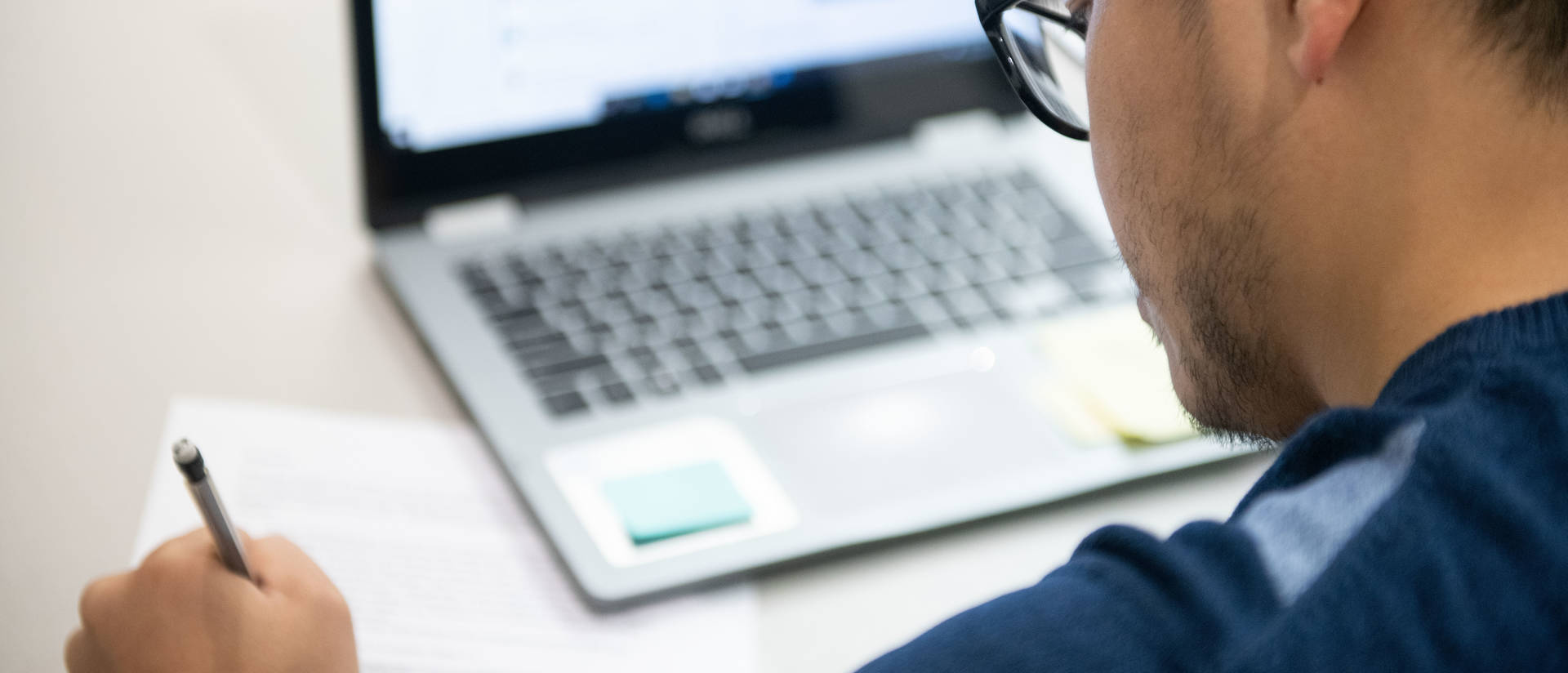 Registering For and Taking Placement Tests
Placement testing for incoming students is currently available online, through the Center for Placement Testing. UW-Eau Claire will follow UW System's guidelines in not offering in-person regional placement testing as has been done in previous years. All exams will be completed online.
Fall 2023 Admits! - we are currently in a restructuring process regarding placement exam procedures for our incoming fall 2023 admits. Please watch your email and this site for further details on how to complete your placement exams to come at a later time.
UW-Eau Claire requires all incoming students to take the placement tests prior to their registration meeting. During your scheduled date of advising + registration, you will meet with your academic advisor to select classes, and having these placement scores is critical to your course selection.
ONLINE PLACEMENT TESTS
Our online tests are not proctored. We strongly recommend you use your UWEC account to register, and you can do so here.
You will need to log in with your campus credentials to complete the registration form before taking the exam. Within two business days of registering (but more likely within a few minutes), you will receive an email from Scantron with a username and password for accessing the exams.
To take the tests, your web browser must be able to accept cookies, JavaScript, and pop-up windows. We recommend you use the most up-to-date version of your web browser. If you leave or log out of a test before finishing, you may log back in and the system will remember how much time was remaining.
Upon completing a test, you must submit the exam in order for us to receive your scores. If you forget to submit your exam, you should be able to log back into the system to submit.
Please note: It takes at least one week for tests to be scored and sent to UW-Eau Claire. Because you'll be participating in orientation, we encourage you to take your online placement exam at least 2 weeks prior to your scheduled advising + registration appointment, so you can be well prepared for your meeting and to select classes.
WHICH TEST TO TAKE?
All students should take the English test and the Math test. If you have had two years or more of high school French, German or Spanish, take the appropriate placement exam for that language as well.
We also offer these additional placement exams for interested students:
Both the Japanese and the Chinese Placement exams are available through Canvas. Students need to e-mail academictesting@uwec.edu to request access to either course to complete these exams.
Students will need to complete an eform to request an American Sign Language (ASL) placement exam with CSD.
TESTING FEE
A testing fee of $30.00 will appear on your tuition bill. This covers costs that UW-Eau Claire is required to pay the Center for Placement Testing to facilitate placement exams for our institution.
QUESTIONS
If you have questions about our testing options, please contact academictesting@uwec.edu.