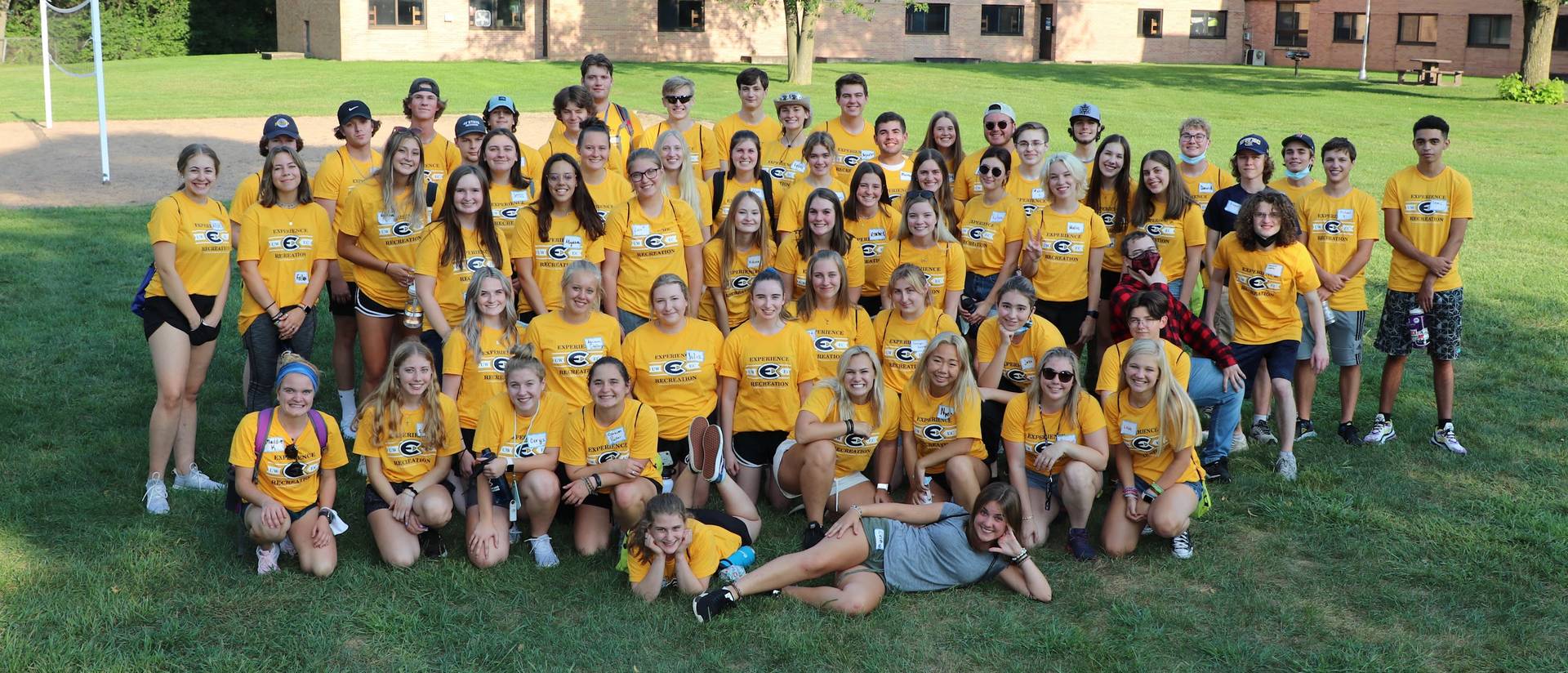 The Freshman Connection Immersion Program is designed to help first year students make a smooth transition into college. Students experience what life is like on campus, meet other first year students, become familiar with the campus, the residence halls, dining hall and our recreation facilities.
"The Freshman Connection program, offered through UWEC was one of the best experiences I have had in my life. I have made countless friends, discovered new activities, and have found home at the university!"
- Cassie, Superior, WI
Group activities and engaging programs focus on personal development, leadership, and interpersonal skills. Students will gain self-awareness, develop their self-confidence, and create lasting friendships that will help them be successful at UW-Eau Claire. We look forward to sharing these exciting and enriching experiences with you!
Sign up for the 2-Day Program, the 3-Day Program or both to maximize your college experience!
Cost includes housing in the residence halls, meals, t-shirt, water bottle, and all programming. Bring your own cash for downtown shops and ice cream!
2-Day Explorer Program
The 2-day program is designed for students who have not yet decided on an academic major but love Eau Claire! All programming takes place on or around campus, making UW-Eau Claire feel like "home." Students will make new friends, discover their strengths, connect with current Blugolds over dinner, enjoy Tuesday Night Blues at Owen Park and maybe fit in an ice cream run! Day 2 ends with the option for the entire family to go on the High Ropes Course (registration required, $15 per person).
Cost: $125
Dates: June 14-15 / June 21-22
3-Day Adventure Program
The 3-day program combines on campus programming and off campus adventures (no experience necessary), each night returning to campus in time for dinner, music, a campfire or possibly a trip to the local ice-cream shop. Students will move out of their comfort zone as they participate in fun, interactive activities, that create friendships and a connection to the campus and Eau Claire.
Cost: $295
Dates: June 17-19 / June 24-26 / June 28-30 / July 12-14 / July 19-21 / July 26-28 / August 2-4 / August 30-Sept. 1
Housing
Are you planning on staying in the residence hall either the night before or after a Freshman Connection program to participate in a Blugold Experience Day offered by Orientation? There is an additional charge of $26 and you need to contact Housing to reserve your room.
housing@uwec.edu
Shana German
Housing + Residence Life
715-836-5387