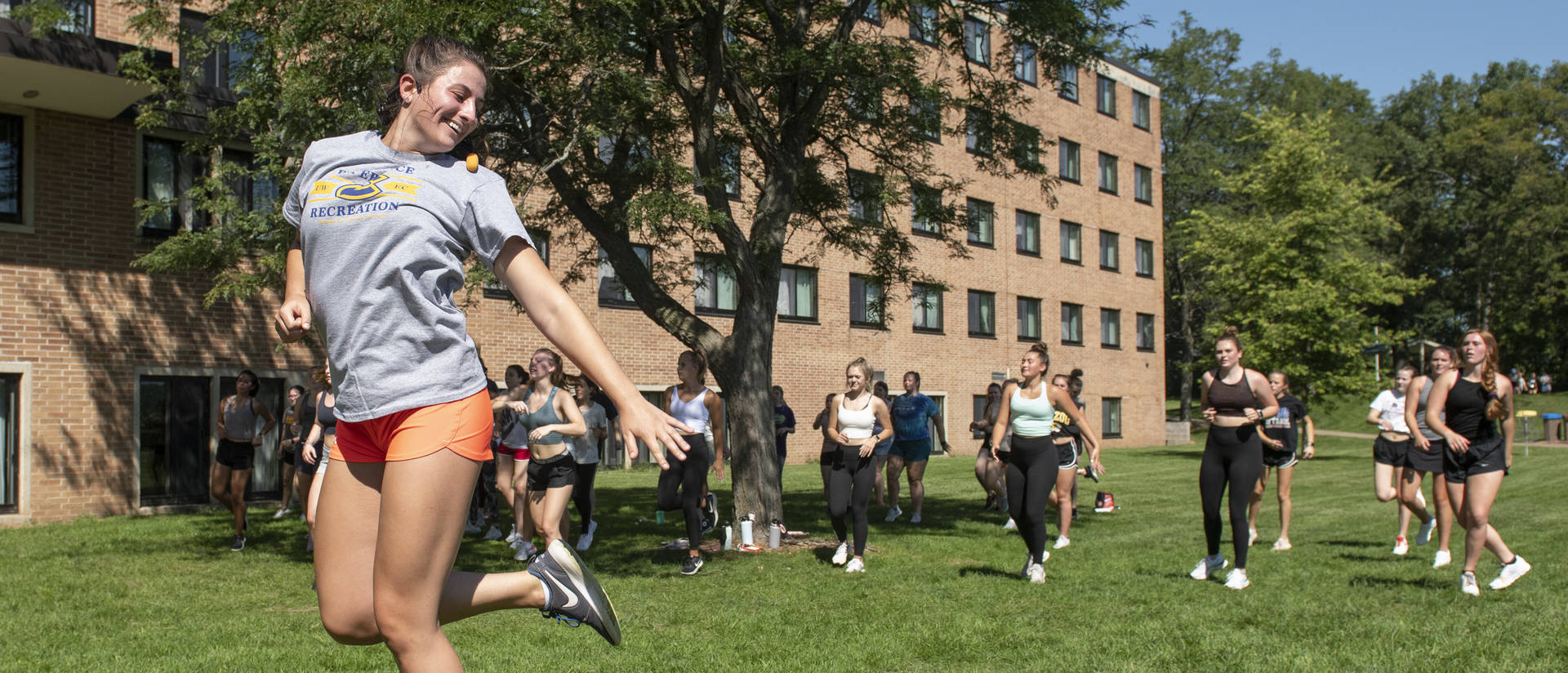 Come as you are and Experience Recreation!
Recreation and Sport Operations provides a variety of programs and services to meet the needs and interests of the University community. Specific programs include: Group Exercise, Fitness, Adventure Trips, Archery, Climbing Programs, Open Recreation, Massage Therapy, Intramural Sports, Club Sports, Esports, Special Events, Wellness Education, Billiards, and an Internship Program.
All upper campus indoor and outdoor sport recreation facilities are managed by Recreation and Sport Operations. These facilities include McPhee Center/Ade Olson Addition, Hilltop Recreation Center Office, Billiards Center, Bouldering Wall, Crest Fitness Center, Eagle's View Challenge Ropes Course, Simpson Fields, Towers Field, Bridgman basketball courts, and Bollinger Fields.