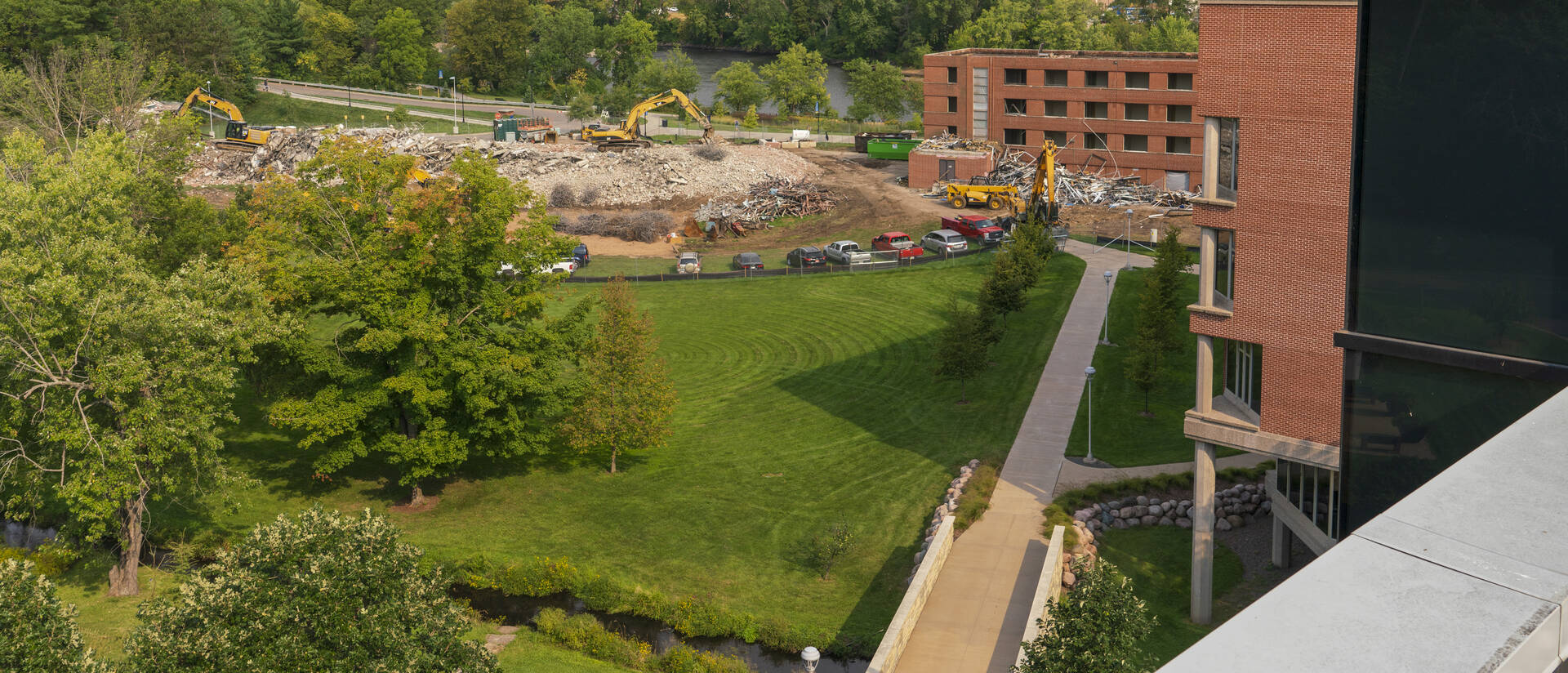 At UW-Eau Claire we foster innovation. We strive to help students explore the unknown and become individuals driven to make a difference. In order to help our community of students, faculty and staff achieve their dreams of doing in the impossible, we are always striving to keep our campus up to date with new buildings and projects that line up with our institutional goals and values. While construction isn't always the prettiest to look at, the end result is being able to deliver a product capable of giving back to the university for years to come.
We couldn't complete the goals of our unit without the dedicated staff who work diligently each and every day. From the big projects to the smaller day-to-day operations, the individuals behind Facilities are reliable and always ready for the next task.
Find the information on projects in planning, programming and design here. You can also visit the Facilities and Facilities Projects sites for projects already in progress.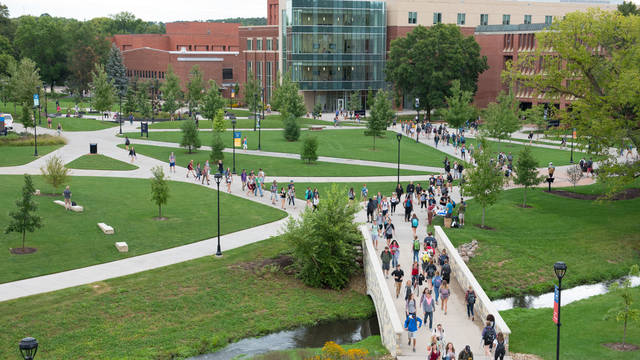 The Campus Physical Development Report highlights campus improvements to facilities and infrastructure. It is also a short range plan in conjunction with the state capital budget process, which identifies projects to support the campus mission and implementation of the campus master plan.
Facilities Space Allocation
Campus departments, colleges, divisions, and individuals have needs to improve existing facilities by reallocating space or providing new space. The project intake and approval process helps campus leadership set priorities in a comprehensive manner. This process will optimize campus assets (spaces) by implementing a planning and management system, which guides communication and decision making to align with campus strategic goals.