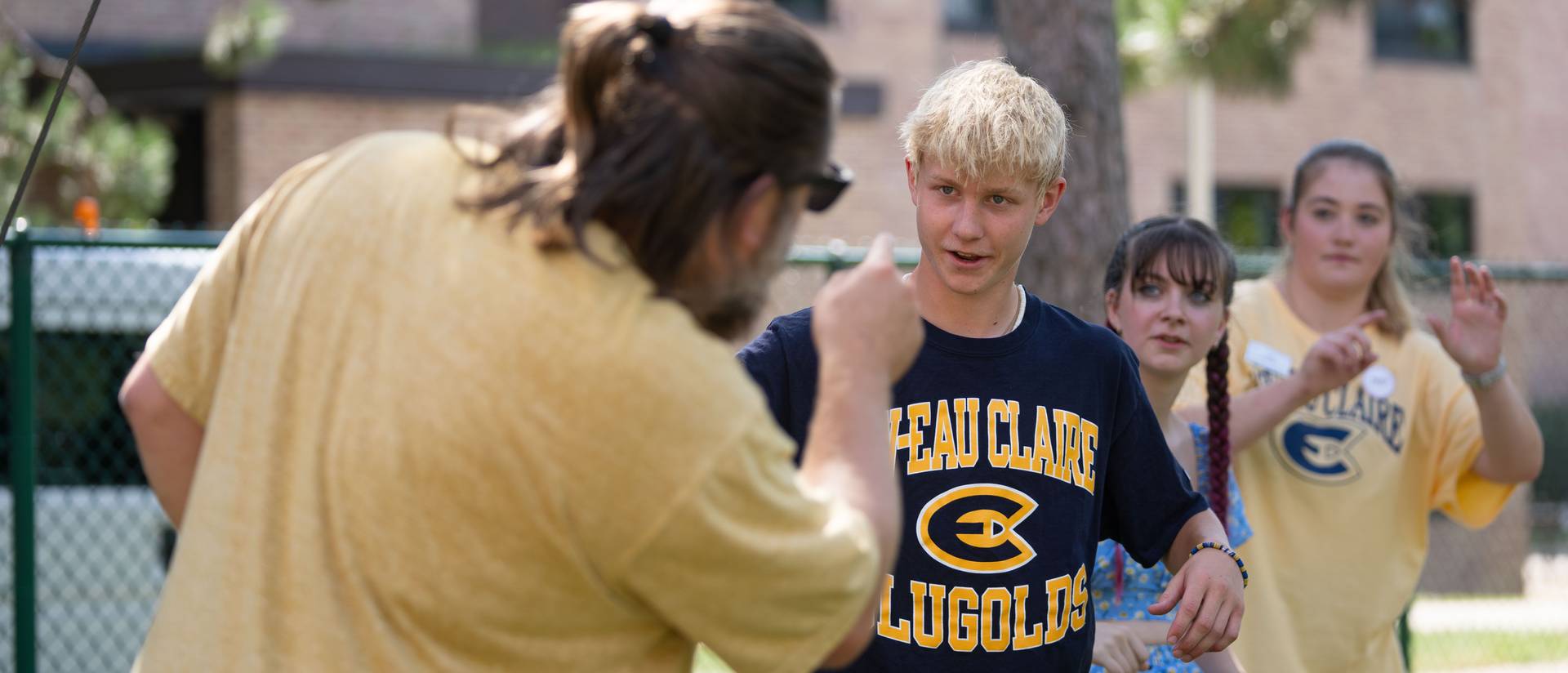 TRIO Project AIM (Ability in Motion), is a federal grant program through the Department of Education with the goal of increasing retention and graduation rates for students with disabilities. A total of 100 students with disabilities participate in this grant each year.
Funding
TRIO Project AIM is funded by a TRIO Student Support Services grant. Our TRIO Project AIM grant works only with students with disabilities and is 100% funded by the Department of Education. For more information about the funding of the TRIO grant please see the National TRIO website.
Project AIM Resources
How do I balance a full courseload?

We can help you with figuring out a schedule of classes that works for you with your diagnosis. You will still have your ARCC advisor, but you can meet with Katie Strope to prepare for registration, help with reading your degree audit, and planning questions for meeting graduation requirements.
How do I decide my major?

We have a class for 1 credit in Spring Semester called GEN 250 (Academic and Career Exploration) that helps students decide what talents they have to match a major on campus. We also have assessments that help students explore their interests and skills and explore what major might be a good fit for them. The course is taught by Katie Strope and Dustin Behlke.
How can I get connected with others like me?

We have a peer mentor program that helps students navigate campus life. Incoming freshmen are paired with juniors or seniors in TRIO Project AIM. You can contact the TRIO Project AIM email for more details on the mentor program.

We also offer a variety of free TRIO Project AIM events on campus and in the community, such as sporting events, games nights, plays, and much more. Plus there's often FOOD! See the events page for more information.
How am I going to afford college?

Navigate the finances of college as we help you fill out your FAFSA, apply for scholarships, or even receive financial assistance. Since we are a federal program, we can provide some grant aid assistance to eligible freshmen and sophomores. Please contact TRIO Project AIM by email for more information.
Are you wondering how to "College"?

You can take a Fall semester, 1 credit course called GEN 100 Foundations of Academic Success that aims to teach students with disabilities all things on "how to college". You will meet other students in the classroom who are connected to our TRIO Project AIM program and learn about resources available to you on campus. The course is taught by Katie Strope and Dustin Behlke.
Interested in tutoring?

We offer one-on-one tutoring, as well as drop-by tutoring for TRIO students in highly requested classes. If you are interested in receiving tutoring, please reach out to Dustin Behlke to learn more.
Looking for a job or preparing to enter your desired career field?

We offer career counseling and can assist you in a variety of ways.

If you are looking for help with resume building, interview preparation, job search assistance, or general questions about navigating all things career, reach out to Dustin Behlke or schedule a meeting with him by contacting the TRIO Project AIM email.
Unsure if you want to attend graduate school?

You can take a Spring semester, one-credit course called GEN 260 Graduate School Exploration. In this class we aim to prepare students who are thinking of continuing their education by attending graduate school. We discuss finding the right school for you, personal statements, curriculum vitate, and the other necessary steps required when applying for graduate school. This course is taught by Dustin Behlke.
TRIO Project AIM Outcomes