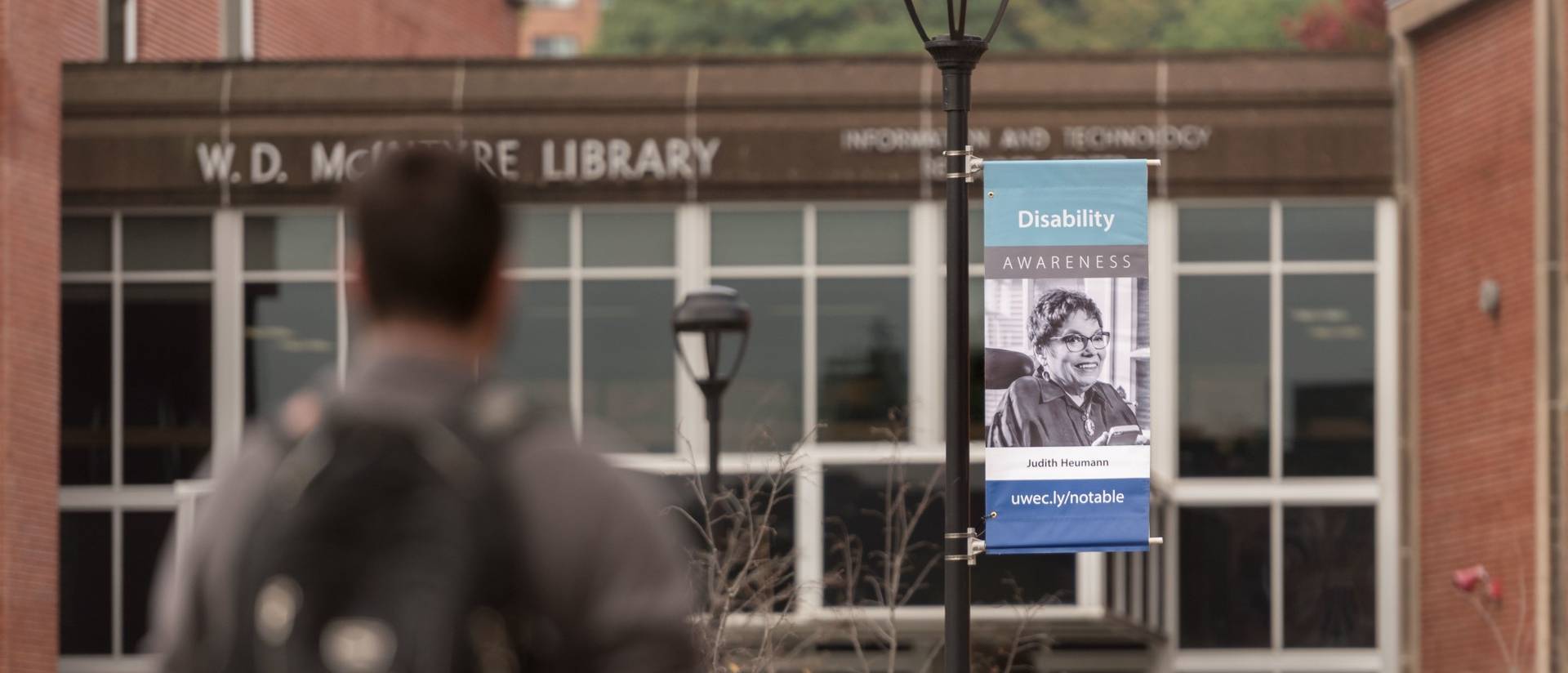 UW-Eau Claire, through the Office of Services for Students with Disabilities (SSD), verifies academic services and accommodations for all students who provide documentation of a disability. In this way, we comply with Section 504 of the Rehabilitation Act of 1973, the Americans with Disabilities Act, and UW System policy. SSD is the official repository for student disability documentation. Nonstudent attendees of campus events are asked to contact the sponsoring organization or department if accommodations are needed.
Accommodations can include, but are not limited to:
Test accommodations such as extended time and reduced-distraction environment
Note-taking software, screen readers, voice-to-text software
Materials in alternative formats
Assistive technology
Tutoring
Use of conveyance vehicle
Sign Language interpretation and closed-captioning services
Physical accessibility accommodations
Ever since my first year of my undergraduate experience, I have felt supported by the awesome team in the Services for Students with Disabilities Office. They know me by name and always accommodate a time to meet with me, no matter what. I strongly encourage all students with any disability to receive accommodations through the university and not hesitate to reach out to the SSD staff for advising and any type of academic assistance.