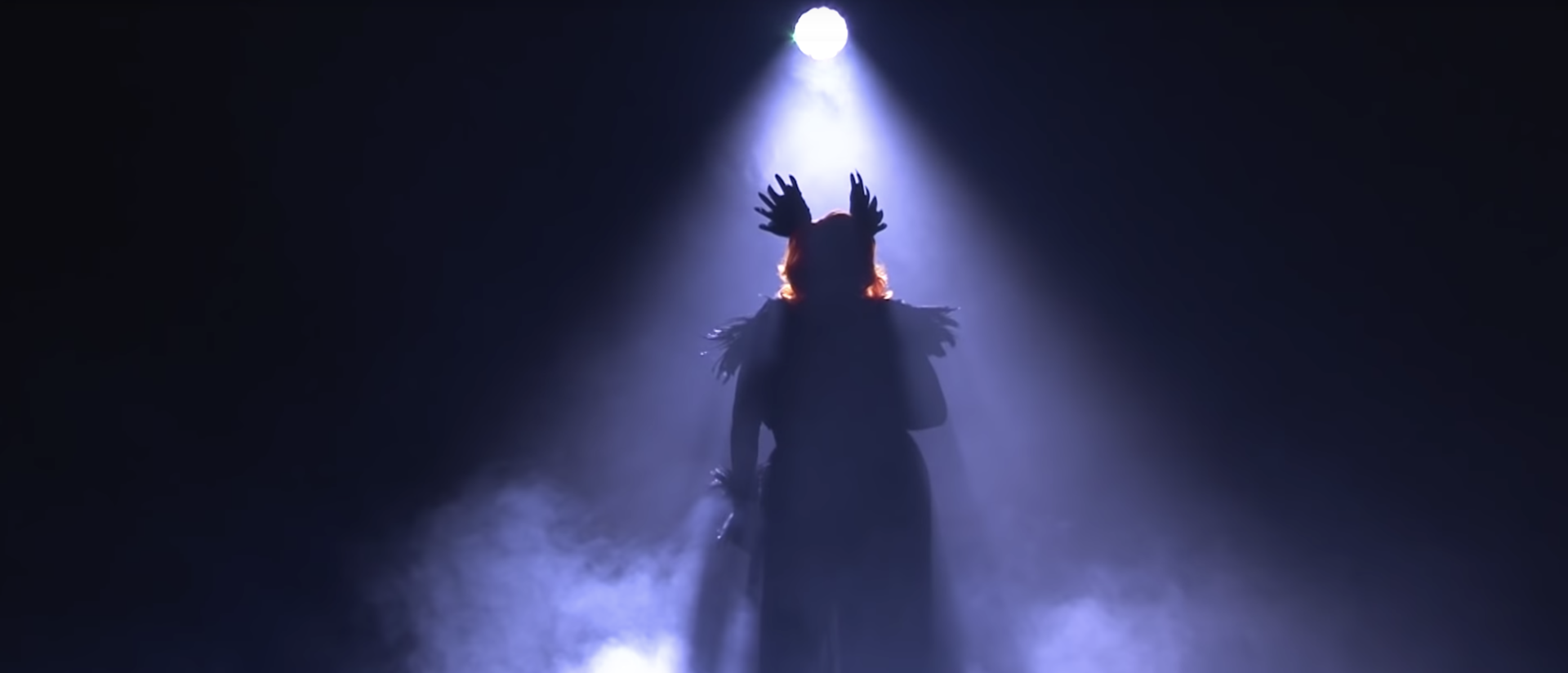 Come as you are. Come as you want to be.
The Fire Ball is UW-Eau Claire's drag ball extravaganza! Each year in the Spring, the Ojibwe Grand Ballroom plays host to local and national drag performers who turn it out for packed audiences. The Fire Ball is headlined by drag superstars from RuPaul's Drag Race (past performers include Latrice Royale, Alyssa Edwards, Raven, Kennedy Davenport, Chad Michaels, Shangela, Katya, Bob the Drag Queen, Detox, Sharon Needles, Manila Luzon, Asia O'Hara, and Monét X Change), and they are complemented by several amazing drag queens and drag kings who are, in one word, FIERCE!
A nationally recognized program (2014 Innovative Program Award, NASPA Region IV-East), The Fire Ball offers numerous opportunities for students to get involved, either behind the scenes or as performers in the actual production. Do you want to be a Fire Ball Dancer? A fire/poi spinner? Do you want to take tickets at the door? Help sell merchandise to attendees? Or, do you think you have what it takes to beat your mug (*drag queen vernacular for "put on make-up") and entertain in drag? Whatever your interest, there is an opportunity to get involved!
Importantly, The Fire Ball isn't just another drag show. 100% of the proceeds fund Gender & Sexuality Resource Center programming, the bulk of which supports student social justice advocacy efforts. The Fire Ball has supported student involvement in the Eau Queer Film Festival, Civil Rights Pilgrimage, MBLGTACC (the nation's largest Queer conference), NEW Women's Leadership Conference...and much more! Come to The Fire Ball, have a faaaaaabulous time, and help UW-Eau Claire students make a difference!
Go check out The Fire Ball website to see videos, stories, photo galleries and more. But first...
Take a look at our official aftermovie for The Fire Ball: APOQLYPSE, courtesy of the incredibly talented (and UWEC alum!), Resfeber Studios!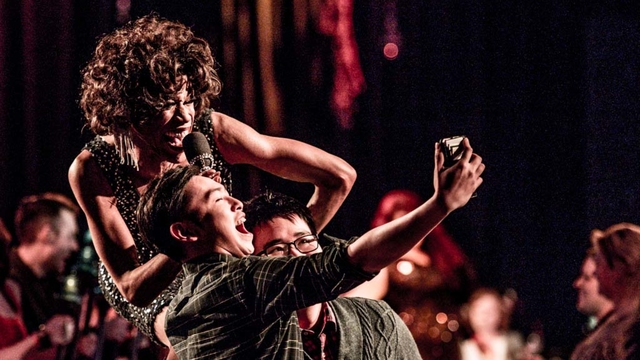 GSRC Student Support Fund
The GSRC Student Support Fund was established in 2012 with proceeds from The Fire Ball. In its few short years, the GSRC Student Support Fund has sponsored student involvement in UW-Eau Claire's award winning Civil Rights Pilgrimage, Wheaton College's Summer Institute for Literary and Cultural Studies (a four-week summer institute that promotes diversity in the field of English), Mount Mary College's NEW Women's Leadership Institute, and UW-Eau Claire's award winning LGBTQA Studies: San Francisco Travel Seminar (which produces the yearly Eau Queer Film Festival), among others. The overwhelming generosity of UW-Eau Claire students, faculty, staff and alumni continues to support the GSRC Student Support Fund and, in turn, UW-Eau Claire students.
If you would like to contribute to the GSRC Student Support Fund by making a donation or a recurring annual gift, please click on the GSRC Student Support Fund icon below. Each and every dollar (quarter, dime, nickel, penny...) is appreciated, so thank you in advance for your willingness to support UW-Eau Claire's continued commitment to student development and social justice activism and leadership!