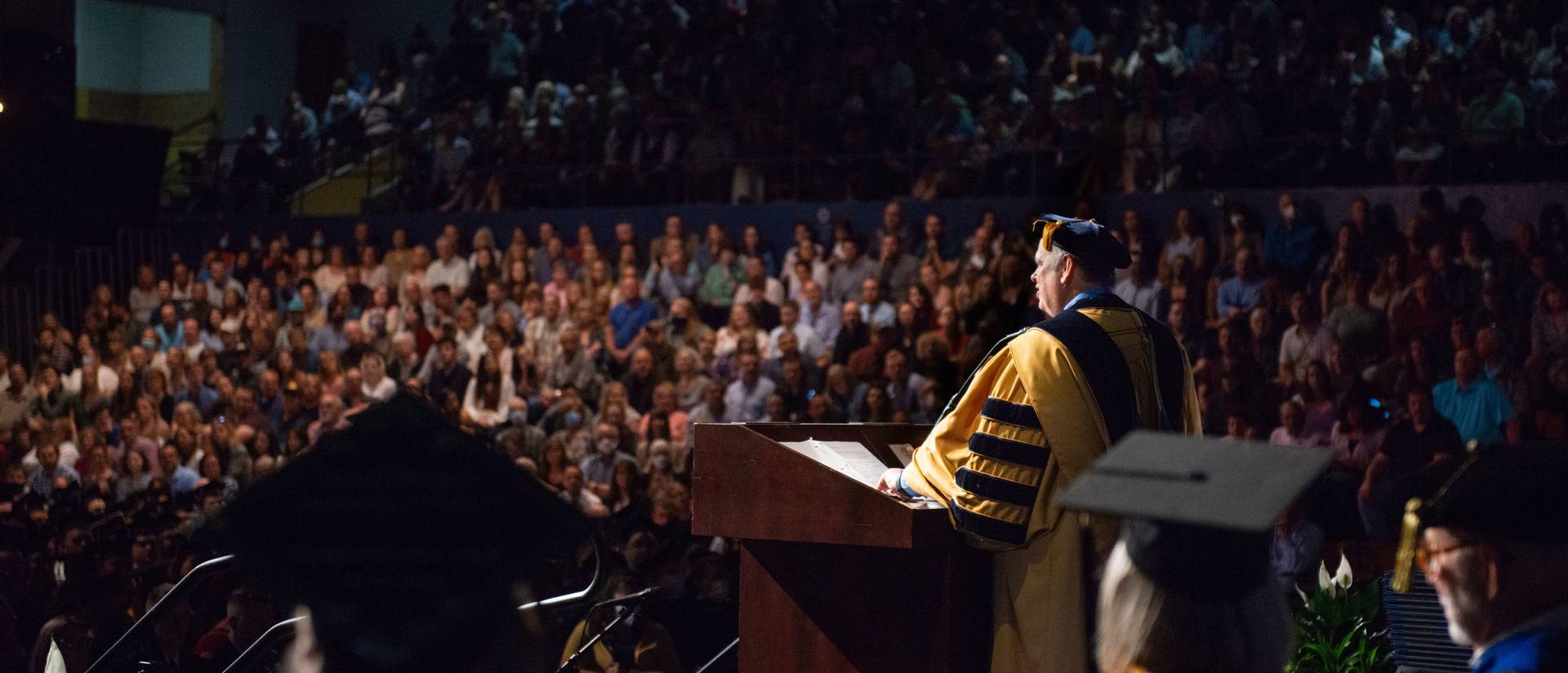 December 17, 2022 | W.L. Zorn Arena
The University of Wisconsin-Eau Claire is eager to welcome our degree candidates from the fall class of 2022 to celebrate their graduation on Saturday, December 17, 2022 in the W.L. Zorn Arena. Ceremonies will be broadcast live on our website, Facebook and YouTube. They will also be recorded for viewing at a later date.
Schedule
Doors open 75 minutes prior to each ceremony.
Ceremonies last between 90 minutes - 2 hours.
9:00 a.m.
College of Business
College of Education + Human Sciences
1:30 p.m.
College of Arts and Sciences
College of Nursing + Health Sciences
ADDITIONAL CELEBRATIONS

University Honors Reception
Friday, December 16
Contact:
honors@uwec.edu

MSS Graduation Reception
Contact:
Maggie Jensen
jensemar@uwec.edu

College of Nursing and Health Sciences
Convocation and Pinning Ceremony
Contact:
Debra Jansen
jansenda@uwec.edu
#UWECgrad Featured Stories
Our Blugolds do some pretty amazing things. And the Class of 2022 was no exception. Learn more about our grads below.