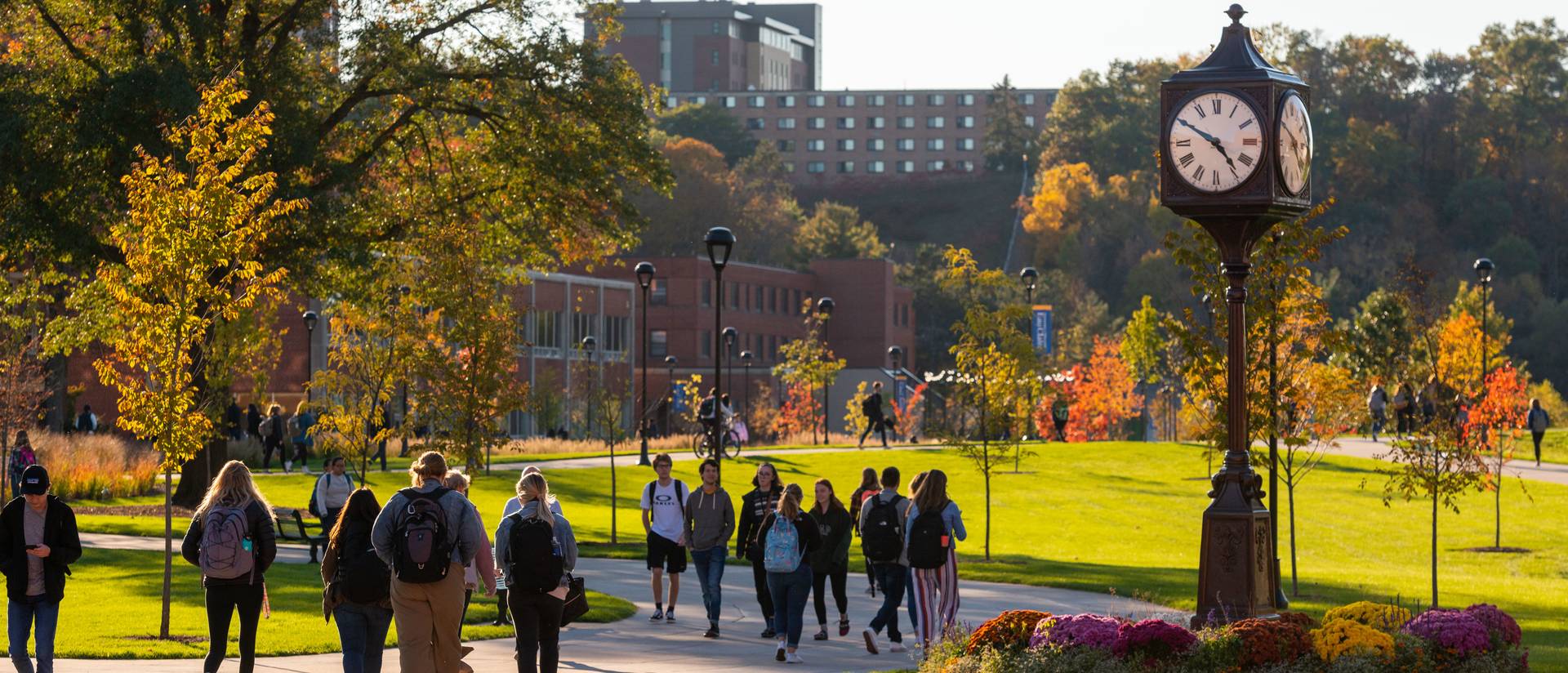 Discover your passion and prepare for your future
Blugold students are lucky to have a dedicated Career Services staff who work hard to guide students through every step of finding that dream career. From those first days as a student, navigating all the program options, and then narrowing down a career path, our counseling and campus events will prepare you for the choices.
From your first day to that final phase of landing that first big job, Career Services staff are dedicated to providing all the guidance and resources needed for all Blugolds to reach their highest career potential.
Does this sound familiar? Maybe you are
working on career planning;
hoping to get experience in your field;
or wondering what you will do when you graduate.
While those might be daunting things to grapple with, the good news is that you are far from alone. And the better news is, we can help you reach any of those goals — find out more in this section of the website, all aimed at current student needs and goals.


What can career counseling do for you?
Meet one-on-one with a Career Services career counselor to discuss your concerns about career options or carrying out a job or internship search.
Confidential help is available to:
define your interests, skills, preferred work characteristics.
identify occupations.
identify internship possibilities.
apply to graduate or professional school.
learn job search skills.
locate employment opportunities.
polish your interview skills.
learn how to evaluate and negotiate job offers.