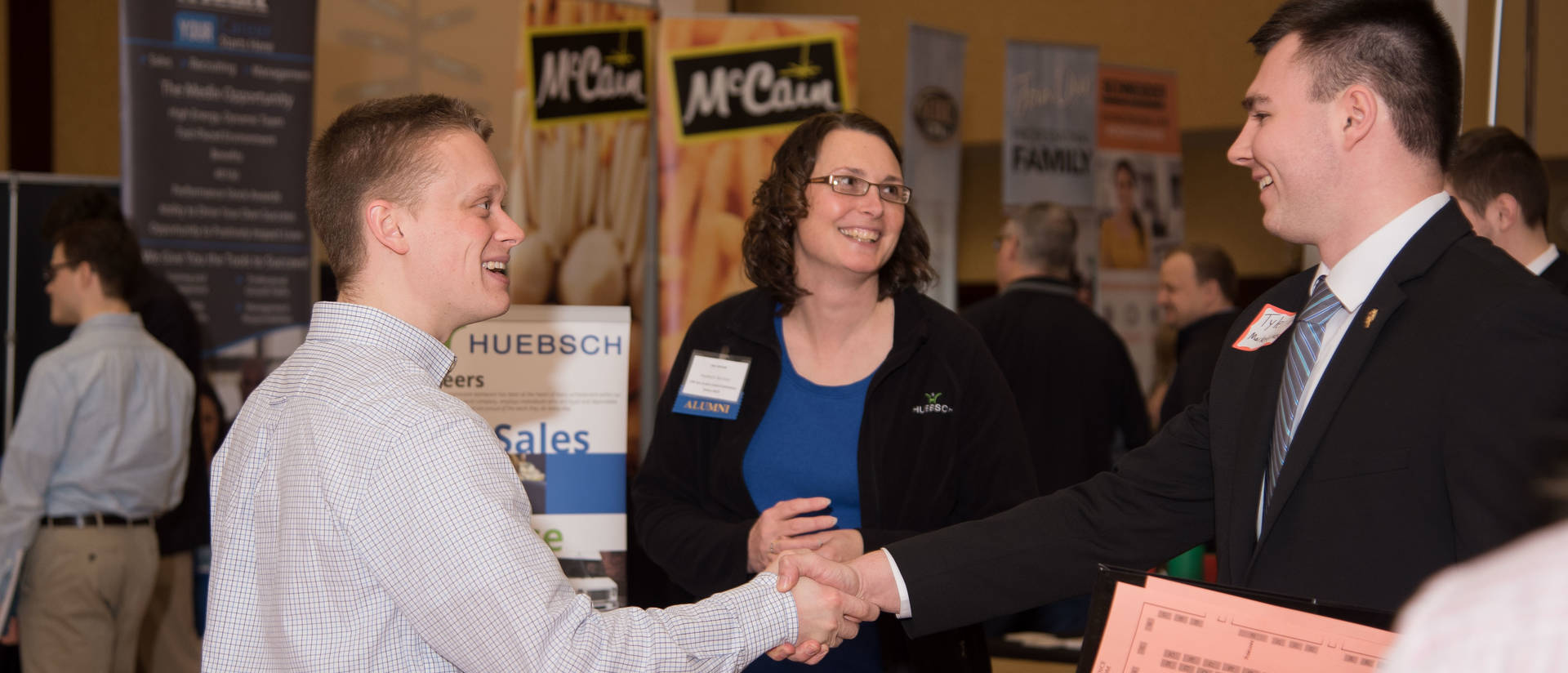 The Career Services office makes it very easy for employers to recruit, and hire Blugolds. From our Handshake software to career fairs, we do the leg work and you can just plan to come find amazing new employees.
Spring 2023 Career Fairs are open for registration via Handshake!
In-Person Part-Time Job Fair - Tuesday, February 7, 2023 |11:00 a.m.-2:00 p.m. | Dakota Ballroom, 3rd Floor Davies Center
The Part-Time Job Fair is a recruiting event for students to learn about and apply for on-campus, local part-time, and seasonal job opportunities.
$100 (free for UW-Eau Claire campus employers/departments)
In-Person All Majors Career Fair - Wednesday, March 8, 2023 | 10:00 a.m.-2:00 p.m. | 3rd Floor Davies Center
The All Majors Career Fair is for employers with internships and/or full-time professional positions that require or prefer a bachelor's degree.
$300 Early Bird Registration (by January 25, 2023) or $350 (January 26, 2023 and after)
$1,500 Gold Sponsor Registration (limited registrations available on a first-come, first-served basis)
$1,000 Silver Sponsor Registration (limited registrations available on a first-come, first-served basis)
$750 Bronze Sponsor Registration
$150 Non-Profit Organization Registration Rate (must provide 501(c)3 number, limited registrations available on a first-come, first-served basis)
Benefits of recruiting UW-Eau Claire students

UW-Eau Claire students offer employers a host of relevant skills when they enter the job market including:

Practical Experience. Most students at UW-Eau Claire have participated in an internship, study abroad experience, living learning community or domestic intercultural experience, and bring that real world experience into the workplace.

Research Experience. UW-Eau Claire is the UW System Center of Excellence for Faculty and Undergraduate Student Research Collaboration.

International/Multicultural Immersion. At UW-Eau Claire it's a priority to provide our students with meaningful, boundary-crossing multicultural immersion experiences.

Civic Responsibility. UW-Eau Claire students have a strong sense of civic responsibility, fostered by the completion of a service learning project in the community. Each year, students volunteer a total of 30,000 hours.
Post jobs for UW-Eau Claire students and graduates
Post your internship and full-time professional positions in Handshake, Career Services online recruitment system.
Attend campus events
Connect with students early and often by becoming involved in on-campus events. Numerous opportunities are available to sponsor and attend events. Register for Campus Events in Handshake.
Create an internship program
Learn the steps to developing your own internship program, found by many employers to be the most effective way to hire new full-time employees. Contact the Career Services office at arcc@uwec.edu or call 715-836-3487.

Tap Into the Higher Education Pipeline with Talent Generation in Wisconsin
Thank you to our valued Employer Partners!
Interested in partnering with UW-Eau Claire Career Services? Contact Staci Heidtke at heidtksl@uwec.edu to find out more about our UW-Eau Claire Employer Partnership Program!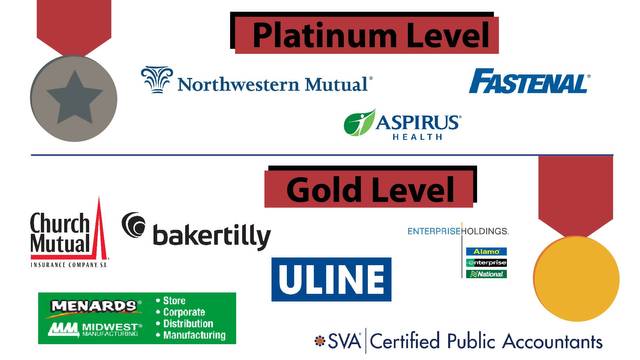 UW-Eau Claire successfully trains and prepares students who are indeed ready for the challenges of the business world. Our company's relationship with Career Services is priceless — we definitely have a winning formula in place.