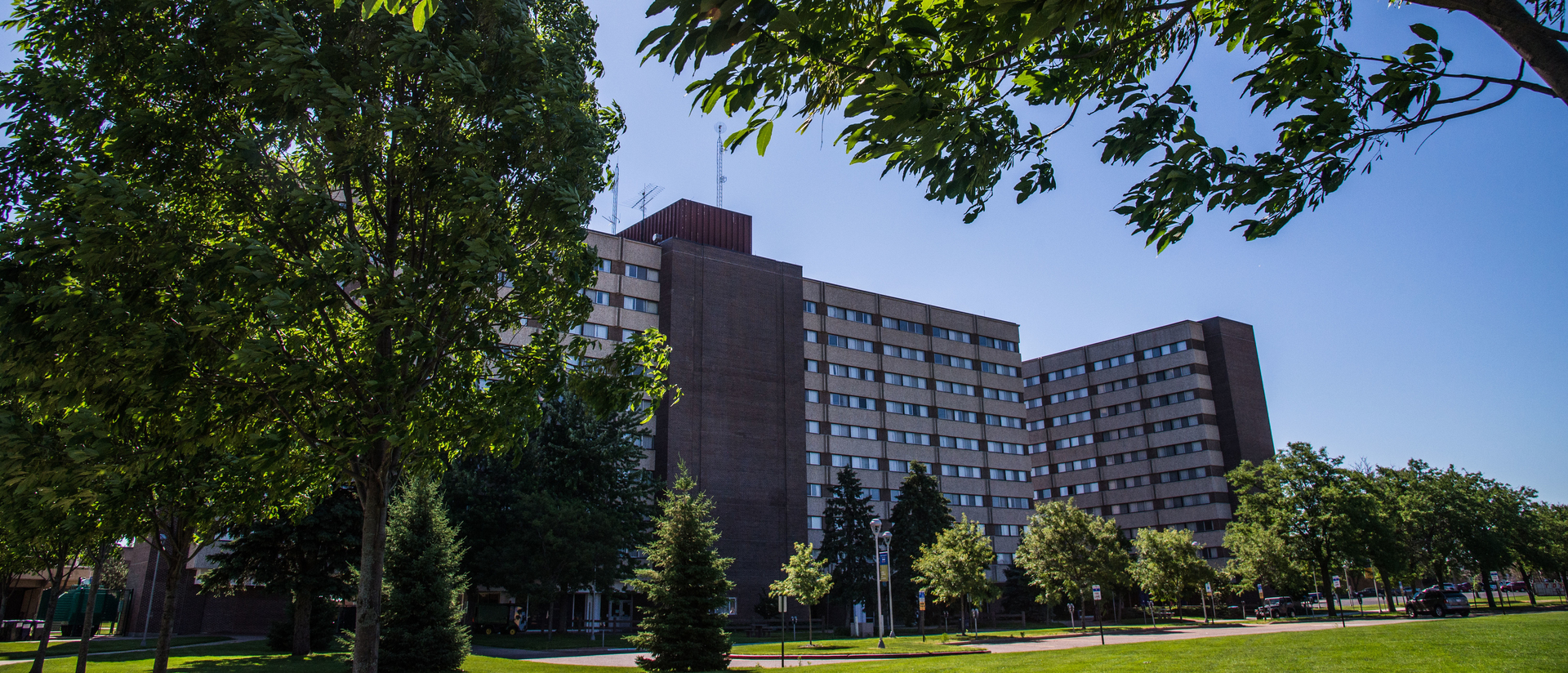 Take your experience at UWEC to new heights by finding a room in the Karlgaard Towers. Living in the tallest buildings on campus, positioned on upper campus, puts you at the top—literally. Make the largest residence halls at UWEC your new home!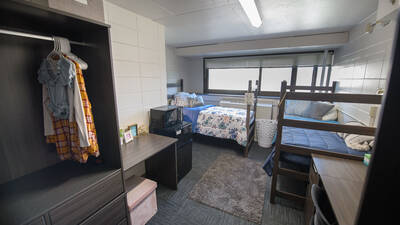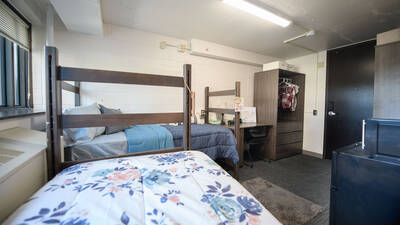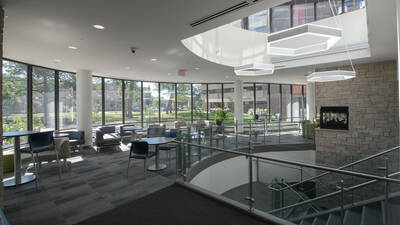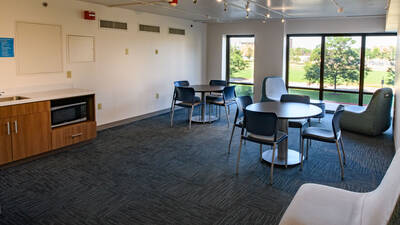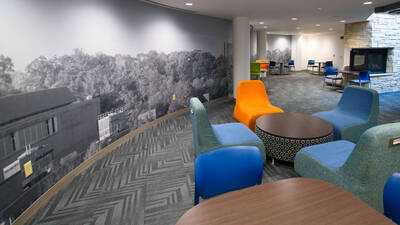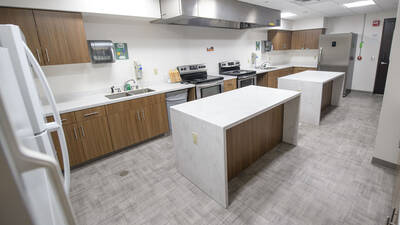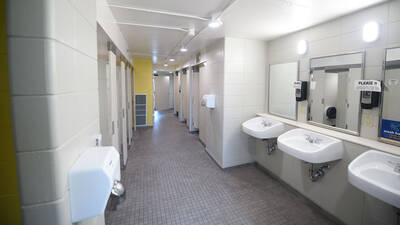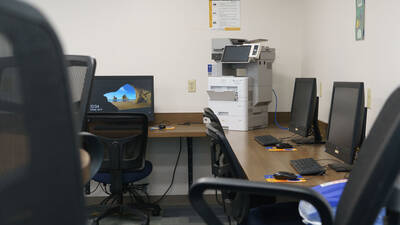 Facts and Details
Marilyn Karlgaard Tower (Towers South) Capacity: 522 students
David Karlgaard Tower (Towers North) Capacity: 594 students
Room Style: Double Rooms
Floor Layout: Female and male rooms separated by floor
Location: Upper campus
Available To: Incoming and transfer students with some returning student availability
Wireless internet
Mobile print station
Communal kitchen
Communal laundry rooms (one in the basement of each tower)
Music practice rooms
Fitness room
Social/activity lounge
TV Lounge
Towers South Second Floor is a Chemical Free Community. Individuals of all age live in a substance free environment.
Towers North 10th Floor is a scattered upperclassman community only for transfer and returning students where males and females live door to door on the floor rather than by single sex wing.
Towers South 7th and 8th floors house the Rainbow Floors
The T-Store, a small convenience store, is located in the first floor of Towers
Towers is also home to the TV-10 Studio, a student-run television studio.
Mailing address
Student's name
[Room number] Towers Hall
642 University Drive
Eau Claire, WI 54701
Hall Director
Towers South Phone: 715-836-4760
Towers North Phone: 715-836-3782
Towers Front Desk
715-855-4727
Living Learning Communities
Floor Plan

Towers North

Towers South

*All floors have the same layout. Example 305 represents location of 405, 505, etc.
Room Layout

Towers Room Layout 1 (X=Floor Level)
Towers North Rooms: X53, X57, X61, X65, X72, X76, X80, X84
Towers South Rooms: X04, X08, X12, X16, X23, X27, X31



Towers Room Layout 2 (X=Floor Level)
Towers North Rooms: X51, X55, X59, X63, X67, X70, X74, X78, X82, X86
Towers South Rooms: X02, X06, X10, X14, X18, X21, X25, X29, X33



Towers Room Layout 3 (X=Floor Level)
Towers North Rooms: X52, X56, X60, X64, X71, X75, X79, X83, X87
Towers South Rooms: X01, X05, X09, X13, X17, X20, X24, X28, X32


Towers Room Layout 4 (X=Floor Level)
Towers North Rooms: X54, X58, X62, X66, X73, X77, X81, X85
Towers South Rooms: X03, X07, X11, X15, X22, X26, X30
Furniture

| | | | |
| --- | --- | --- | --- |
| | Depth | Width | Height |
| Desk | 32" | 24 1/4" | 30 1/4" |
| Wardrobe | 42" | 24" | 76" |
| Mattress | 38" | 80" | (Twin XL) |
| Bed | 85 1/8" | 37 3/4" | 60" |

---

Bed

Desks

Detachable Cabinet

Wardrobe