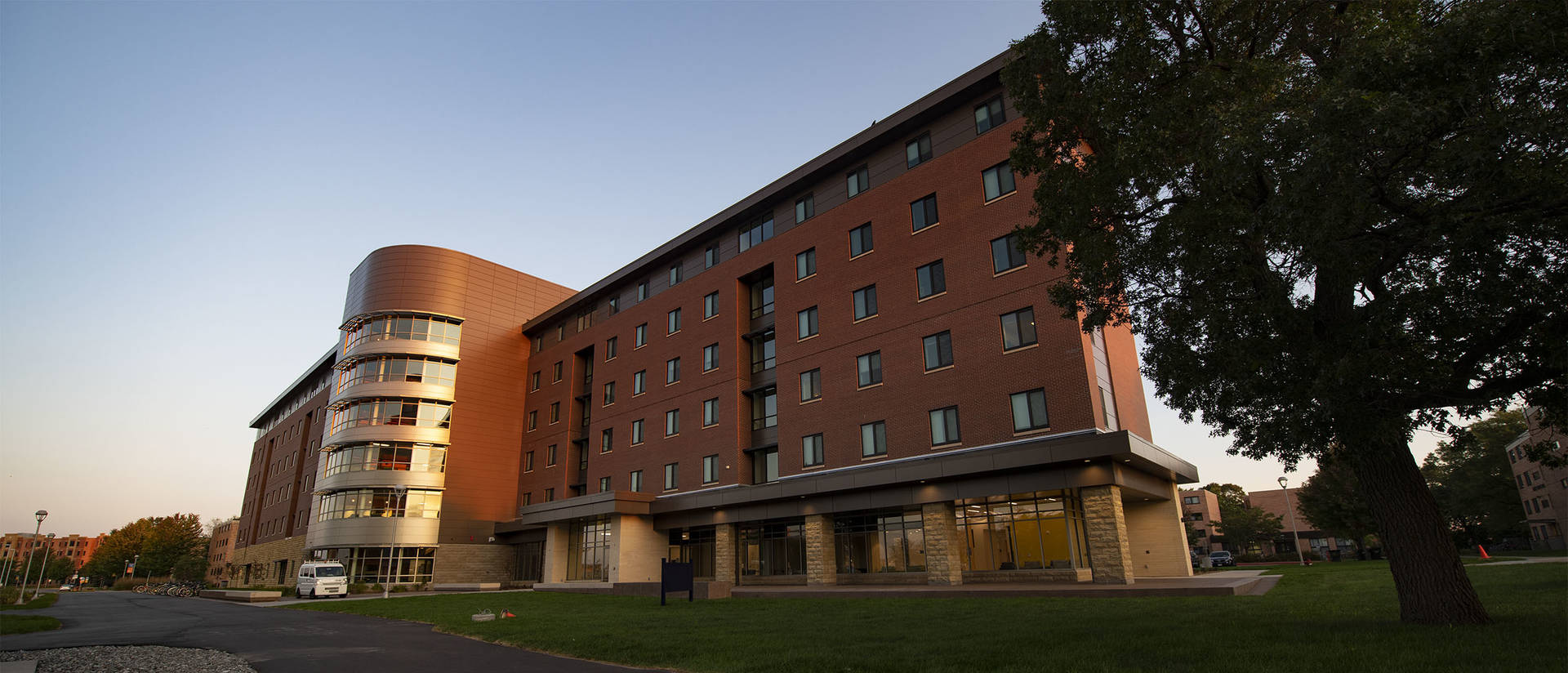 In 2019, The Suites opened to provide upperclassmen with a suite-style living option. Each suite houses four individuals and includes a private bathroom within the suite. Kitchens on each floor as well as numerous study and meeting rooms make this newest hall an ideal living space.
Added in 2023, The Suites also offers a gender-inclusive living pod.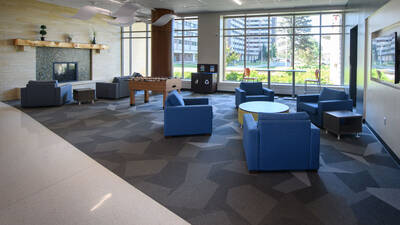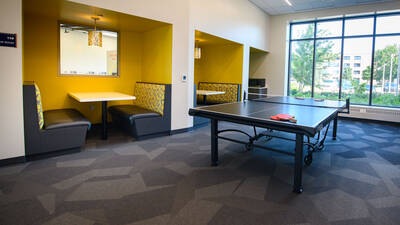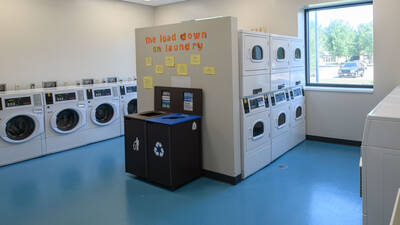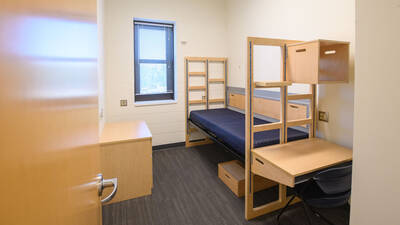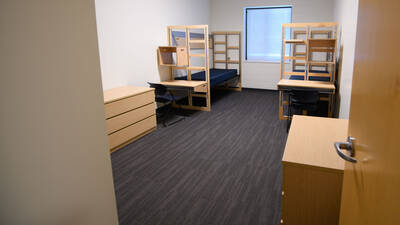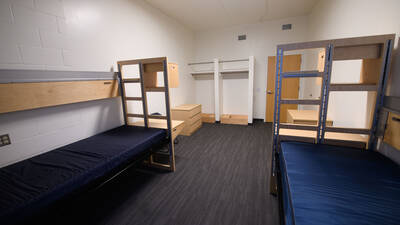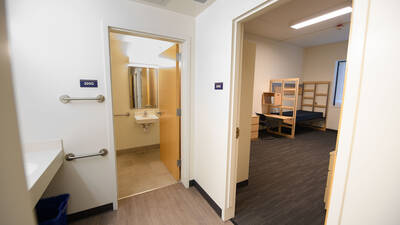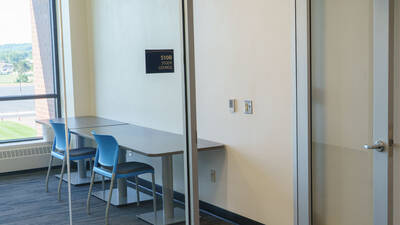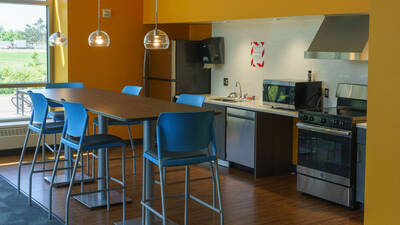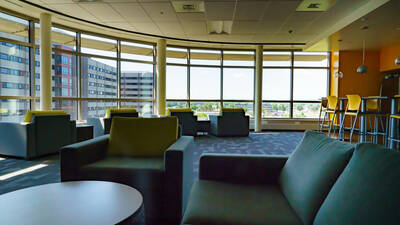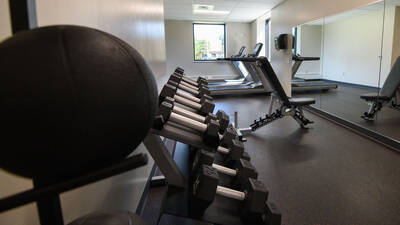 Facts and Details
Capacity: 424
Room Style: Suites Style / Double-Double and Quad-Single Rooms
Floor Layout: Scattered female, male, gender inclusive
Location: Upper Campus
Available To: Returning and transfer students
Air conditioned
Wireless internet
Mobile print station
Communal kitchens (one on each floor)
Communal laundry room
Fitness room
TV lounge
Music practice rooms
1st floor has been newly designated as a gender inclusive living pod
Mailing address:
Student's name
[Room number] Suites Hall
642 University Drive
Eau Claire, WI 54701
Hall Director
Phone: 715-836-3106
Floor Plans

Floor 1

Floor 2

*All floors have the same layout. Example 205 represents location of 305, 405, etc.
Room Layout

Double-Double

Quad-Single
Furniture

The Suites furniture will be a modular type furniture that will allow the student flexibility in how they want to use the provided pieces to set up many different types of configurations.

Suites Furniture Set Up Example