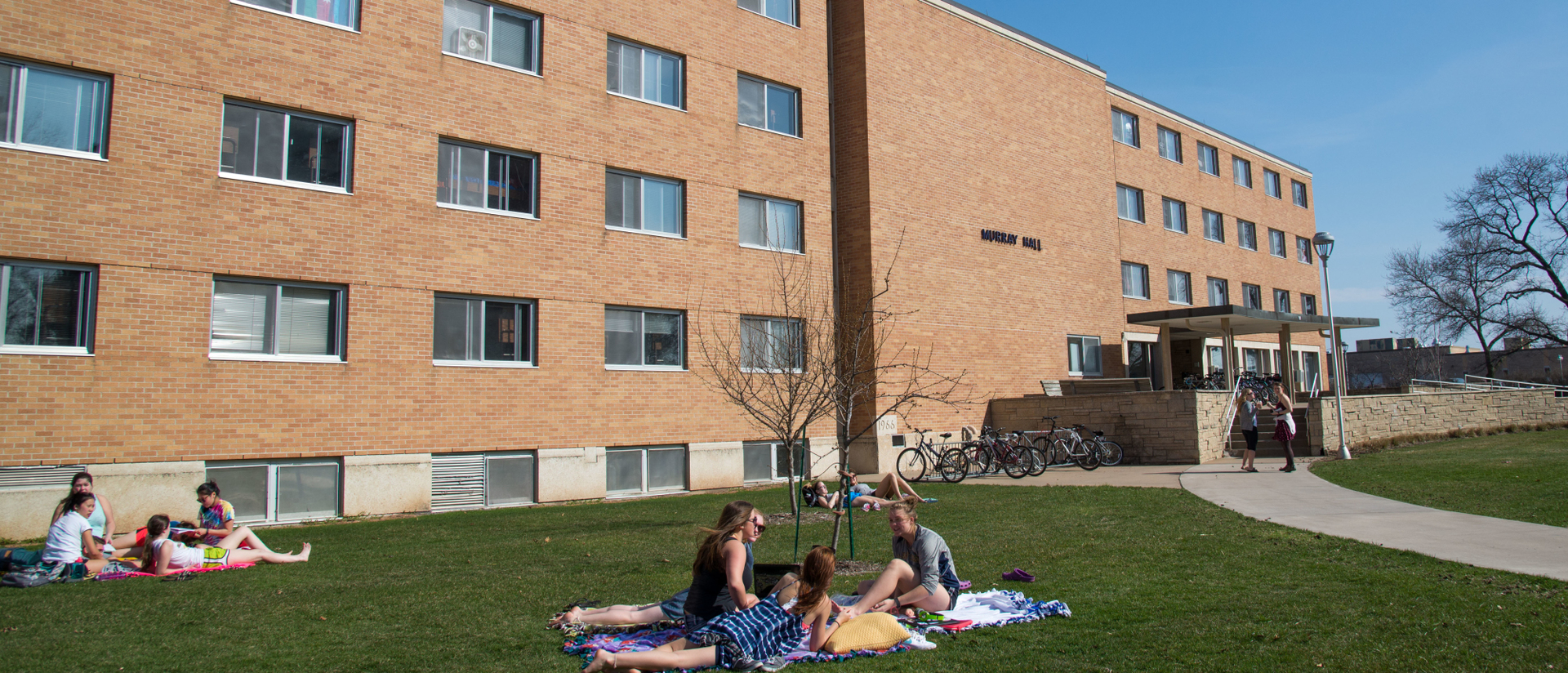 This coed dorm has so much to offer that it might just be at the top of your list. It's big, yet small size gives you the opportunity to meet lots of other Blugolds, but it doesn't feel overcrowded. And once you make those new friends, there's plenty of community space like a kitchen, lounge and game room to hang out in. Oh, one other thing, some say Murray Hall is located in the perfect spot on upper campus, right between the food and fun.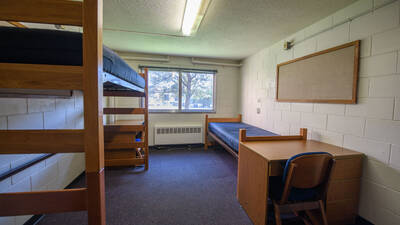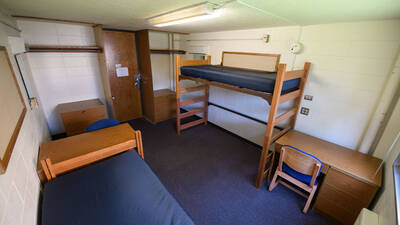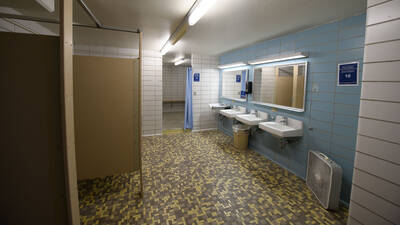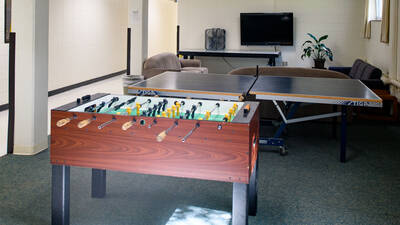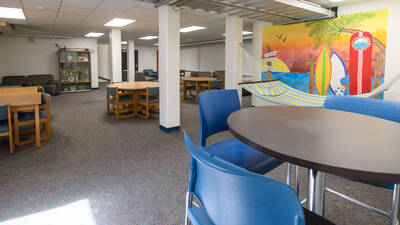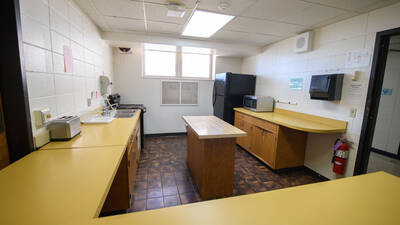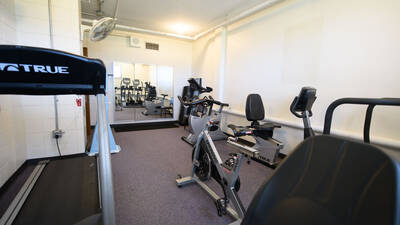 Facts and Details
Capacity: 310 - male and female hall separated by floor
Upper Campus
Available for incoming and transfer students with some returning student availability
Standard room, two residents each
Includes mobile print station, fitness area, game room, piano, multiple lounges, kitchen
Room sizes are approximately 15' 8" x 10' 8"
Mailing address:
Student's name
[Room number] Murray Hall
642 University Drive
Eau Claire, WI 54701
Hall Director
Phone: 715-836-2760
Living Learning Communities
The Live Well Blugolds Living Learning Community combines two former LLCs located in Murray Hall, Healthy Living and Pre-Health Professions, into one community focused on Wellness.
Floor Plan

*All floors have the same layout. Example 205 represents location of 305, etc.
Room Layout

**Provided room dimensions is for a typical room layout in the designated building. Room sizes may vary.
Furniture

| | | | |
| --- | --- | --- | --- |
| | Depth | Width | Height |
| Desk | 24.5" | 42" | 30" |
| Dresser | 24" | 29.5" | 30" |
| Closet | 26" | 45.5" | 75" |
| Mattress | 38" | 80" | (Twin XL) |