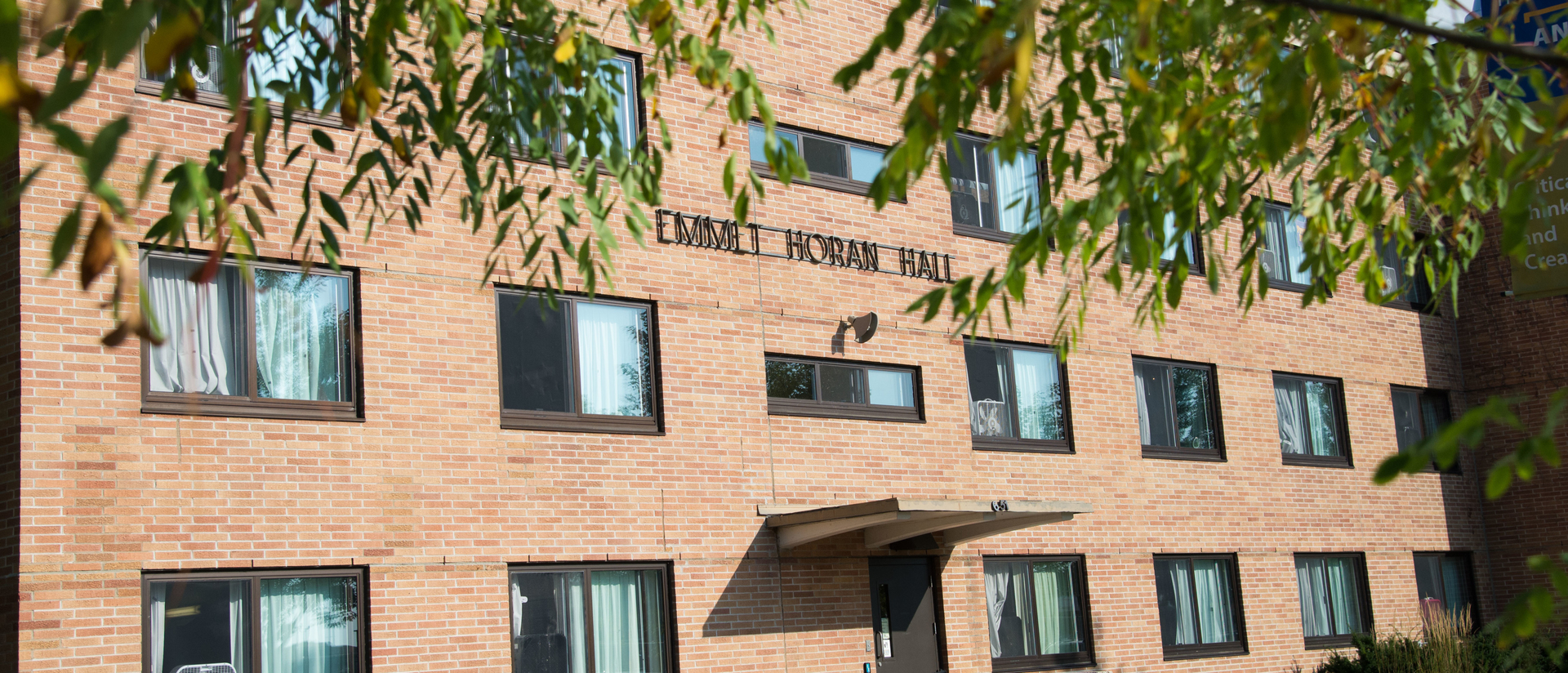 Horan Hall is a co-ed hall of approximately 200 student located right at the top of the hill on upper campus. It is conveniently located next to Hilltop Center, which houses the cafeteria, recreation facilities and more. Horan is also home to the Outdoor Adventure Living Learning Community.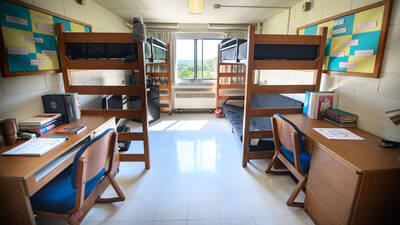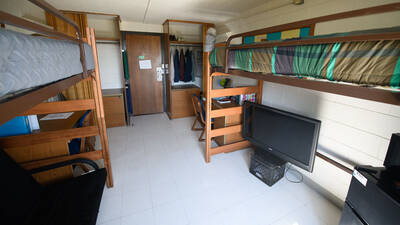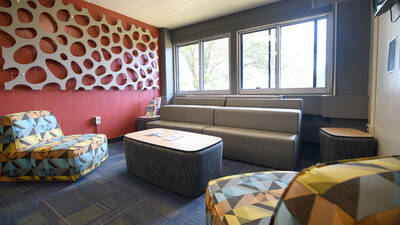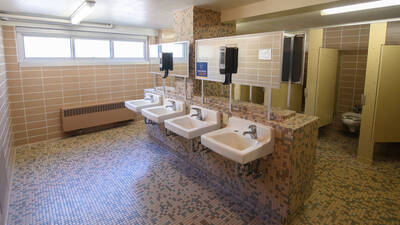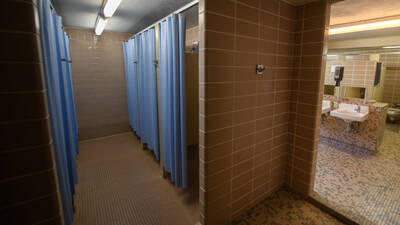 Facts and Details
Capacity: 218 students
Room Style: Double Rooms
Floor Layout: Female and male rooms separated by floor
Location: Upper campus
Available To: Incoming and transfer students with some returning student availability
Wireless internet
Mobile print station
Communal kitchen
Communal laundry room
Fitness room
TV Lounge
Mailing address:
Student's name
[Room number] Horan Hall
642 University Drive
Eau Claire, WI 54701
Hall Director
Phone: 715-836-3179
Living Learning Communities
Residents in the Outdoor Adventure LLC will discover the wonders and challenges of the great outdoors! You'll be introduced to outdoor adventure, wilderness stewardship, and group dynamics.
Floor Plan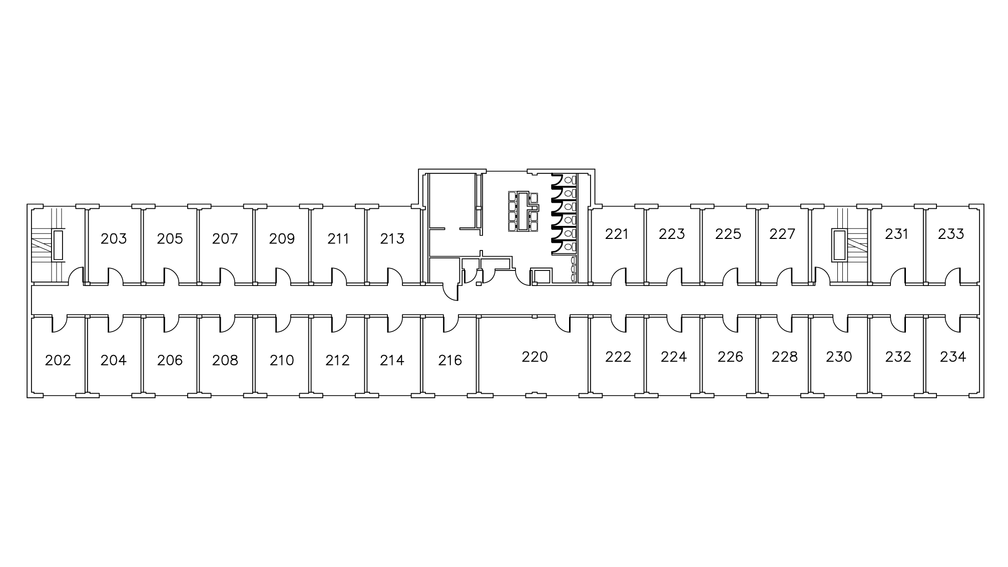 *All floors have the same layout. Example 205 represents location of 305, etc.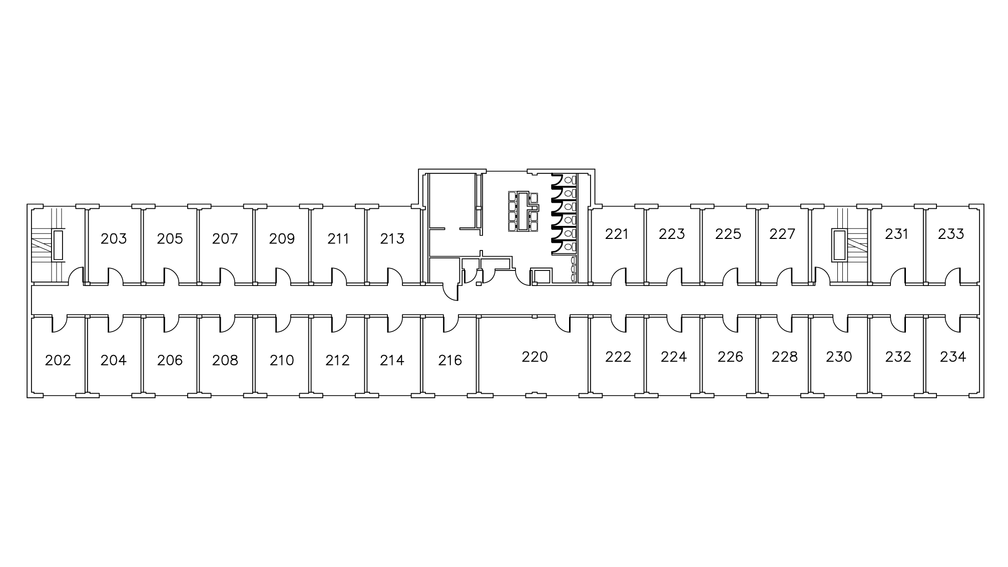 Room Layout
**Provided room dimensions is for a typical room layout in the designated building. Room sizes may vary.
Furniture
| | | | |
| --- | --- | --- | --- |
| | Depth | Width | Height |
| Desk | 23" | 42" | 30" |
| Dresser | 24" | 30" | 53" |
| Closet | 26" | 44" | 75" |
| Mattress | 38" | 80" | (Twin XL) |