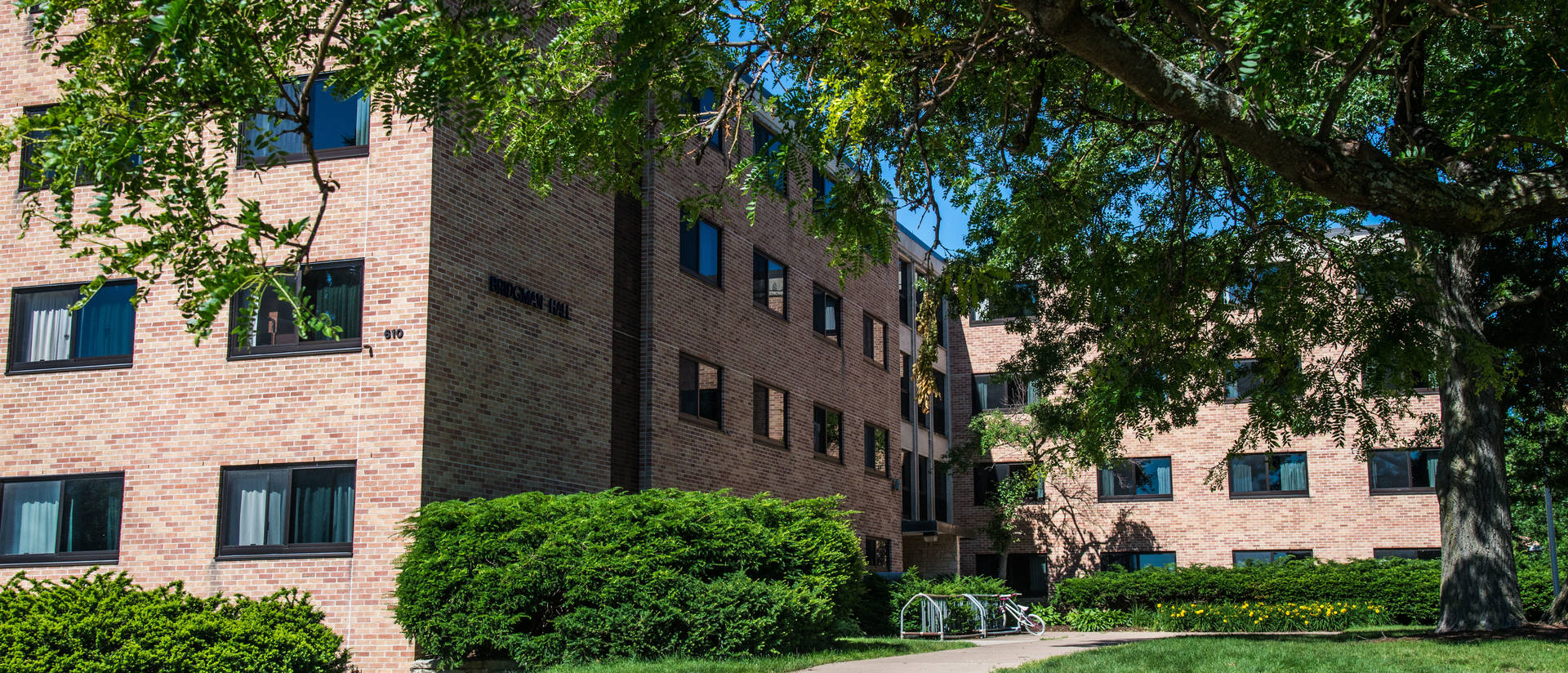 Bridgman Hall is located on upper campus near fitness facilities and transportation stops. It's an all co-ed dorm with amenities to make your time at UW-Eau Claire enjoyable. Bridgman offers various study lounges, designated substance free areas, and a fully furnished kitchen for resident use. It is also home to the Honors Living Learning Community and Aspiring Educators LLC.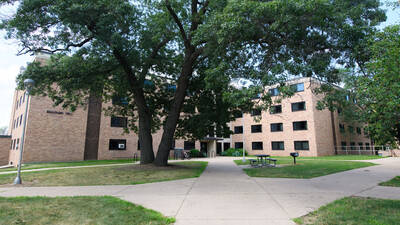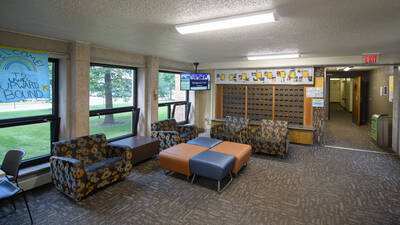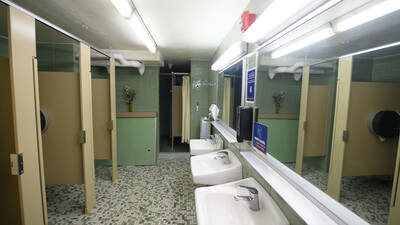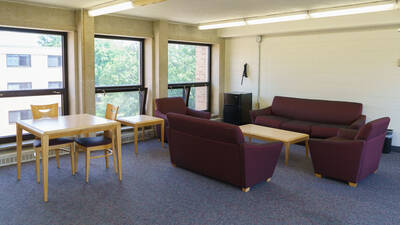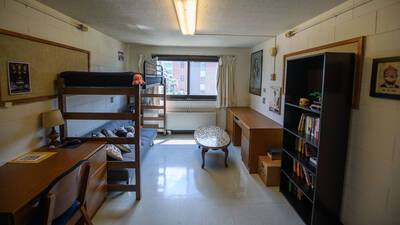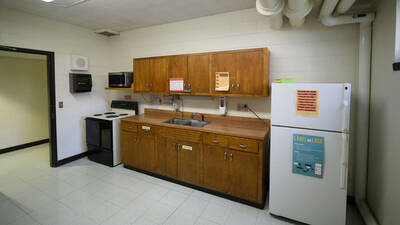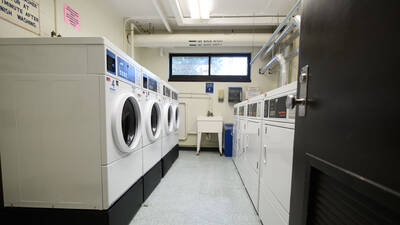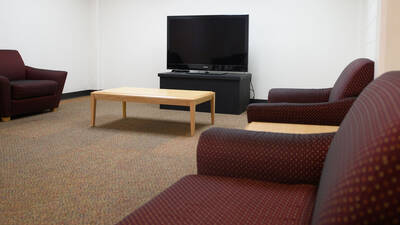 Facts and Details
Capacity: 242
Room Style: Double Rooms
Floor Layout: male and female cubes separated by a study lounge
Location: Upper campus
Available To: Incoming and transfer students with some returning student availability
LLC: Honors & Aspiring Educators
Wireless Internet
Mobile print station
Communal kitchen
Communal laundry rooms (one in basement of each wing)
4th floor is a Chemical Free Community where individuals of all age live substance-free.
Fitness room
TV lounge
Mailing address:
Student's name
[Room number] Bridgman Hall
642 University Drive
Eau Claire, WI 54701
Hall Director
Phone: 715-836-4893
Living Learning Communities
Floor Plan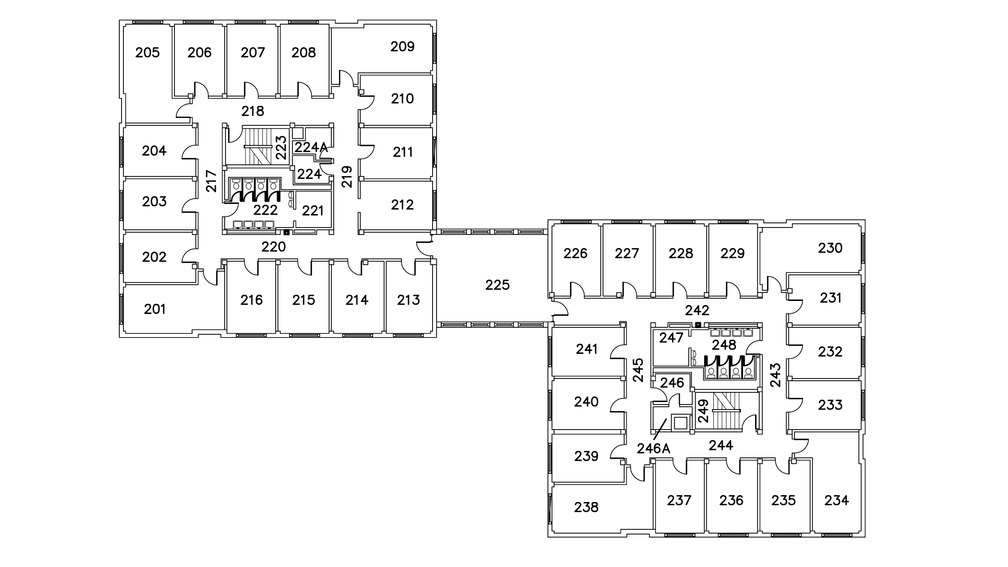 *All floors have the same layout. Example 205 represents location of 105, 305, etc.
Room Layout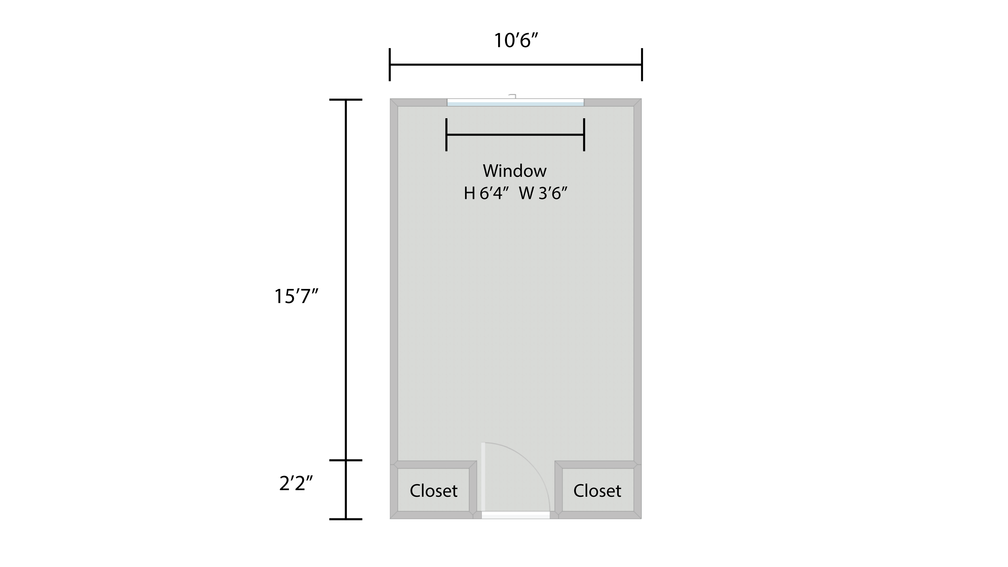 **Provided room dimensions is for a typical room layout in the designated building. Room sizes may vary.
Furniture
| | | | |
| --- | --- | --- | --- |
| | Depth | Width | Height |
| Desk | 23" | 42" | 30" |
| Dresser | 24" | 30" | 53" |
| Closet | 26" | 43.5" | 75" |
| Mattress | 38" | 80" | (Twin XL) |