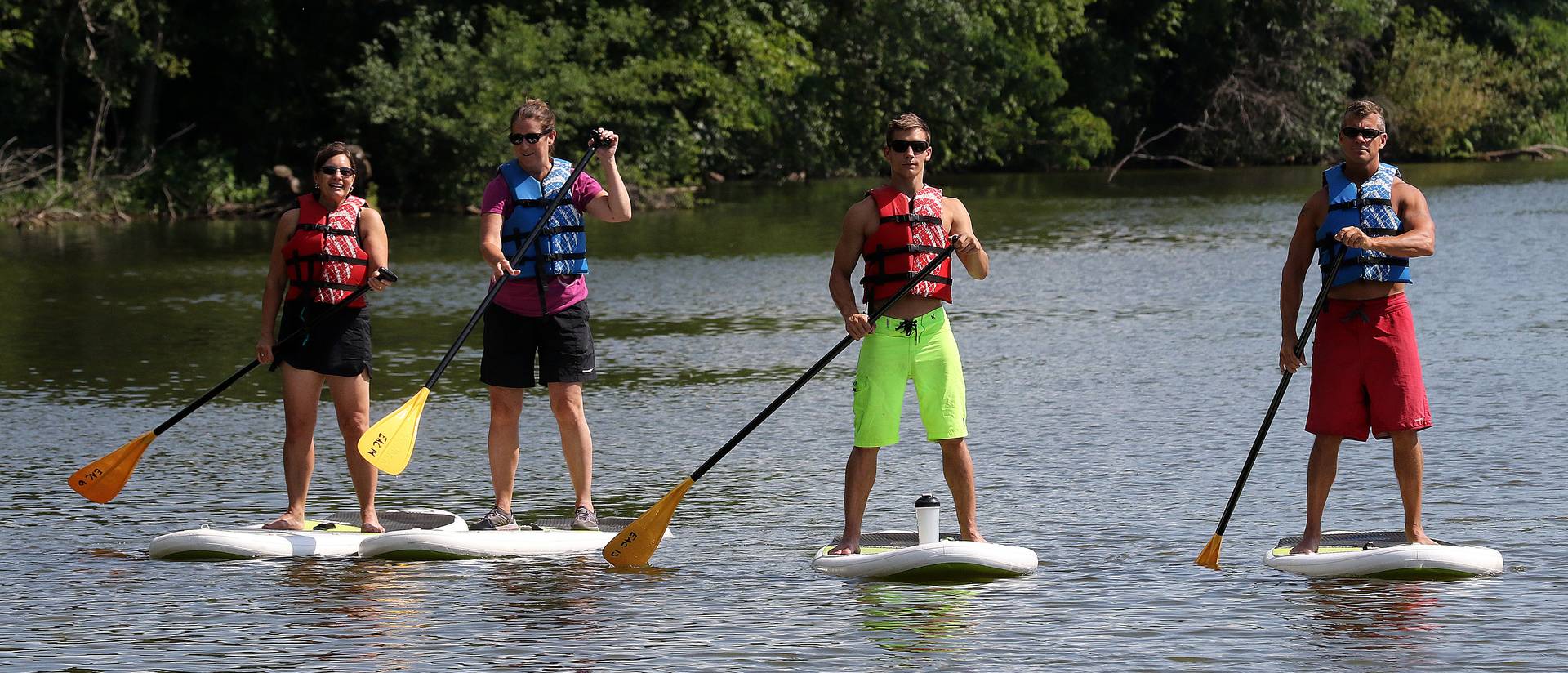 A community for students with a passion for the great outdoors
Residents in the Outdoor Adventure LLC will discover the wonders and challenges of the great outdoors! You'll be introduced to outdoor adventure, wilderness stewardship, and group dynamics.
Programs and Events
In addition, you'll have the opportunity to take part in adventure trips like indoor/outdoor rock climbing, low and high ropes courses, hiking in local parks, canoeing/kayaking/paddleboarding, cross country skiing/snowshoeing, archery, and camping. Students will also have the opportunity to explore leadership by helping determine and plan the activities for the community. No prior experience is necessary.
Living
The Outdoor Adventure LLC is located in Horan Hall.
Learning
Students in the Outdoor Adventure LLC are recommended to take ENV 101.401. Consult with your academic advisor for details.
Who can participate?
The Outdoor Adventure LLC is open to all students living in Horan Hall who have an interest in the great outdoors.
How do I join the Outdoor Living LLC?
Apply to join a Living Learning Community through your Housing Portal. On the LLC page, indicate which of the communities you prefer.
Support
The Outdoor Adventure LLC is supported by RAs, along with Jim Boulter, professor of Chemistry.
Public Health and Environmental Studies | Chemistry and Biochemistry

Department Chairperson

Dr. James Boulter is a professor of chemistry and the chair of UW-Eau Claire's Public Health and Environmental Studies department. His Ph.D. is in analytical chemistry with an emphasis in atmospheric sciences from the University of Colorado-Boulder. His areas of teaching and scholarship include air pollution, climate change, and sustainability.

Hibbard Humanities Hall 357, Eau Claire | Directions
Office hours: Fall 2023
Mondays 10:00 – 11:00 AM (in Hibbard 357)
Tuesdays 11:00 AM – noon (in Phillips 458)
Thursdays 3:30 – 4:30 PM (in Hibbard 357)
Email me if you prefer to meet via Zoom instead or click my "Professional Website" below to schedule a time.