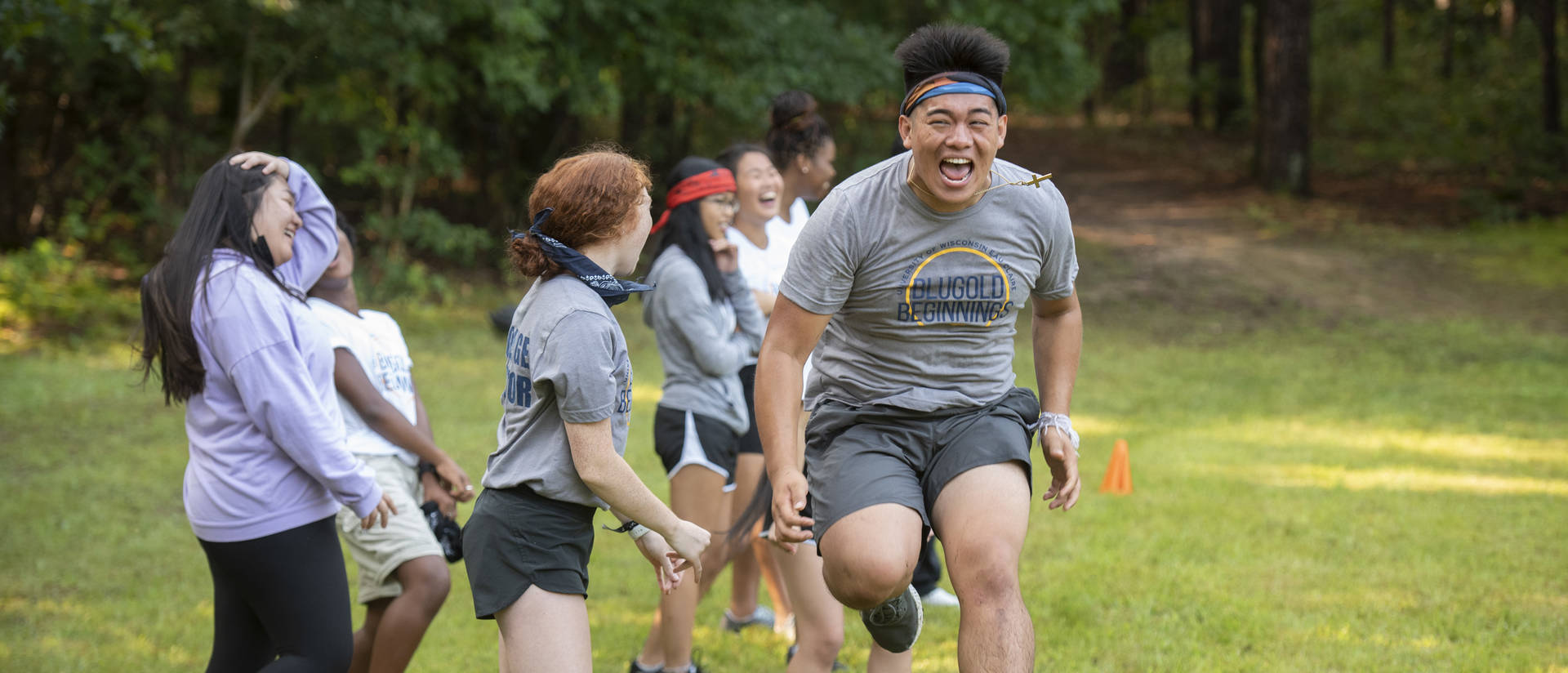 A community for students of color
Multicultural Student Services LLC provides a supportive cultural environment for students of color to live and learn together as a community while taking classes together, participating in programming, and developing a sense of community among the LLC students.

As a member of the LLC, you will engage with the Multicultural Student Services office staff and student service coordinators, and develop relationships with upperclassman mentors who are located on the first floor of Centennial Hall.
Programs + events
As a community, you will have the opportunity to participate in early move-in jumpstart, monthly gatherings including guest speakers, workshops and all campus and local community programming. You will notice frequent announcements of opportunities in the building to interact with the staff and students in your hall.
Support
The Multicultural Student Services Living Learning Community is supported by its director, Caitlin Lee; an associate student services coordinator, Vaj Fue Lee; and RAs and student interns.
Multicultural Student Services

Director, Multicultural Student Services
Who can participate?
Participants of the Multicultural Student Services LLC are first-year students who identify as students of color.
How do I join the Multicultural Student Services LLC?
Apply to join a Living Learning Community through your Housing Portal. On the LLC page, indicate which of the communities you prefer.
Multicultural Student Services LLC members must sign a contract stating they will contribute to a positive and inclusive environment, fully participate in the community and fulfill the following requirements. Click here to learn more about the Multicultural Student Services (MSS) Office.
Requirements
Attend early move-in Jumpstart event
Enroll in General Arts & Sciences 100: Foundations to Academic Success
Enroll in RELS 100: Introduction to the Religions of the World
Meet with a Department Cohort Coordinator twice a semester
Meet with an intern mentor monthly
Attend monthly LLC Cohort events
Attend mandatory study club sessions once a week
Pro tip! If you are in a roommate group, make sure your roommate(s) indicate the same LLC preferences on their housing application. Otherwise, you will not be placed in the LLC.