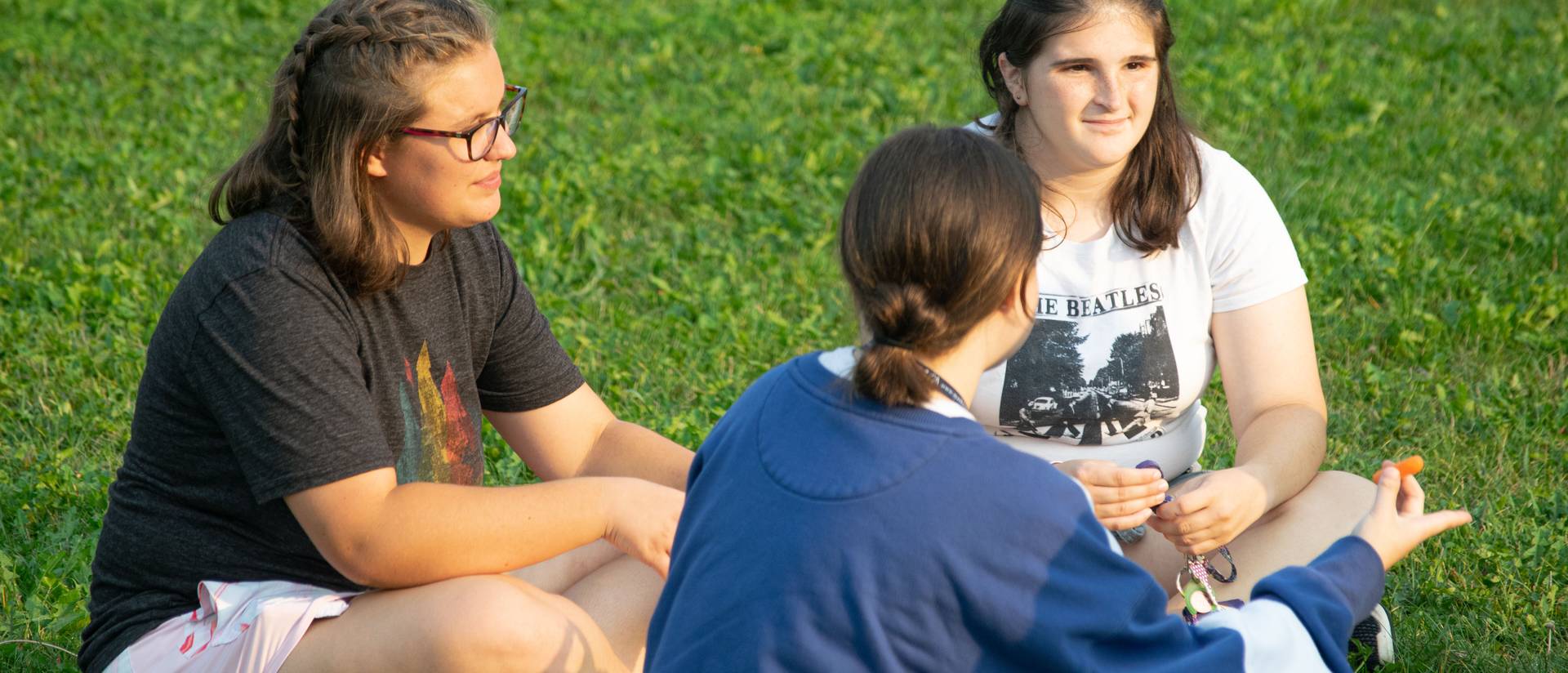 Building Meaningful Connections
The Honors Program bridges the gap between courses and community. Our smaller courses translate to connections with your peers, and with events planned every month and a dedicated student lounge, there will be plenty of times where you'll see your peers outside of the classroom setting.
Honors Student Council
Created by students for students, Honors Student Council (HSC) gives Honors students direct influence over the future of the Honors Program. Students in the HSC work closely with the director to make real decisions and develop programming that impacts students. This is your chance to help lead the Honors Program. Join HSC in the Bridgman basement at 6:30, on September 14 and 21, 2023, and every other Thursday evening for the rest of the fall semester.
HSSC officers, 2023-24
Ally Wendt and Samara Gries, Co-Presidents
Hannah Heider, Director of Communication
Anna Fregien and Faith Black, Co-Directors of Education
Megan Eilers, Director of Community Building
Ray Nelson, LLC Liaison
Our Events
Honors hosts a variety of events year-round. From making connections, learning about new and exciting topics, or simply having a good time, there's no reason not to attend.
The annual Honors Picnic.
The Day of Service is our way of giving back to the community.
We celebrate our graduates in fall and spring at a special Honors Graduation reception.
The Honors Commons
Located on the second floor of McIntyre Library, the Commons serves as the central hub for all things Honors. There are couches, sofas, and a smaller computer lab available to you. The Commons is also the central office for the Honors Program, so feel free to stop by if you ever have any honors questions.
A Living & Learning Community
Housed in Bridgman Hall, the Honors LLC is led by a team of experienced honors student RAs. The LLC serves as the center for the social life of honors, combining the honors mindset with community. We host movie nights, LLC parties, game nights, community dinners—just about everything. We'd like this to be a place that you can call home.
In the Honors LLC, students were from all different majors, but we had one connecting factor, being in honors. This helped us to become friends even though we had different interests. I feel like these friendships broadened my own interests and knowledge, and encouraged me to explore broadly rather than staying in one narrow lane.
Mentors and Tutors
The Honors mentoring and tutoring system is a great opportunity for our older students to try their hand at teaching, develop leadership and communication skills, build confidence, and leave a legacy by contributing to the education of other honors students. Mentoring counts generously as course credit as well, accelerating both your career experience and your college time.