Finding your place at UW-Eau Claire
Undecided students are welcomed and supported at UW-Eau Claire. In fact, most Blugolds are undecided at some point in their college career. Here, more than 200 academic programs of study are available to you, and you can take your time deciding what interests you most.
Until you decide on a major, you will work with an undeclared advisor in the Advising, Retention, and Career Center. This advisor understands the requirements needed for all majors on campus, and they will support you as you learn more about yourself, UW-Eau Claire and potential careers.
No matter what you're interested in, there is a path for you at UWEC — and we'll help you find it.
UWEC Scholarships
First-year students have access to a variety of scholarships, regardless of their academic area of interest. Some of these are automatically applied for when you submit your application materials for UWEC, and others require a separate application. Click here to learn more about scholarships.
Undergraduate research and creativity. No matter your major, UWEC has unparalleled research opportunities for undergraduate students. Blugolds are curious about the world around them, and many complete research projects with fellow students and professors. Some even become co-authors in the process.
Mayo Clinic Health System collaboration. If you are at all interested in the health sciences, UWEC faculty and students work side-by-side with researchers and medical professionals at Mayo Clinic Health System. As early as your first year on campus, you can get involved to help make strides in improving patient care.
Study abroad opportunities. With a variety of study abroad programs in more than 30 countries, the world is your oyster. You'll be supported in making your plan to ensure you have access to the classes you'll need to graduate while abroad and to stay on track with your graduation timeline.
Personalized resources and support. You'll be supported through your entire academic journey as a Blugold. From career counselors and academic advisors in the ARCC to friendly faculty who get to know you by name, a strong support system is waiting for you at UWEC.
Majors and Career Services Fair. This event is held four times per academic year: twice in the fall semester and twice in the spring semester. This is a perfect time for undeclared students to meet with representatives from various departments on campus.
Known as "Wisconsin's Most Beautiful Campus"
220 student organizations to explore
Fall 2021 undergraduate enrollment of 9,377
Recognized as the best college in Wisconsin for LGBTQ+ students (bestcolleges.com)
A top-ranked comprehensive university in WI, MN and IA (Forbes America's Top Colleges for 2021)
What can I do after UWEC?
You will find your place here. While you discover what your passions are and where your career interests lie, you will build connections and relationships with your fellow Blugolds that will last a lifetime. And, if you work with an advisor each semester from the time you arrive at UW-Eau Claire through graduation, you will be able to finish most majors within four years.
An education from UWEC sets you up for success within a variety of fascinating careers. From health care to business to social media, Blugolds can be found in nearly any field of work you can think of. Once you find your path, the opportunities are yours for the taking.
Where are Blugold alumni now?
Analytical/microbiological specialist, MillerCoors, Wisconsin
Community manager, American Cancer Society, Wisconsin
Cartographer, Washington Department of Fish and Wildlife, Washington
Social media and communications coordinator, Harlaxton College, England
Health care administrator, Good Samaritan Hospital and Medical Center, Minnesota
Background investigator, CACI International Inc., Wisconsin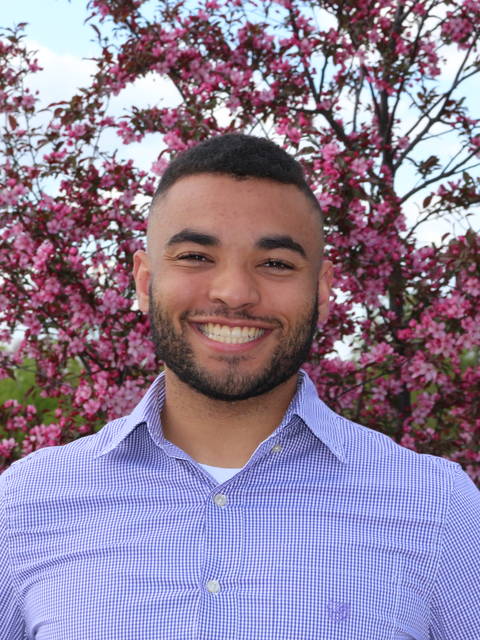 I came to college undecided, and as a first-generation college student, I had no idea what college was like or how to navigate it. Now, I present research and I'm looking at going to law school.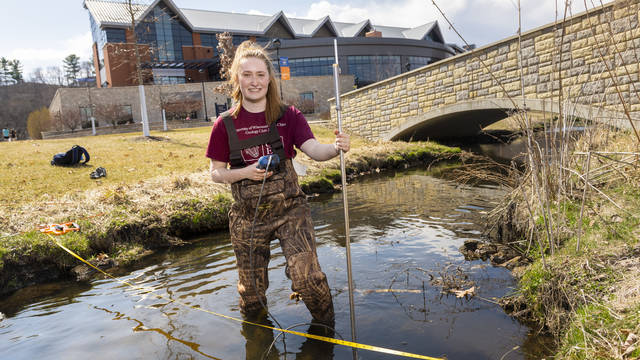 Most students take about 30 credits (15 credits per semester) in their first year. Courses include those that meet the university graduation and liberal education requirements and help you explore majors.
What classes do undecided students take?
University writing course
Mathematics course
Liberal education courses
Language course
Gen 250: Academic and Career Exploration (1-credit course)

This course will help you explore the options available to you in your education and career. It includes career development theory, interpretations of self-assessment instruments and occupational research techniques.
Learn more in the undergraduate UWEC course catalog.
Related programs at UW-Eau Claire
Popular programs at UWEC include: