Explore the public health bachelor's degree program at UW-Eau Claire
The University of Wisconsin-Eau Claire's public health degree is an excellent major for those curious about health on a global scale and eager to help others.
Rooted in experiential learning, the major's rigorous, interdisciplinary curriculum covers a variety of important topics, giving you the freedom to pursue multiple passions. Designed to pair well with an additional major, such as mathematics, sociology or communications, you have the opportunity to create the diverse resume that employers seek. Dive into social movements, epidemiology, geography, sociology, communications, health policy and management and so much more. Small class sizes allow for a more personalized, cohort-style education.
Students in the major are regularly encouraged to question, discover and explore. Opportunities to travel and study abroad will further build your awareness of the world around you. And unique research projects, internships and community-engaged service will enhance your problem-solving, analytical and leadership skills. At the end of their program, students will complete a capstone experience, such as an internship, research or public health education and outreach campaigns, giving them real-world experiences before going on to graduate school or into the workplace.
Supported by expert faculty and peers as passionate as you are, you'll quickly find the many incredible learning opportunities that await you at UW-Eau Claire. Individuals who believe in the power of community health and desire access to healthcare for all are needed now more than ever.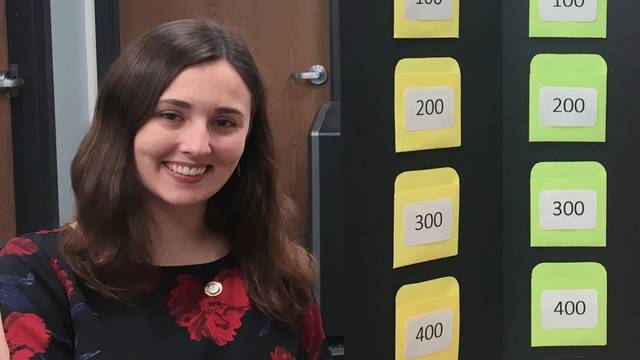 Why public health at UW-Eau Claire?
Real-world learning. We believe that in order to get the most out of your education, you need to have practical experiences outside of the classroom. Many students take their studies to the field through immersion programs, study abroad or the National Student Exchange program — opportunities we proudly offer to all students.
Engaged faculty. All public health courses are taught by expert faculty who make you and your success their top priority. Here, you won't just be a number. Faculty will know you by name and do all they can to support you in earning your degree.
Personalized education. A wide variety of electives allow you to focus your degree on the subjects that interest you most, with curriculum that is designed with your future career in mind. Employers in the public health industry seek out multitalented, broadly educated students, just like the graduates of our program.
Opportunities to make a difference. Course projects and assignments will push you to think critically, step outside your comfort zone and change the world for the better. Student-faculty research opportunities are readily available to students, each with the goal of making a positive impact on society.
Excellent career preparation. Through group discussions, presentations and field trips, you'll learn how to approach public health issues through the broad lens of social, economic, cultural, health and environmental conditions. You'll also understand the various policies at play at the local, state, national and global level.
Public health program details
Program length: four years
Offered: in person
Campus: Eau Claire
This major requires a minor or certificate.
This program is also available as a minor.
Students majoring in this program may choose either a Bachelor of Arts (BA) or Bachelor of Science (BS) degree.
Student organizations
Student National Environmental Health Association
The Conservationists
Women and Gender Minorities in STEM
What can I do with a public health degree from UWEC?
Earning a public health degree from UW-Eau Claire empowers you to take on many different career paths, and pairing the major with another program can help align your interests with your future goals. Work in fields like maternal and child health, behavioral health, research, health communication and so much more. Graduates leave with the knowledge and skills necessary to develop interventions that preserve and promote health and well-being, as well as extensive preparation for graduate school.
Your degree will be in high demand, too. Employment prospects for public health majors are promising, with the Wisconsin Department of Workforce Development projecting growth rates in occupations for public health graduates to range from 9.4% to 40.4% between 2014 and 2024.
Public health careers
Epidemiologist
Community health worker
Prevention specialist
Healthcare social worker
Environmental specialist
Health education
Biostatisticians
Maternal and child care
State or federal environmentalist
I see public health as one of the most important aspects of our society. With my passion for helping people and for the environment, I feel a calling for public health.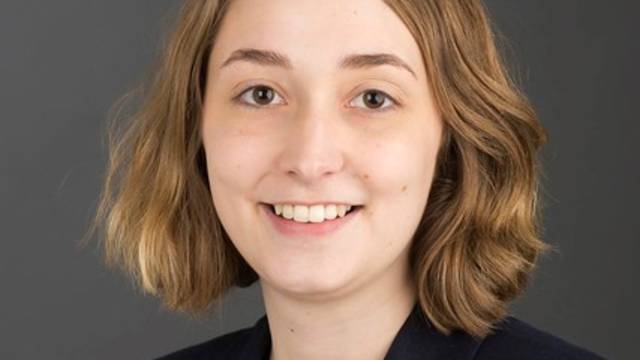 Public health bachelor's degree program curriculum
With a public health bachelor's degree from UW-Eau Claire, you'll gain insight into the world of human health and disease. Core courses in the major will focus on public health principles and practices, epidemiology, health policy and demography. The curriculum will prepare graduates for entry-level public health careers in the public, private and nonprofit sectors, as well as graduate-level study.
What classes do public health majors take?
Your classes may cover topics like:
Alcohol and other drug abuse
Human communication
Biostatistics
Health economics
Human anatomy and physiology
Principles of demography
U.S. health systems and policy
Learn more about the public health major in the UWEC course catalog.
Learn more about the public health minor in the UWEC course catalog.
Related programs at UW-Eau Claire
Thinking about a bachelor's degree in public health? Here are other programs you may be interested in exploring.