Explore the psychology bachelor's degree program at UW-Eau Claire
With a bachelor's degree in psychology from the University of Wisconsin-Eau Claire, you'll better understand the human experience and how you can use it to support others.
Rooted in experiential learning, our versatile degree allows you to choose a career path that best aligns with both your personal and professional goals. Classes focus on four core areas: biological, developmental, learning and cognition, and sociocultural. Multiple electives within those topics allow you to pursue specific interests and discover ways you can make a positive impact on others.
As the top master's-level university for undergraduate research, opportunities to collaborate with faculty on groundbreaking research projects are endless. Explore memory function and confidence, minority mental health or the impact of addictions. Innovative and state-of-the-art facilities — equipped with observation rooms and video equipment — allow you to take your learning and studies a step further.
No matter your path, UW-Eau Claire's psychology degree program will give you the guidance, tools and knowledge needed to choose your direction and help shape lives.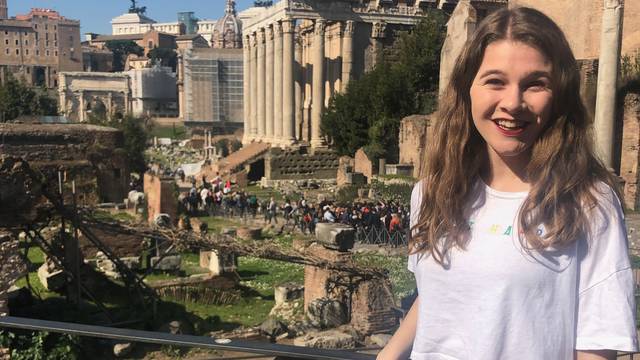 Why psychology at UW-Eau Claire?
Opportunities to take your studies to the field. At UW-Eau Claire, we believe that in order to get the most out of your education, you need to have real-life experiences outside of the classroom. Many psychology majors take research trips or study abroad. Explore places like Yosemite National Park, Guatemala, Germany, Thailand and Argentina.
Innovative facilities and leading-edge technology. Test your hypothesis in one of our top-notch facilities, including state-of-the-art laboratories, rooms equipped for group or individual experiments and behavior observation rooms with videotape equipment.
Supportive faculty and individualized learning. Courses are taught by passionate, enthusiastic professors who know and love their fields. Through creative projects and presentations, they go out of their way to immerse you in the diverse world of psychology. Small class sizes help you form meaningful relationships and gain an even more personalized education.
Access to engaging internships. Internships offer opportunities to apply the concepts you're learning in the classroom, and they can help you define the areas of psychology you're most interested in. Many psychology majors complete internships at the Children's Nature Academy, the Human Development Center or at one of UW-Eau Claire's many other community or campus partners.
Research collaboration and real-world experience. As a psychology major at UW-Eau Claire, you will find faculty who are excited to get you involved in their current research projects. You may help investigate how children with autism communicate or what motivates people. Some students choose to take their findings a step further by presenting their research at regional, national and international conferences, allowing for even more networking and learning opportunities.
Connection to local employers. Annual on-campus Career Conferences and a Non-Profit and Government Career Fair bring potential employers right to you. These events are excellent opportunities to network and submit your resume for current and future job openings.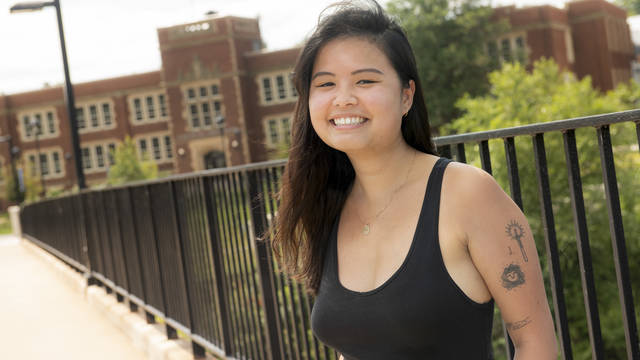 Psychology program details
Program length: four years
Offered: in person
Campus: Eau Claire
This major requires a minor or certificate.
This program is also available as a minor. 
Students majoring in this program may choose either a Bachelor of Arts (BA) or Bachelor of Science (BS) degree.
What can I do with a psychology degree from UWEC?
A psychology degree from UW-Eau Claire opens doors to career paths you may have never even thought of, like becoming a behavioral health advocate or research assistant. Many psychology students choose to continue their academic careers and earn a graduate degree so that they can work as a practicing psychologist. For those interested in becoming a school psychologist, UW-Eau Claire offers a school psychology - educational specialist degree.
Where are psychology alumni now?
Lecturer/Professor, The University of Queensland, Australia
Student support coordinator, Luck School District, Wisconsin
Research assistant, Bowling Green State University, Ohio
Mental health professional, Rogers Memorial Hospital, Minnesota
Psychology careers
Mental health professional
Career counseling professional
Cognitive-behavioral specialist
Clinical supervisor
Psychology teacher
Behavioral health advocate
I loved my time at UWEC. As a result of the quality education I received here as an undergrad, I chose to continue my education as a Blugold through the school psychology graduate program. Through undergraduate experiences and help from professors along the way, I've found my calling.
Psychology bachelor's degree program curriculum
Psychology majors will experience a rich, well-rounded liberal arts education, with classes and opportunities that go beyond what you might typically expect from a psychology program. You'll learn about a wide variety of subjects that interest you and have opportunities to further explore those you want to learn more about. Pair your major with a minor or certificate in another field that interests you for a pathway to even more careers.
What classes do psychology majors take?
Your classes may cover topics like:
Behavioral and clinical neuroscience
Evolutionary psychology
Human development
Big issues in psychology
Behavior modification
Psychology of adolescence
Social psychology
Black psychology
Learn more about the psychology major in the UWEC course catalog.
Learn more about the psychology minor in the UWEC course catalog.
Related programs at UW-Eau Claire
Thinking about a bachelor's degree in psychology? Here are a few other programs you may be interested in exploring.