Explore the behavior analysis bachelor's degree program at UW-Eau Claire
Learn to understand and change human behavior with a bachelor's degree in behavior analysis from the University of Wisconsin-Eau Claire.
In a program rarely offered to undergraduate students, you will learn how to work with typically developing children and people diagnosed with autism and developmental disabilities. Classes include topics in behavioral principles, behavioral interventions and the experimental analysis of behavior.
At UW-Eau Claire, you'll have countless opportunities to explore and build your resume. Participate in faculty-led research in well-equipped labs, studying topics like animal behavior, the verbal behavior of children with autism, and large-scale behavioral changes within society. Behavior analysis majors participate in an internship in our Campus Autism Program and Child Academic Preparation clinic, providing services to children from the community. Study abroad and immersion programs will give you the chance to see the world and learn about a variety of cultures and lifestyles, and their effects on human behavior.
After completing our program's comprehensive and progressive curriculum, you will be well prepared to begin a career in applied behavior analysis or attend graduate school.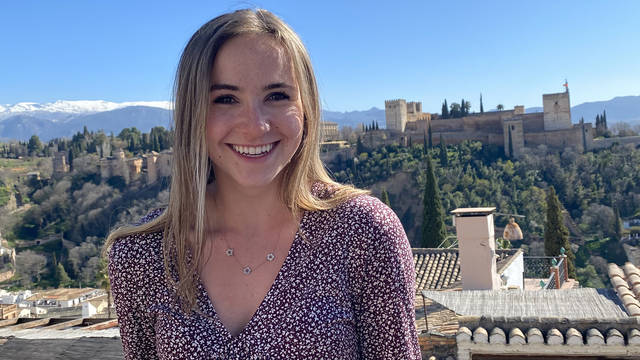 Why behavior analysis at UW-Eau Claire?
Engaged faculty who will know you by name. Courses are taught by passionate, enthusiastic professors who know and love their fields. Utilize them to get the most out of your education, whether it's through research collaborations, career advice or a letter of recommendation.
Innovative facilities and leading-edge technology. Conduct research in one of our top-notch facilities, including state-of-the-art laboratories, rooms equipped for group or individual experiments and behavior observation rooms with videotape equipment.
Opportunities to take your studies to the field. At UW-Eau Claire, we believe that in order to get the most out of your education, you need to have real-life experiences outside of the classroom. Many behavior analysis majors take research trips or study abroad. Explore topics like cultural identity in Louisiana, social and environmental justice in Guatemala and women's lives and experiences in Nicaragua.
Research collaboration and real-world experience. As a behavior analysis major at UW-Eau Claire, you will find faculty who are excited to get you involved in current research projects. You may help investigate how children with autism communicate, what motivates people or the mental and physical impacts of addiction. Some students choose to take their findings a step further by presenting their research at regional, national and international conferences.
Connection to local employers. Annual on-campus Career Conferences and a Non-Profit and Government Career Fair bring potential employers right to you. These events are excellent opportunities to network and submit your resume for current and future job openings.
Behavior analysis program details
Program length: four years
Offered: in person
Campus: Eau Claire
This major requires a minor or certificate.
Students majoring in this program may choose either a Bachelor of Arts (BA) or Bachelor of Science (BS) degree.
What can I do with a behavior analysis degree from UWEC?
Earning a behavior analysis degree from UW-Eau Claire empowers you to take on many different career paths. Graduates leave with the knowledge and skills necessary to become a behavioral services provider and make a positive impact in the community.
Behavior analysis careers
Licensed behavior technician (LBT)
Animal trainer
Board certified behavior analyst
Speech-language pathologist
School counselor
Special Education Teacher
I came to UWEC to learn to help people. After taking an intro course to the behavior analysis program, I knew this was right for me. UW-Eau Claire helped me find a field where I can incorporate my love of research with my passion for helping people.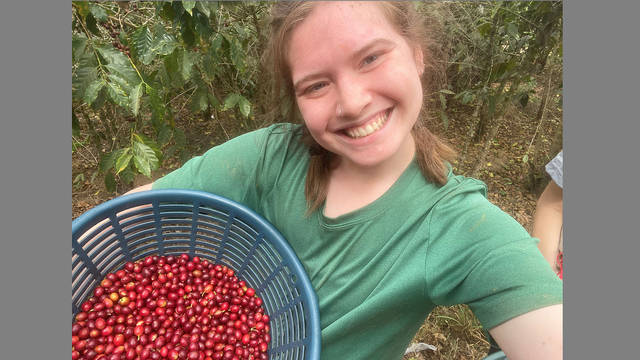 Behavior analysis bachelor's degree program curriculum
As part of your coursework, you will complete an internship in behavior analysis. Previous students have interned both on and off campus in areas like the Campus Autism Program, Counseling Services, the Center for Awareness of Sexual Assault (CASA), halfway houses and crisis-intervention services.
What classes do behavior analysis majors take?
Your classes may cover topics like:
Behavior analysis and therapy
Psychopharmacology
Psychology
Experimental analysis of behavior
Elementary statistics
Learn more about the behavior analysis major in the UWEC course catalog.
Related programs at UW-Eau Claire
Thinking about a bachelor's degree in behavior analysis? Here are other programs you may be interested in exploring.