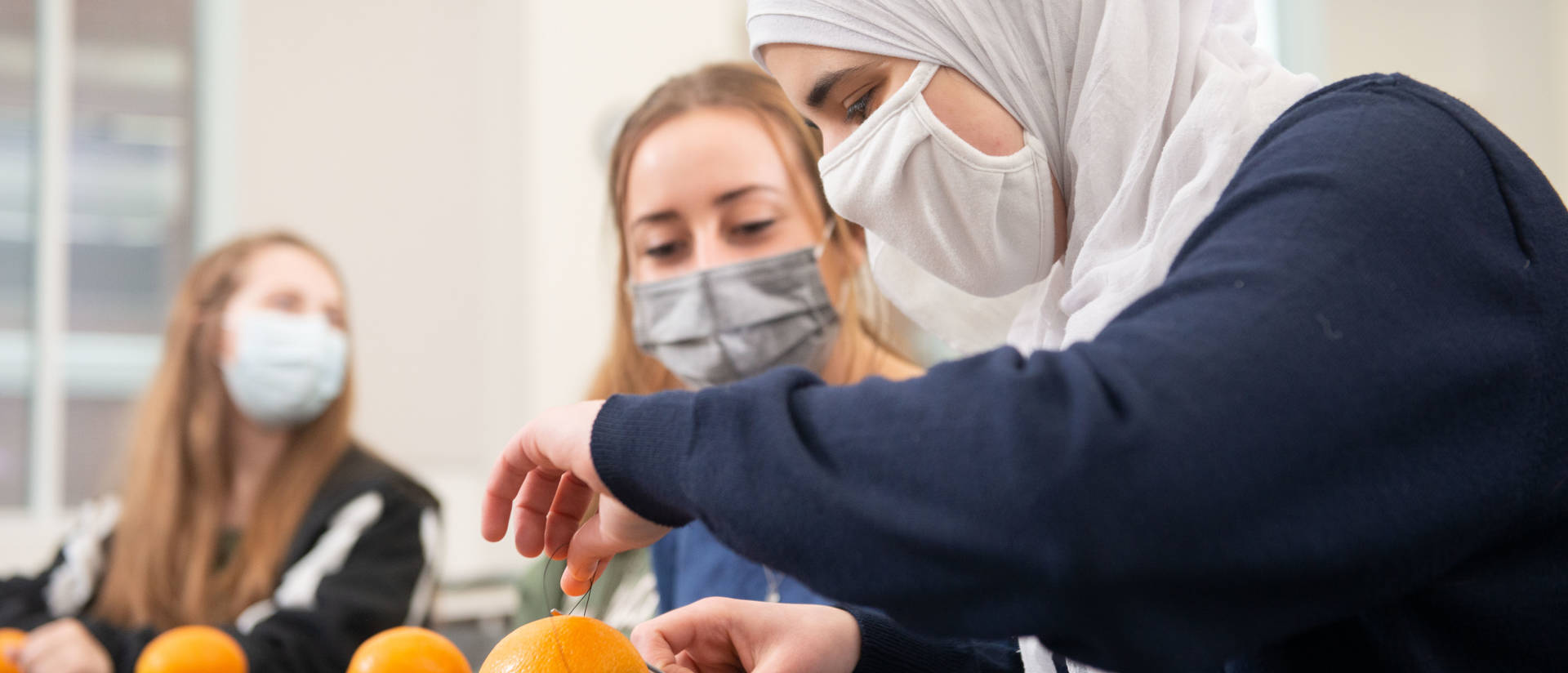 Explore pre-physician assistant studies at UW-Eau Claire
Physician assistants are important members of a professional health care team that work to keep individuals, families and communities healthy. At the University of Wisconsin-Eau Claire, our pre-physician assistant curriculum provides a pathway to graduate school for students interested in a career as a physician assistant (PA).
PAs are licensed to practice under the supervision of a physician (MD or DO) and state law determines the scope of their practice. In general, they take medical histories, examine and treat patients, order and interpret laboratory tests and X-rays, make diagnoses, prescribe medications, administer treatments, assist in surgery, and counsel and educate patients.
Pre-physician assistant studies is not a major at UW-Eau Claire, but rather a declaration of your intention to continue your education and become a PA. No specific undergraduate major is required to become a PA, but certain courses, skills and experiences are favored — especially when applying for graduate school. For example, health professional schools often require a high GPA, a competitive Graduate Record Examination (GRE) score, letters of recommendation and a completed Central Application Service for Physician Assistants (CASPA) application.
All PA graduate programs also require applicants to obtain experience in healthcare, with some programs requiring 500-3,000+ hours of experience. As a pre-PA student, you may choose to pursue hours working as a certified nursing assistant (CNA), emergency medical technician (EMT), lab assistant/phlebotomist, Peace Corps volunteer, medical assistant, surgical tech and more. Or learn directly from experts in the field via internships, research projects or job shadowing. These opportunities are readily available to you, thanks to our strong relationships with area healthcare organizations, including Mayo Clinic Health System.
At UWEC, you'll be met with support, guidance and encouragement as you start your journey towards becoming a medical professional. Our challenging curriculum, exceptional advisors and direct access to experiential learning opportunities work together to set you apart when applying for graduate school and help shape you into a competent and compassionate physician assistant.
Valuable partnerships
Eau Claire has several major medical facilities in the region that provide state-of-the-art health care as well as opportunities for pre-physician assistant students to volunteer, observe and intern. UWEC specifically has strong ties to Mayo Clinic Health System through a research collaboration, as well as Marshfield Clinic and Sacred Heart Hospital.
Why be pre-physician assistant at UW-Eau Claire?
Relevant student organizations. On-campus student organizations — like the Pre-Professional Health Club — connect students like you who are also interested in becoming a physician assistant. These extracurriculars are an excellent way to learn from guest speakers, engage in volunteer work and tour graduate programs in the region.
Innovative facilities. UW-Eau Claire is one of only a few schools of its size with a career center dedicated to supporting pre-physician assistant students. The William J. and Marian A. Klish Health Careers Center offers one-on-one advising, opportunities to meet with professional school admissions representatives, connections to health-related clinical research, and volunteer opportunities and workshops designed to build effective tools for career development and competitive applications.
Incredible scholarship opportunities. Students pursuing pre-med at UWEC are invited to apply for the Blugold Biomedical Innovator Program, a scholarship program aimed at preparing the next generation of scientists, innovators, healthcare providers and leaders. This unique program awards ten students with a $32,000 scholarship, one-on-one mentorship, and direct involvement in a research project beginning their first semester at UWEC. Scholarship recipients will also have access to exclusive Mayo internships and job shadow programs.
Excellent preparation. The university's success rate at preparing students who gain admission to professional schools is outstanding. Previous students have gone on to attend the University of Wisconsin-Madison, Marquette University, Carroll University, Augsburg College, St. Catherine University and Des Moines University.
Research opportunities. As the top master's-level university for undergraduate research, opportunities to explore and discover are endless. Many of our students work directly with faculty and local professionals on groundbreaking research projects, driving innovation and making real improvements to the world around us. Pre-PA students may also choose to take their research experience a step further by presenting their findings at both regional and national conferences.
Pre-physician assistant program details
Offered: in person
Campus: Eau Claire
Students are able to choose a major and/or minor that best aligns with their career goals.
UWEC student organizations related to pre-physician assistant
Pre-Professional Health Club
Biology Club
American Chemical Society-Student Affiliate (ACS-SA)
Women and Gender Minorities in STEM
What's next after completing the pre-physician assistant program?
After earning your undergraduate degree from UWEC, your next step towards becoming a physician assistant is enrolling in an accredited PA program and earning your master's degree. There are currently 159 accredited PA programs in the United States. Most PA programs are approximately 27 months long and include classroom instruction and more than 2,000 hours of clinical rotations. Your rotations could be in the areas of family medicine, pediatrics, general surgery, psychiatry, emergency medicine, obstetrics and gynecology, internal medicine and more.
Once you have graduated from an accredited PA program, you will be eligible to take the Physician Assistant National Certifying Exam (PANCE). Passing the PANCE is required of all practicing physician assistants.
What will I do as a physician assistant?
Physician assistants are health professionals who provide direct patient care by delivering a broad range of medical and surgical services. Working with patients of all ages, they make diagnoses, develop treatment plants, order and interpret lab tests, prescribe medications and conduct minor procedures. PAs work in a variety of healthcare settings, including physicians' offices, hospitals, nursing homes and outpatient clinics alongside a team of physicians, surgeons and other healthcare workers.
Physician assistants are in high demand. In fact, the U.S. Bureau of Labor Statistics predicts that the employment of physician assistants will grow 31 percent from 2020 to 2030, which is much faster than the average for all occupations.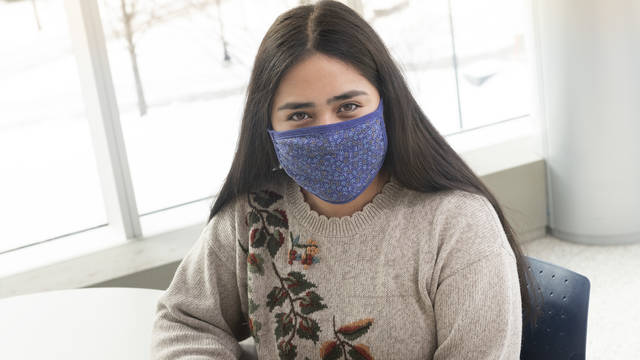 Pre-physician assistant curriculum
As a pre-PA student, your curriculum can be customized to fit the admission requirement needs of your chosen master's program. Because the specific requirements of professional schools vary considerably, students should obtain current academic catalogs from the schools in which they are interested so that the undergraduate experience can be planned accordingly. Pre-physician assistant advisors are available to you during your time at UWEC to help you plan out your semesters.
No matter your major, you will be prepared to take the Graduate Record Exam, which is required for admission to most graduate-level physical therapy programs. The exam consists of three sections: Verbal Reasoning, Quantitative Reasoning and Analytical Writing. It is often taken in the spring semester or summer following your junior year.
What classes do pre-physician assistant students take?
Students interested in becoming a PA may focus on these topics during their undergraduate career:
Statistics
Organic and inorganic chemistry
Biochemistry
Biology
Human anatomy and physiology
Microbiology
Psychology
Human development
Ethics of healthcare
Genetics
Medical terminology
Learn more about pre-physician assistant studies in the UWEC course catalog.
Related programs at UW-Eau Claire
Programs that would best support a career as a PA include: