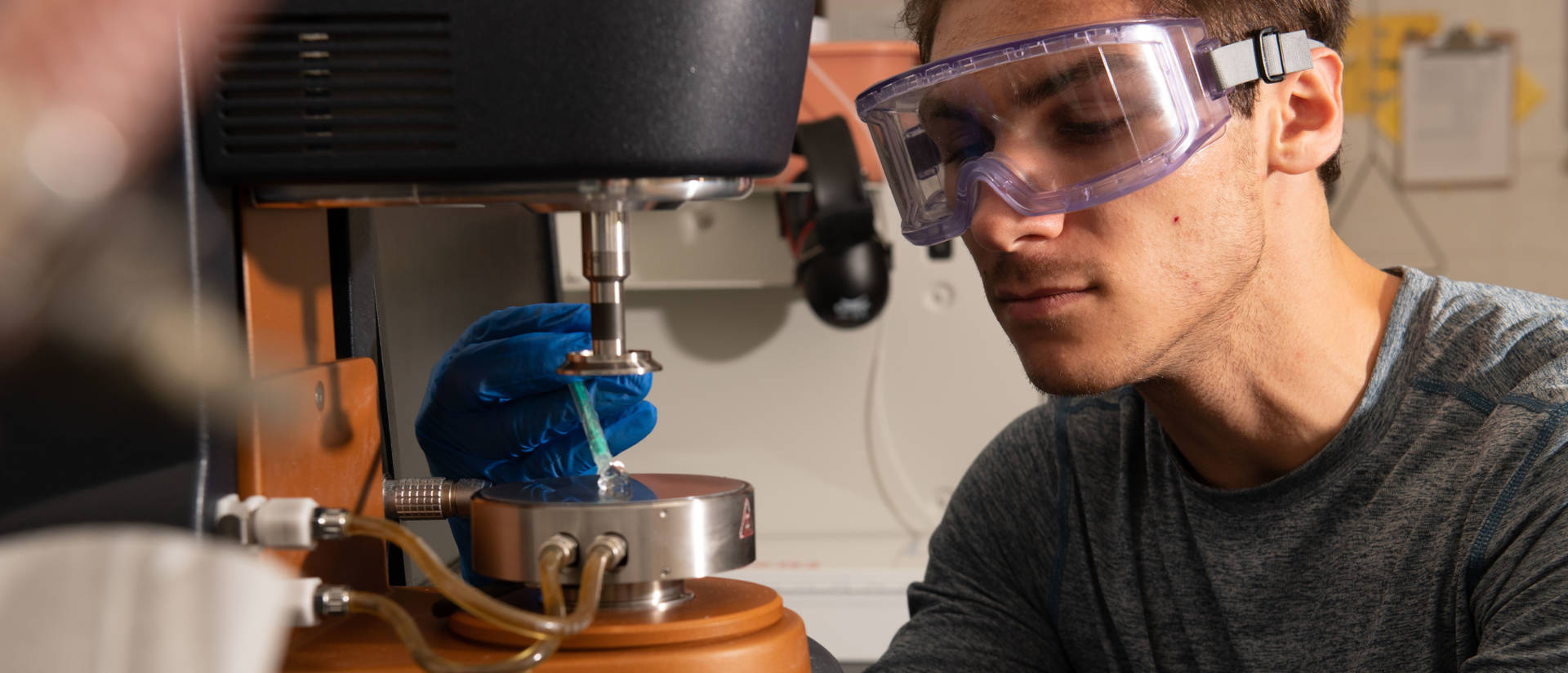 Explore the materials science bachelor's degree program at UW-Eau Claire
Discover how new and existing materials can solve modern-day challenges with a materials science bachelor's degree from the University of Wisconsin-Eau Claire. Courses rooted in STEM and scientific principles offer small class sizes, one-on-one time with faculty and real-world, experiential learning.
Using chemistry and physics, you'll distinguish how properties of materials depend on chemical bonding while learning critical-thinking skills that will enhance your lab work. Unique projects and research opportunities give you the freedom to explore areas that interest you, like nanomaterials, polymers, metals and ceramics. And the ability to work with sophisticated research instruments — normally reserved for graduate students at other universities — is made possible thanks to our exceptional Materials Science and Engineering Center.
Through a strong curriculum that emphasizes communication, analytical skills and intuitive problem-solving, you'll gain the know-how and experience that employers look for while working alongside students and faculty who are just as curious and passionate as you.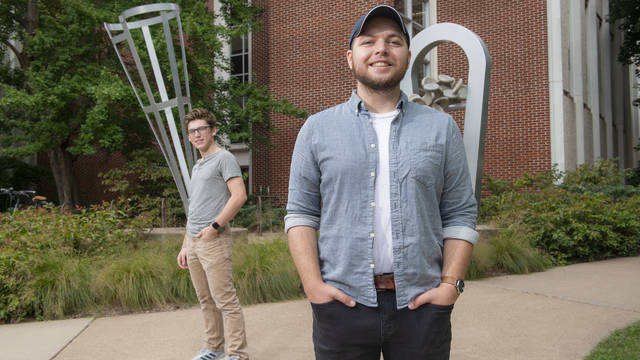 Why materials science at UW-Eau Claire?
Access to high-caliber tools and instruments right away. At UW-Eau Claire, you'll learn how to use real-world tools and instruments as early as your first year. Our state-of-the-art facilities include equipment for imaging, elemental and chemical analysis, processing, prototyping and more.
Opportunities to participate in undergraduate research. Work alongside exceptional faculty scholars on ground-breaking research projects. In addition to being able to explore the various areas of STEM and material science, you'll gain important research skills and contribute to the world of science in a meaningful and lasting way.
The Materials Science and Engineering Center. Here you'll find an unrivaled collection of materials science instrumentation. Connecting faculty researchers and local companies, the center puts knowledge to practical use by solving area businesses' current materials issues and helping you obtain the necessary skills to launch into a successful career.
Connection to local employers. Meeting potential employers and gaining a better understanding of the different types of jobs available to you is a critical component of the materials science program. To help you explore career paths and meet future employers, we host an annual, on-campus Science and Engineering Career Fair. This event is an excellent opportunity to make connections and submit your resume for current or future internships and job openings.
Materials science program details
Program length: four years
Offered: in person
Campus: Eau Claire
This major does not require a minor.
This program is also available as a certificate. 
Students majoring in this program may choose either a Bachelor of Arts (BA) or Bachelor of Science (BS) degree.
Student organizations
Materials Research Society
Women and Gender Minorities in STEM
Society of Physics Students
Sigma Pi Sigma
What can I do with a materials science degree from UWEC?
UW-Eau Claire's materials science bachelor's degree will prepare you to tackle real-world problems — both inside and outside a lab setting. Graduates find themselves ready for a variety of career paths and opportunities, including graduate school.
Where are materials science alumni now?
Quality engineer, Hutchinson Technology Inc., Wisconsin
Process engineer, Kohler Co., Wisconsin
Professor, Kirkwood Community College, Iowa
Product development engineer, RTP Plastics Co., Minnesota
Materials engineering doctorate student, Purdue University, Indiana
Materials science careers
Research and development
Quality assurance
Design and manufacturing
Forensic science
Technical journalism
Production management
Technical sales and marketing
Math, science, physics and biology all intrigue me, and I didn't want to choose just one thing to do going into college. Materials science is a great choice because it encourages students to explore all sectors of STEM and to understand how they are all interconnected.
Materials science bachelor's degree program curriculum
While at UW-Eau Claire, you'll experience an innovative, well-rounded education, with classes and opportunities that are bound to quench your thirst for discovery. The chance to use cutting-edge technology begins as soon as you step on campus. You'll learn about a wide variety of subjects that interest you and have opportunities to further explore those you want to learn more about.
What classes do materials science majors take?
Your classes may cover topics like:
Electrical, optical and magnetic properties of materials
Engineering statistics
Materials characterization
Nanomaterials
Microelectronic materials processing
Physics
Thermodynamics of materials
Learn more about the comprehensive materials science major in the UWEC course catalog.
Learn more about the materials science certificate in the UWEC course catalog.
Related programs at UW-Eau Claire
Thinking about a bachelor's degree in materials science? Here are other programs you may be interested in exploring.