Explore the liberal studies bachelor's degree program at UW-Eau Claire
Design your own major with the University of Wisconsin-Eau Claire liberal studies bachelor's degree. This interdisciplinary offering allows you to select classes based on your own interests and scholarly objectives and provides an opportunity to study a greater breadth of topics than what is possible when majoring in a specific disciplinary area. The program is an excellent choice for students who have an exact career or professional goal in mind, have multiple academic interests, are transferring to UWEC or are nontraditional.
As a liberal studies major, you'll choose your courses based on a primary academic theme as well as three interdisciplinary areas of concentration, with courses that explore the primary theme. This structure allows you to connect several areas of academic interest that are not located in any single discipline or major, providing you with a truly specific and customized degree.
Professional development and career preparation are critical focuses of this major. A semester-long capstone course related to the theme of the major will give you the chance to participate in student-faculty collaborative research and further examine topics that interest you. You'll also have opportunities to intern with local and national organizations, helping you to gain a better understanding of what it's like to use your degree in the real world.
Our liberal studies students have created some pretty incredible degrees. From studying global sustainability to social entrepreneurship to childhood development, creative productions, health, and organizational development and strategic planning — Blugolds are taking their passions and finding ways to make the world a better, brighter place. Are you ready to join them?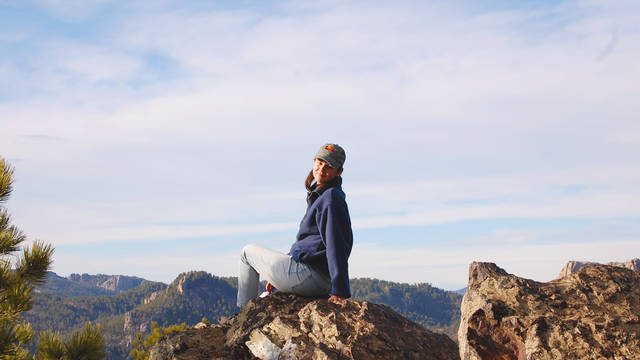 Why liberal studies at UW-Eau Claire?
Personalized curriculum. Classes taken throughout the liberal studies major are chosen by you. Many Blugolds create their majors with a specific master's program or profession in mind. And with curriculum designed to align with your interests and goals, a liberal studies degree can be as distinctive as you need or want it to be.
Support from faculty advisors. While defining and planning your liberal studies major, you'll receive guidance and support from exceptional faculty advisors. Working together, you'll make sure to select the most impactful courses while ensuring you meet the graduation requirements of the major.
Diverse, multidisciplinary classrooms. Liberal studies majors have the unique opportunity to benefit from coursework and learning opportunities from multiple departments across the university. Surrounded by professors and students from a variety of backgrounds and disciplines, you'll explore new perspectives, interests and ways of thinking — all while building an educational experience that is highly relevant to your professional and personal goals.
Research opportunities. Dig deeper into your passion by researching unexplored topics. Through the liberal studies capstone course, you'll have the opportunity to conduct research that directly applies to your designed major. Previous students have studied topics like the value of introducing computer science at the elementary level, the application and effects of art therapy for dementia patients, and the relationship between urban green-space access and health.
Experiential learning. From participating in an internship with a performance-rights organization in Los Angeles to attending a major international film festival in San Francisco during an immersion experience to studying abroad in London, opportunities to take your education to the next level are endless.
Connection to local employers. Annual on-campus Career Conferences and a Client Communication and Management Career Fair bring potential employers right to you. These events are excellent opportunities to network and submit your resume for current and future job openings.
Program length: four years
Offered: in person
Campus: Eau Claire
This major does not require a minor.
Students majoring in this program will earn a Bachelor of Liberal Studies (BLS) degree.
What can I do with a liberal studies degree from UWEC?
There are no limits with a bachelor's degree in liberal studies. Having the flexibility to select courses that align with each of your goals will give you a competitive advantage in your strongest areas of interest. And since you designed your own major, your future is in your hands.
Where are liberal studies alumni now?
Program coordinator, Boys & Girls Club of the Greater Chippewa Valley
Assistant editor, The Post House
Media specialist, Champlain College
Senior business analyst, OptumHealth
Study abroad coordinator, University of Denver
Head instructor, National Cheerleader Association
An interdisciplinary degree tailored to your interests and career goals is tremendously valuable. My UWEC education has enabled me to develop multiple perspectives and synthesize new approaches for solving complicated problems.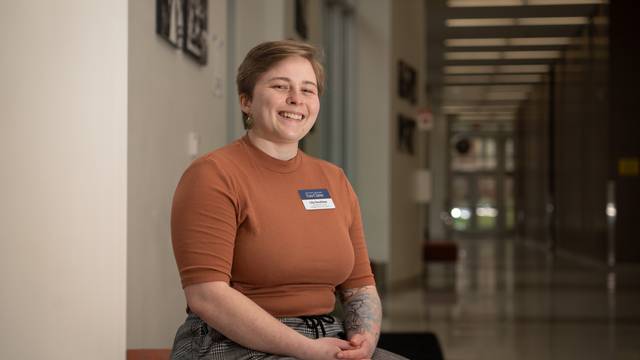 Liberal studies bachelor's degree program curriculum
Liberal studies courses emphasize open discussion and project-based learning and are taught in a seminar format. Coursework focuses on the theories of academic learning, cross-disciplinary connections, and professional and personal growth. A capstone course will round out your studies and allow you to develop and complete a unique, high-value project in your chosen area of concentration.
What classes do liberal studies majors take?
Although most of your courses are self-selected with advisor support, there are three courses that must be completed by all liberal studies majors. These include:
LS 201: Introductory to Liberal Studies Seminar
LS 301: Liberal Studies Research Seminar
LS 480: Liberal Studies Capstone Seminar
Additional classes taken throughout the liberal studies major must total 60 credits in order to meet graduation requirements.
Learn more about the comprehensive liberal studies major in the UWEC course catalog.
Related programs at UW-Eau Claire
Thinking about personalizing your studies? Here are other programs you may be interested in exploring.