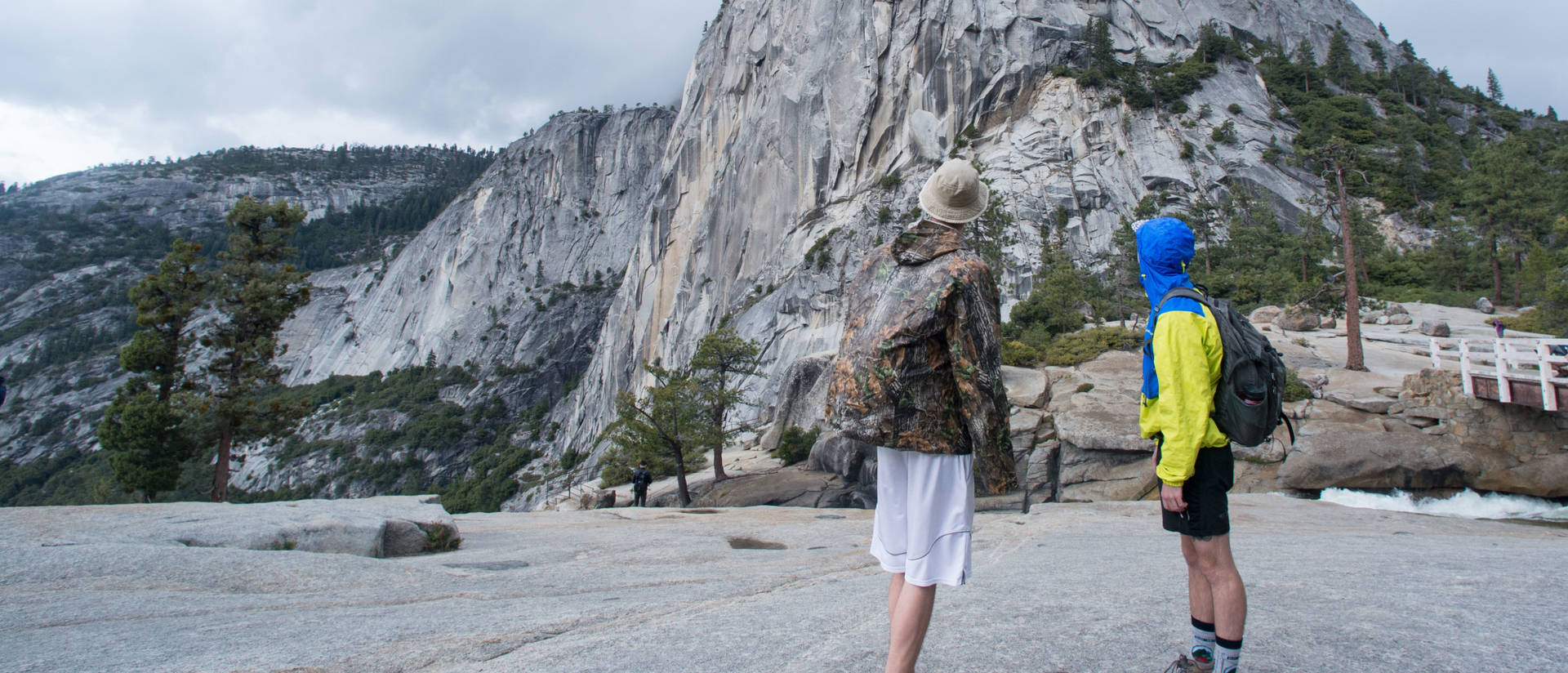 Explore the geography - environmental geography bachelor's degree program at UW-Eau Claire
Study the bond between humankind and nature with an environmental geography bachelor's degree from the University of Wisconsin-Eau Claire. Here you'll find yourself surrounded by highly motivated and enthusiastic people just like you: curious about the earth and how humans connect to it.
Environmental geography is meant to be experienced — and UW-Eau Claire's geography department helps you do just that. We offer students direct access to state-of-the-art technology typically not available to undergraduate students. You'll also learn from engaged faculty, who know you by name and are excited to mentor you.
Through field experience, internships and collaborative research, your skillset and resume will grow quickly. And faculty-led immersion experiences, our National Student Exchange program and study abroad opportunities offer life-changing, experiential learning. Previous students have traveled to places like the Sierra Nevada Mountains, Ecuador, Hawaii and Turkey — exploring new environments, cultures and ways of living.
No matter your passion, UW-Eau Claire will provide you with the tools, knowledge and resources needed to choose your direction and make an immediate, positive impact in today's world.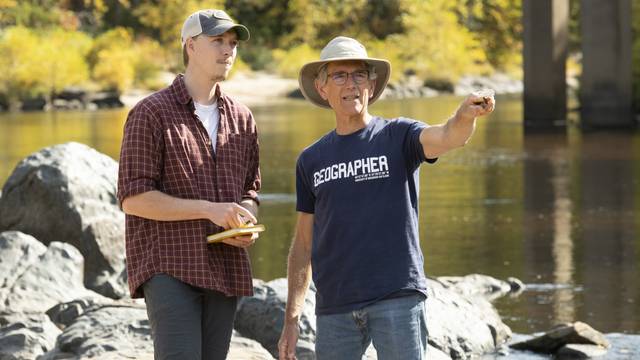 Why geography - environmental geography at UW-Eau Claire?
Inspirational world travels. Whether it's two weeks in Scotland researching modern tourism practices or a semester in France studying the impact of World Wars on soil, immersion and study abroad programs give you the opportunity to explore the world and all it has to offer.
Unique and insightful internships. The extensive education you receive at UWEC makes you a great candidate for exciting and career-building internships — some of which lead to full-time jobs. Environmental geography students have worked across the globe, with both nonprofits and large corporations, developing maps and using the latest equipment to explore interesting landmarks.
Rare undergraduate experiences. At UW-Eau Claire, you have the chance to work with the same technology professionals use out in the field today. You will learn how to operate equipment like unmanned aerial systems (UAS), global positioning system (GPS) and ground-penetrating radar (GPR). It's experiences like these that set you apart from other candidates when applying for jobs.
Unparalleled research opportunities. Our geography department offers you the chance to contribute to the field of geography in meaningful and lasting ways. Alongside faculty, you'll have opportunities to participate in groundbreaking research, bringing your findings back to labs equipped with top-notch tools and industry-standard software. Many students go on to present their discoveries at both regional and national competitions.
Geography scholarship access. First-year students interested in majoring in geography are eligible to apply for the George Simpson Incoming Student Scholarship. Six scholarships ranging from $1,000 up to $1,500 are awarded each year, and there is potential for recipients to receive an additional second-year scholarship if all academic requirements are met.
Geography - environmental geography program details
Program length: four years
Offered: in person
Campus: Eau Claire
This major does not require a minor.
Students majoring in this program may choose either a Bachelor of Arts (BA) or Bachelor of Science (BS) degree.
Student organizations
Geography and Anthropology Club
Gamma Theta Upsilon
What can I do with a geography - environmental geography degree from UWEC?
UW-Eau Claire environmental geography alumni have gone on to work for organizations like the DNR, Conservation Minnesota and American Conservation Experience, holding a variety of positions, including trail managers and runoff specialists. By applying the knowledge, skills and experiences gained through their well-rounded liberal arts education, they are able to find a career that both interests and inspires them.
Where are environmental geography alumni now?
Environmental enforcement specialist, Wisconsin DNR, Wisconsin
Environmental health coordinator, Chippewa County, Wisconsin
Biological science technician, U.S. Fish and Wildlife Service, Minnesota
Environmental health safety specialist, Pace Analytical, Minnesota
Water resources graduate scientist, SCH Civil Engineering, Minnesota
Cartographer, Washington Department of Fish and Wildlife, Washington
Senior environmental analyst, Cadmus Group, Massachusetts
GIS specialist, Bureau of Land Management, Arizona
Environmental geography careers
GIS specialist
Hydrologist
Environmental hazards specialist
Environmental impact assessment specialist
Environmental health analyst
Natural resources manager
Conservation planner
Outdoor recreation planner
The geography department's view that students are future colleagues provides a healthy and strong network of peers, which, combined with their drive to incorporate all of their students into real research, provides for a life-shaping experience.
Geography - environmental geography bachelor's degree program curriculum
Our geography - environmental geography major gives you the ability to understand connections between humankind and nature. Through coursework, field seminars and field trips, you'll explore a variety of topics including history, social issues, culture, race, gender, tourism and technologies.
What classes do geography - environmental geography majors take?
Your classes may cover topics like:
Climatology
Conservation of the environment
Geography of food
Geospatial field methods
International environmental problems and policy
Weather and society
Watershed analysis
Tourism geographies
Learn more about the comprehensive geography - environmental geography major in the UWEC course catalog.
Related programs at UW-Eau Claire
Thinking about a bachelor's degree in environmental geography? Here are other programs you might be interested in exploring.