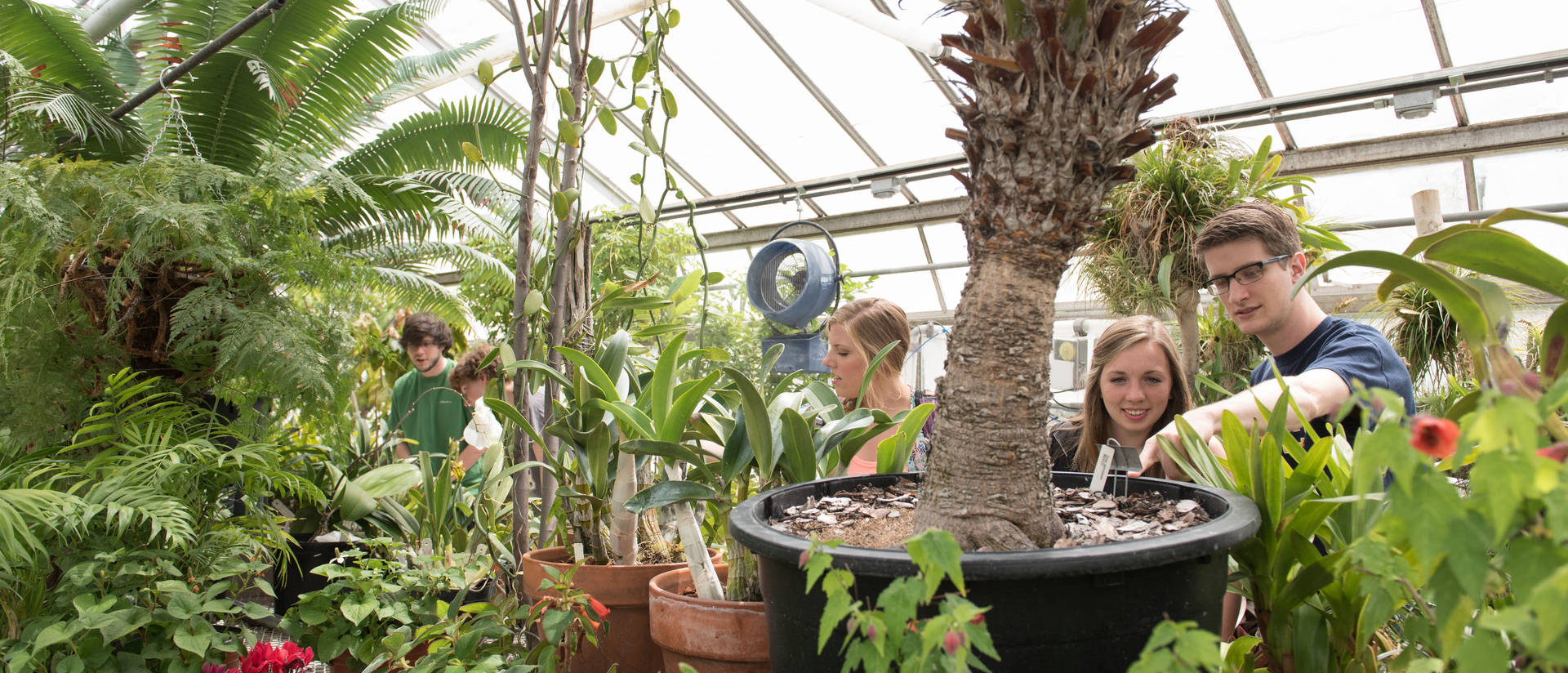 Explore the biology – ecology and environmental biology emphasis bachelor's degree program at UW-Eau Claire
The University of Wisconsin-Eau Claire's biology – ecology and environmental biology emphasis bachelor's degree is an excellent major for those curious about nature, passionate about doing science in the great outdoors and eager to make the world a better place.
Through lab work, field experience and real-world projects, you'll explore new places, pursue novel ideas and solve global environmental problems. Access to an on-campus greenhouse, as well as Eau Claire's abundance of lakes, streams, forests and wildlife areas, offers new perspectives and ways of learning.
Research and exploring the unknown is highly encouraged in this program. Opportunities to collaborate with faculty and partnerships with major organizations give you the power and freedom to discover the next big thing.
You'll also make a difference. Your knowledge of environmental science can be applied to important societal concerns in the management of wildlife and fisheries, protection and restoration of habitats, environmental law and policy and environmental education. Whether you're preparing for a career in education, research, consulting or natural resource management, you'll gain the knowledge, skills and experience needed to succeed.
Why biology - ecology and environmental biology emphasis at UW-Eau Claire?
State-of-the-art facilities. As a UW-Eau Claire ecology and environmental biology major, you'll be able to work in spaces that inspire you. Our on-campus greenhouse — exclusively reserved for biology majors — provides a space for you to grow your own plants and conduct research. We're also just a quick walk away from Putnam Park State Natural Area.
Exceptional collections. Explore hundreds of thousands of specimens right on campus. UW-Eau Claire is home to extensive collections of amphibians, reptiles, fish, insects, invertebrates, mammals and birds as well as saltwater aquaria and a herbarium.
Research collaboration and real-world experience. Limitless research opportunities await you at UW-Eau Claire. The biology department's faculty-student research program has given students the opportunity to work on projects across the state, the country and internationally. Many biology students have then used their research to conduct independent studies, co-author publications and present results at professional scientific meetings.
Supportive faculty and individualized learning. Courses are taught by passionate, enthusiastic professors who know and love their fields. Through creative projects and local field trips, they go out of their way to immerse you in the diverse world of ecology and environmental biology. Small class sizes help you form relationships and gain an even more personalized education.
Fascinating curriculum and learning opportunities. Explore unique and interesting topics like animal behavior, Wisconsin wildlife, eDNA, wildflowers, GIS and more. You'll also have opportunities to study abroad, participate in national student exchanges and secure an internship. Field course experiences may take you to places like Belize, Costa Rica, the Rocky Mountains, the Great Lakes or the Bahamas.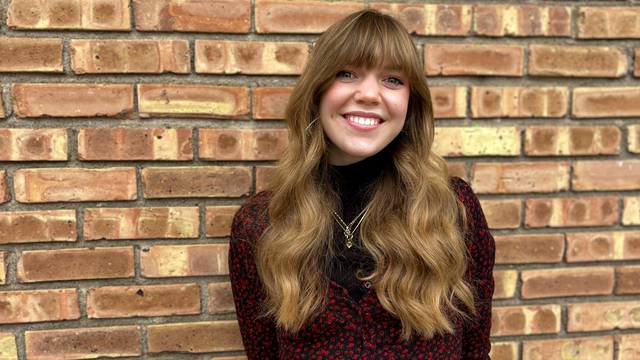 Biology - ecology and environmental biology emphasis program details
Program length: four years
Offered: in person
Campus: Eau Claire
This major does not require a minor.
Students majoring in this program may choose either a Bachelor of Arts (BA) or Bachelor of Science (BS) degree.
Student organizations
Biology Club
Conservationists
Molecular Movement
Pre-Professional Health Club
Reef Team
Tri Beta Society
What can I do with a biology - ecology and environmental biology emphasis degree from UWEC?
Many UW-Eau Claire alumni are out in the field on a daily basis exploring and discovering the unknown.
Where are biology - ecology and environmental biology emphasis alumni now?
Natural resources educator, Willow River State Park, Wisconsin
Planner, Wisconsin Department of Natural Resources, Wisconsin
Regional plant biologist, Minnesota Department of Natural Resources, Minnesota
Endangered wildlife biologist, US Fish and Wildlife Service, Minnesota
Owner, Endangered Resources, LLC, Wisconsin
Ecology and environmental biology careers
Environmental consultant
Research scientist and assistants
Park naturalist
Restoration ecologist
Natural resource manager
Field technician
Wildlife or fish biologist
University professor
UW-Eau Claire has brought me valuable, hands-on experience and knowledge to set me up for success in my career field. I studied abroad in Scotland and traveled all around Europe. I worked with cockroaches, butterflies, sharks, stingrays and a variety of Wisconsin vegetation. I did all of this while meeting some of the most amazing people along the way.
Biology - ecology and environmental biology emphasis bachelor's degree program curriculum
The bachelor's degree program in ecology and environmental biology provides engaging, field-oriented learning that will provide you with the quantitative and qualitative skills necessary for scientific inquiry, conservation and ecological application. Our goal is to foster your curiosity and set you up with the knowledge necessary to find a career you will love.
What classes do biology - ecology and environmental biology emphasis majors take?
Your classes may cover topics like:
Biostatistics
Conservation biology
Entomology
Environmental biology and conservation
Evolution
Global environmental change
Urban and regional planning
Learn more about the comprehensive biology - ecology and environmental biology emphasis major in the UWEC course catalog.
Related programs at UW-Eau Claire
Thinking about a bachelor's degree in biology? Here are other programs you may be interested in exploring.