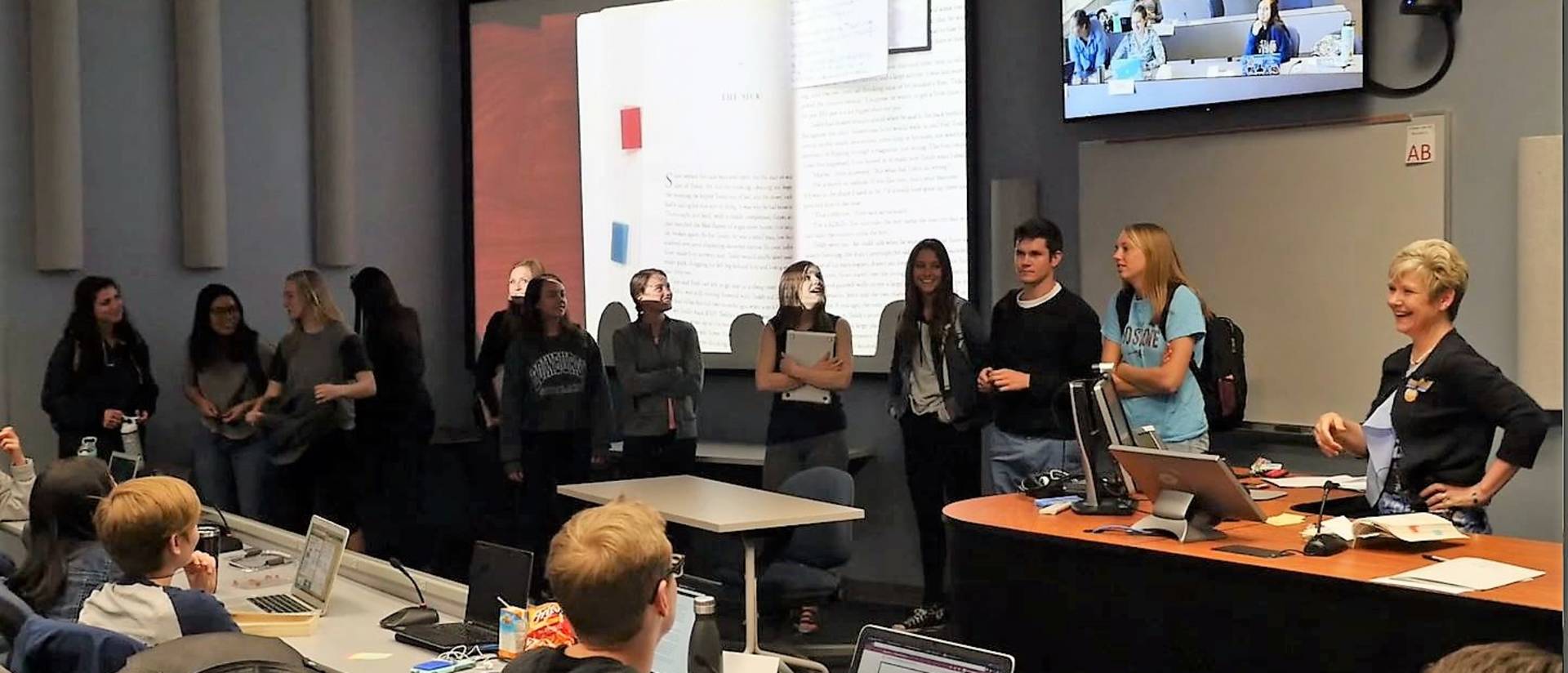 Nursing Majors and Graduate Programs
Becoming a nurse is hard work. We won't sugar-coat it. The courses are tough, the faculty push you to expand your thinking, and the real-life situations can be heartbreaking. However, you know that it's all worth it when you're able to help someone overcome health issues or save a life. Through our academic programs and the expertise of our faculty, we're here to educate you to be a leader in your field and give you the experience you need to be ready for your next step after graduation.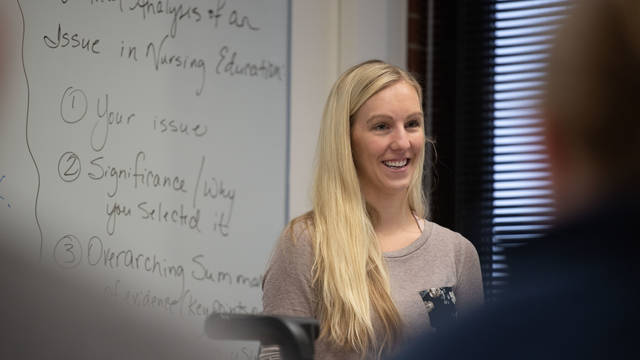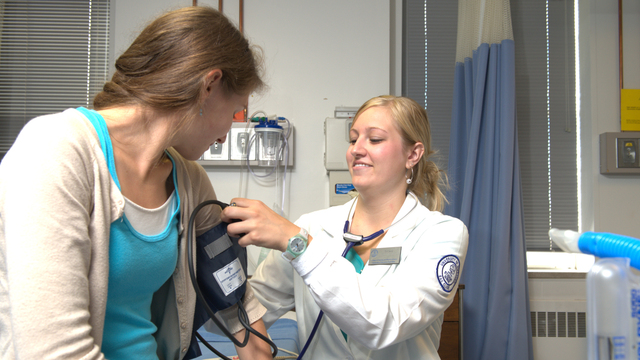 Options for pursuing your BSN
Did you know that you can get the respected UW-Eau Claire nursing degree at two different locations? The College of Nursing and Health Sciences at UWEC has teamed up with Marshfield Clinic Health System to offer our Traditional BSN Program at a satellite location in Marshfield, Wisconsin.
The UWEC nursing program deepened my passion for nursing more than I ever thought possible. It prepared me to approach my current practice as a registered nurse holistically with a focus on the patient above all else. This program inspired me to consistently strive to be the best I can be. I have such trust and loyalty in the UWEC College of Nursing and Health Sciences, that I chose to continue my education here in the Doctorate of Nursing Practice Program.