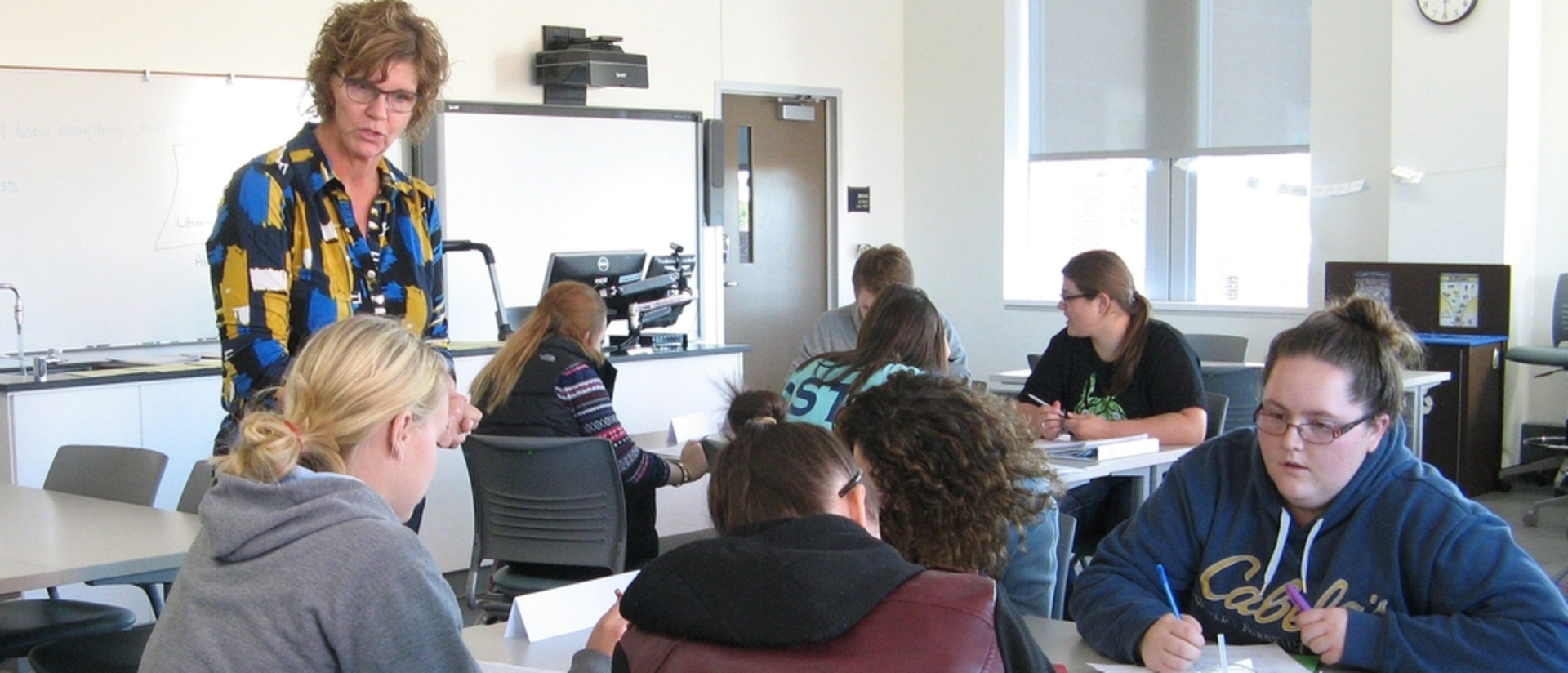 Ready for a life changing leap?
Making the decision to serve children, families and your community by becoming an inclusive educator is life-changing. The payback that our alumni experience while positively impacting the lives of students can't really be put into words. Those driven to serve in this way will understand — there's just nothing quite like it.
The roots of this university are based in teacher education, and the special education program is accordingly challenging and competitive. In order to be able to create a generation of the most skilled teachers, our students and faculty set a high bar, but you can do it! Below you will find the requirements for admission to the special education program, along with links to the advising staff. Because the degree plan is fairly intricate and follows a prescribed sequence, you'll develop a strong bond with your faculty advisor, who helps you navigate all stages of the progression.

But let's not get ahead of ourselves. First, let's get you into the program.
Admission as a major or minor
Applications will be accepted in the special education department twice a year, with deadlines of March 1 and October 1. A recommendation for admission to the program will be made by a faculty review committee.

Approval for admission to major and minor programs (referred to as Gate 1) will be determined by competitive rankings and objective criteria. Students who are denied admission may request a meeting with the faculty review committee chairperson. Students can discuss their reason for denial and can find out how to make their application stronger if they wish to apply again and may resubmit an application the following semester.
Prerequisites for admission
sophomore status
minimum total GPA of 2.5
met the University Writing Requirement (complete Writing 114, 116, 118 or 120 or the equivalent earning a C or better)
met the University Mathematics Requirement (complete an approved university-level mathematics course) with a grade of C or above
completed an introductory education course with a field placement (eg SEIP 208 or equivalent) with a grade of C or better
For application materials and suggestions for best presentation, see Blugold Insider for forms and further information.
Again, this Gate 1 process and the two subsequent gates for progression in the program can be daunting, and we encourage you to connect early and often with an academic advisor.