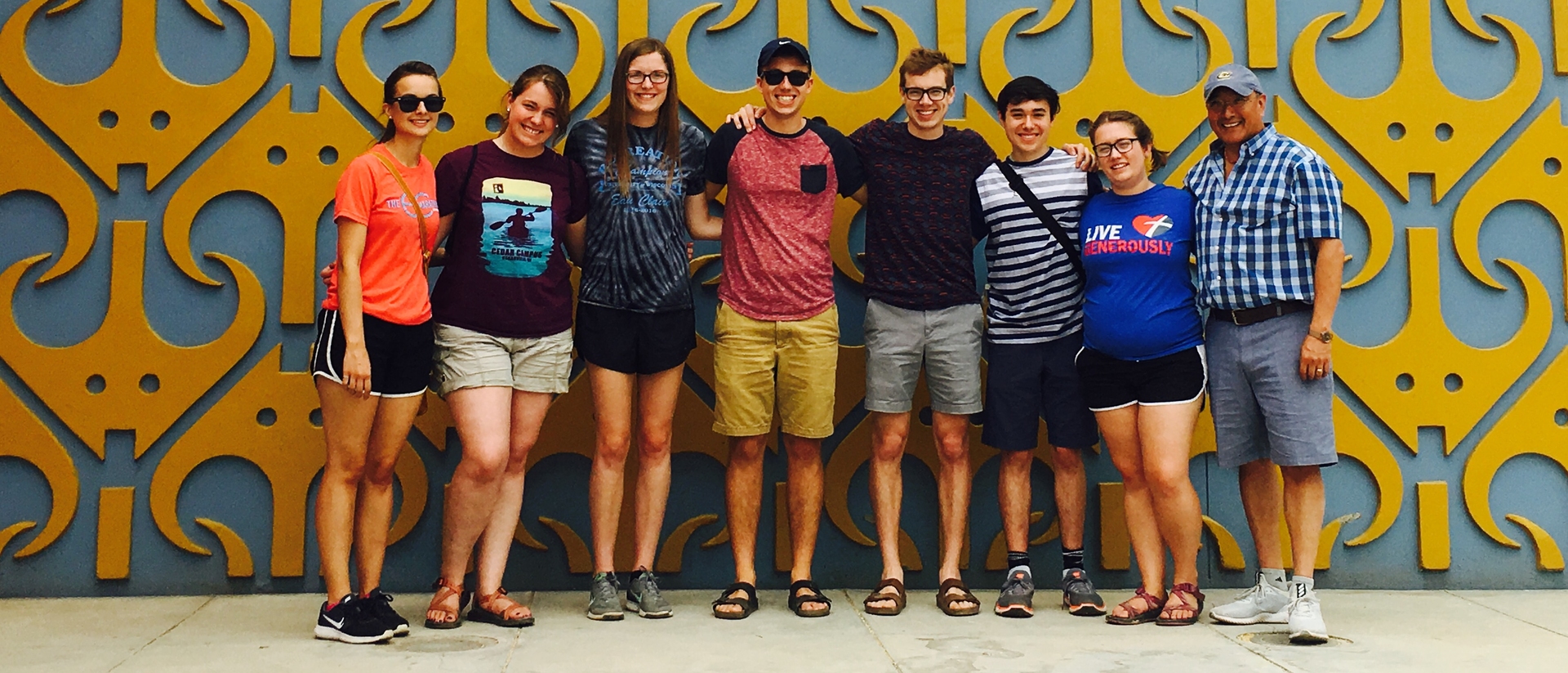 Teaching around the world
The common thread across different cultures around the world is education. Passing on knowledge to the next generation is an important and revered duty. Start on an adventure that will lead to the discovery of how these different societies educate their youth. Your journey will stimulate personal growth and give you a whole new perspective on how educators reach their students. So pack your bags, bring an open mind and go create memories and relationships that will last a lifetime.
Due to the typical progression through the education for equity and justice department, please plan on studying abroad or participating in National Student Exchange (NSE) your first or second academic year.
Places to go, people to meet
Education for equity and justice offers education–specific study abroad programs. During these experiences you will be immersed in local schools and communities and visit breathtaking locales. Being able to develop teaching techniques in another country is a once–in–a–lifetime experience you won't want to miss.
UW–Eau Claire offers many study abroad programs which are available through the Center for International Education.
Explore nationally
National Student Exchange (NSE) provides students the opportunity to study for a semester at a different university while still paying UWEC tuition. UW–Eau Claire is one of 200 participating universities and with various sites in 49 states you can find the one that fits you best.