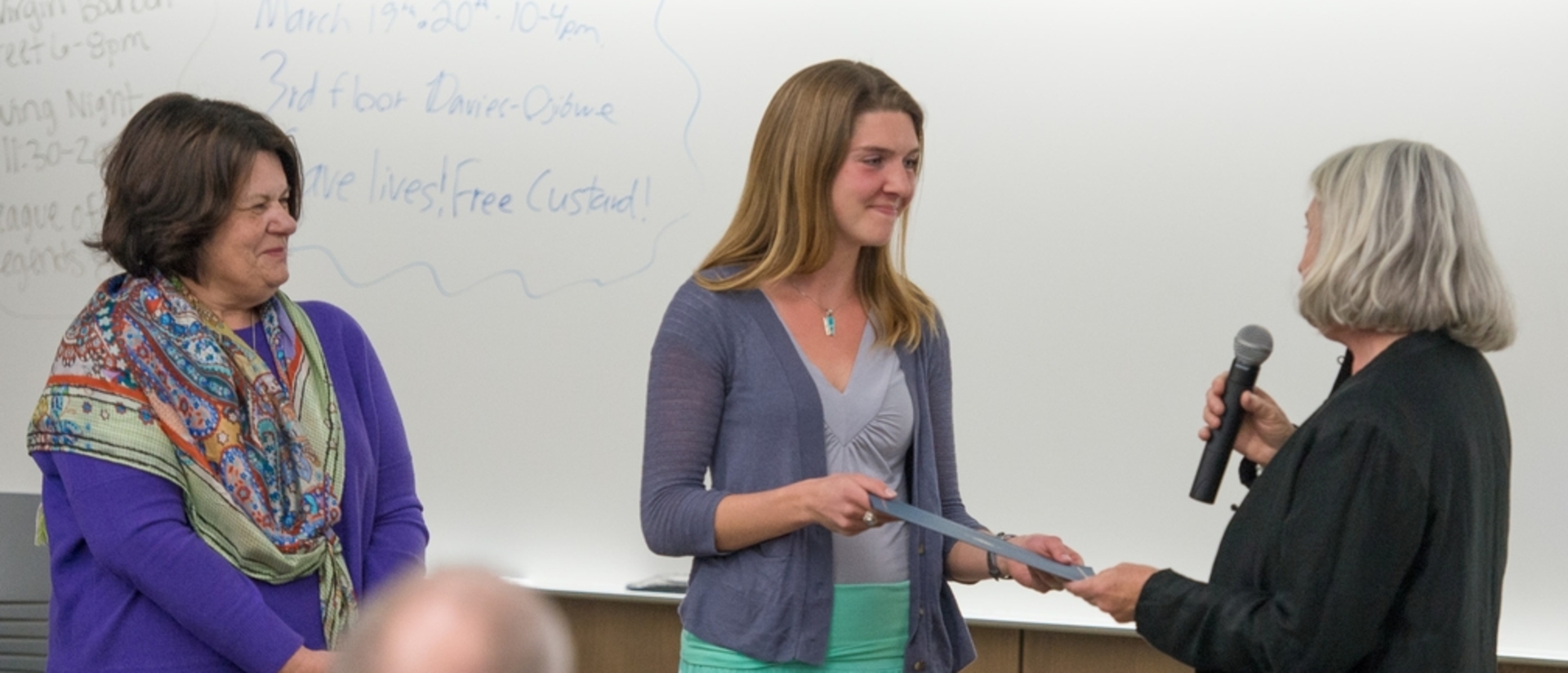 Paying for college can be intimidating but we're here to help you out! Education Studies has more than 40 scholarships available and the UW–Eau Claire Foundation provides over a million dollars each year in student support. Start applying and find out how much you can earn. Listed below are just some of the education scholarships available.
Teacher Education scholarships
Ruth Baker
Bertelson Education Fund
Marian Boatman
Eleanor Eddis & Theodore R. Fults Memorial
Charlotte L Grinsel
Howard O. Johnson Secondary Education Scholarship
Arnold A. & Eleanor D. Lamberg Teacher Education Scholarship
Eugene and Frances Mc Phee
Amy and Murray Snodgrass
Jerry & Jean Strop Excellence in Teacher Education
Albert Rakstis
Marian Running Memorial
More to choose from
There are even more Education Studies scholarships to choose from than the ones listed above. We highly value our students and we want to help your dream come true.
UW–Eau Claire also offers scholarships that are not restricted to your major or minor. Scholarships are also available based on your interests, future career goals and much more. Take advantage of these opportunities provided by our generous alumni and donors through the UW–Eau Claire Foundation.