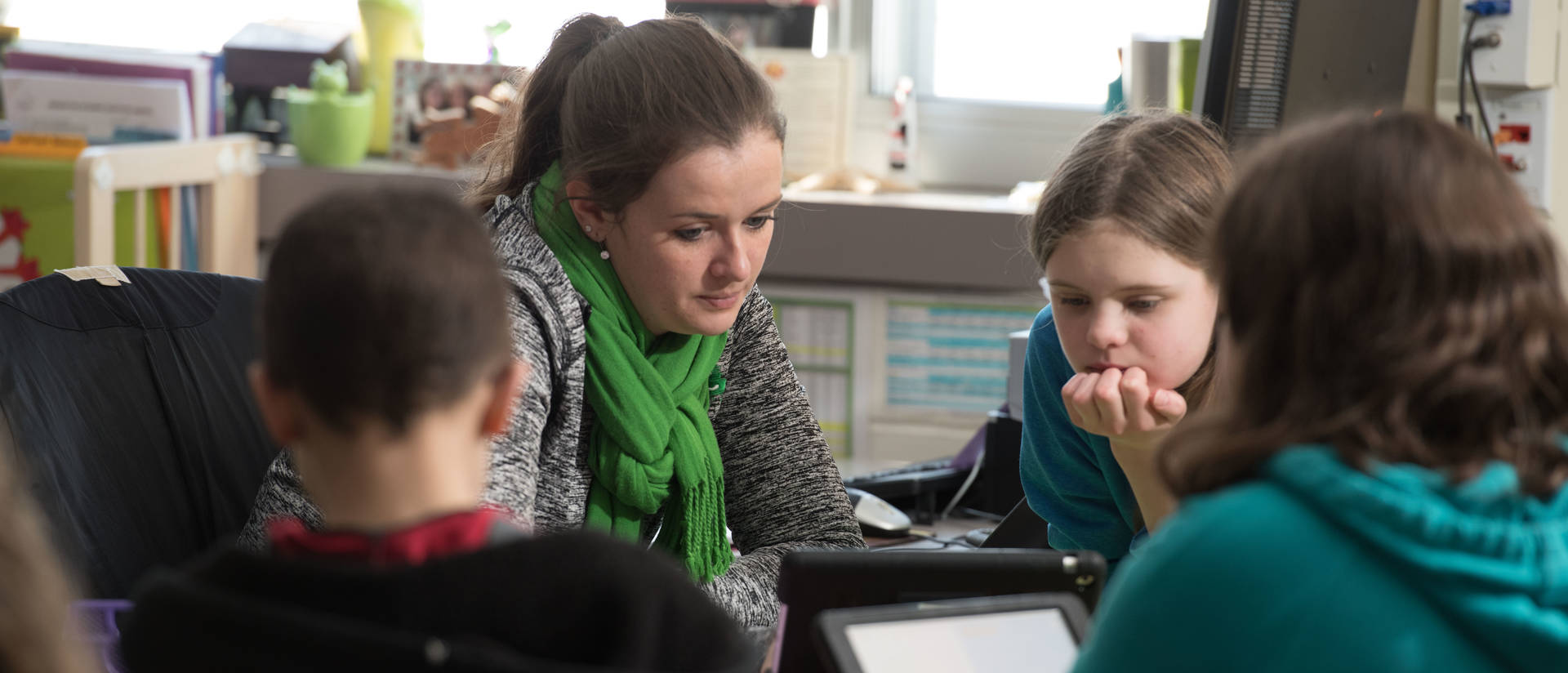 Crafting classroom leaders
The department of education for equity and justice at UW-Eau Claire gives you the knowledge, tools and skills needed to lead students and make a positive impact on their lives. Discover your own teaching style through learning contemporary lesson-planning and teaching techniques, firsthand experience in local K-12 schools and cultural immersion experiences. Prepare to join the ranks of Blugold teachers who lead their students towards a bright future.
Mission statement
The department of education for equity and justice prepares educators who implement anti-oppressive and culturally sustaining pedagogies. We facilitate the development of educators who advocate for justice in schools and communities.
What do you want to teach?
UWEC offers a variety of teaching majors and minors. Find the fields that interest you most and what grade levels most suit your skills. Experienced faculty in subject areas across the university ensure that you will be well versed in whatever subject you choose. They'll also show you how to make positive impacts on your students' lives through collaborative leadership, compassion and insight. Your experiences at UW-Eau Claire will prepare you well for a bright career in teaching.