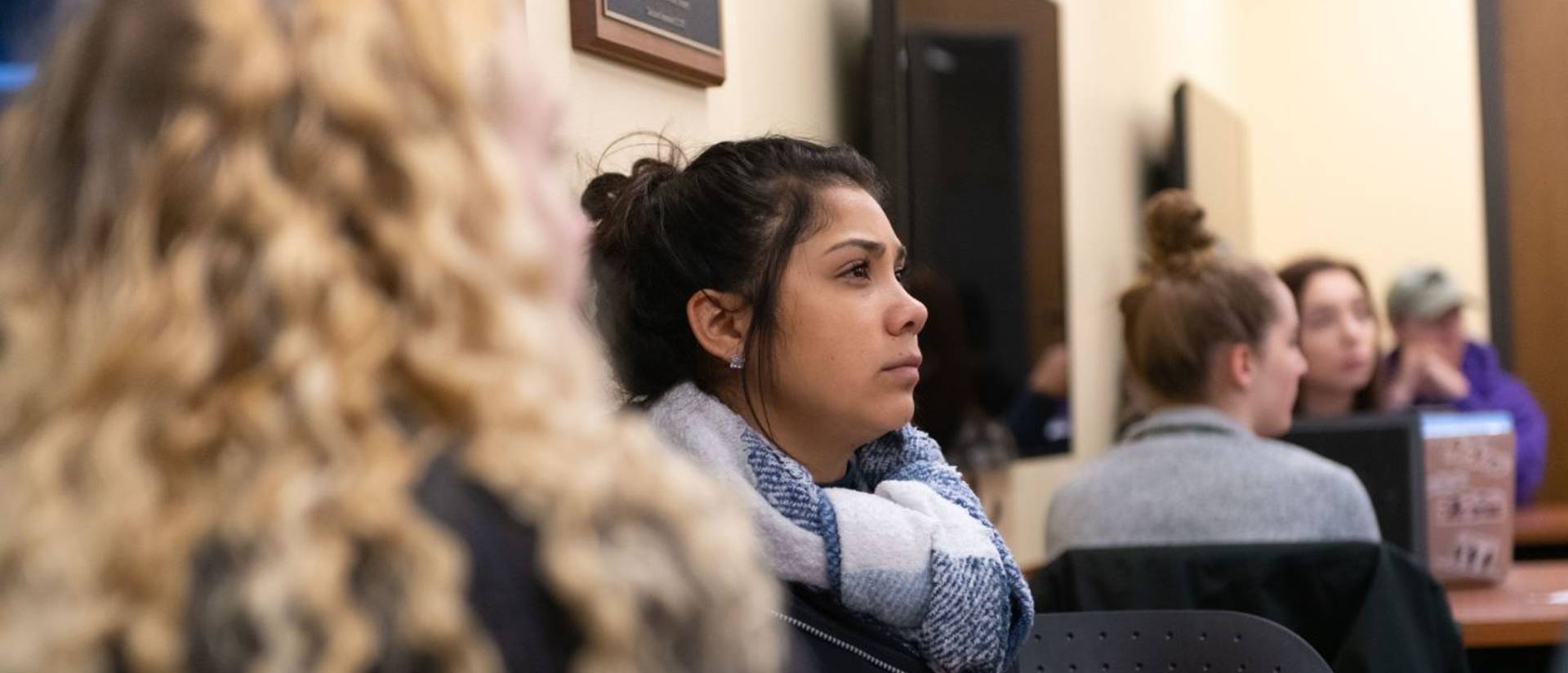 Whether you decide to pursue business administration, business communication, information systems or something else entirely, the College of Business has resources available to help you improve your skills.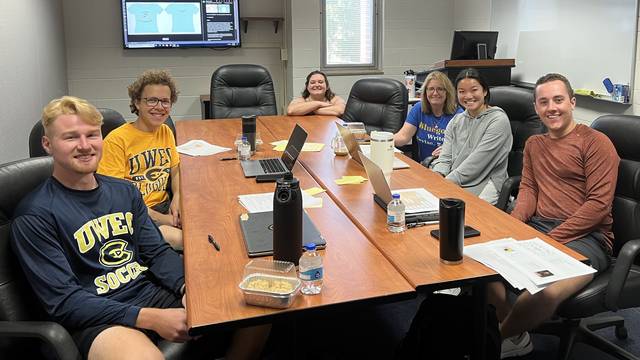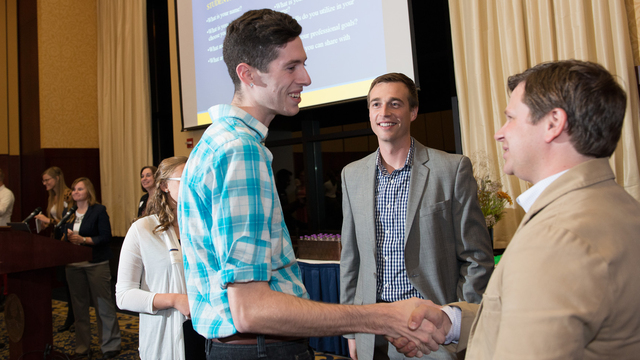 Additional opportunities for Business Blugolds
Scholarships
Take advantage of the scholarship opportunities open to business communication and information systems students. Plus, there are college-wide scholarships that are offered to students for being a part of the College of Business, so don't miss out on those either!
Learn more about UW-Eau Claire scholarships
Student Organizations
There is plenty of learning to do outside of the classroom and an outstanding way to do so is by joining a student organization. When you join a student organization you get to explore career opportunities, discuss industry trends and develop relationships with other students. Check out the many student organizations available to students in the College of Business.
Business Communication
Business Association of Multicultural Students
Collegiate DECA
Information Systems
Explore all business organizations
Study Abroad
Grab your laptop and luggage and get ready for an experience you'll never forget. UW-Eau Claire is known for its successful study abroad program, allowing students like you to learn all over the world. If you are interested in studying abroad, but you are worried it will delay your time to graduation, don't be. Many credits will transfer allowing you to stay on track for graduation. To find out more, talk to the Center for International Education on campus.
National Student Exchange (NSE)
Imagine waking up in December to go to class and instead of putting on your snow boots, you throw on sandals and a t-shirt. This could become a reality if you choose the right campus from a list of 200 in our National Student Exchange Program (NSE).
The NSE program is great for business students who want to take an interesting course that isn't offered by UW-Eau Claire or if you want to check out a city you might want to move to after college. And if that isn't enough to convince you, no matter what school you choose your tuition is the same as it is here!
View all 200 campuses and learn more about the National Student Exchange.