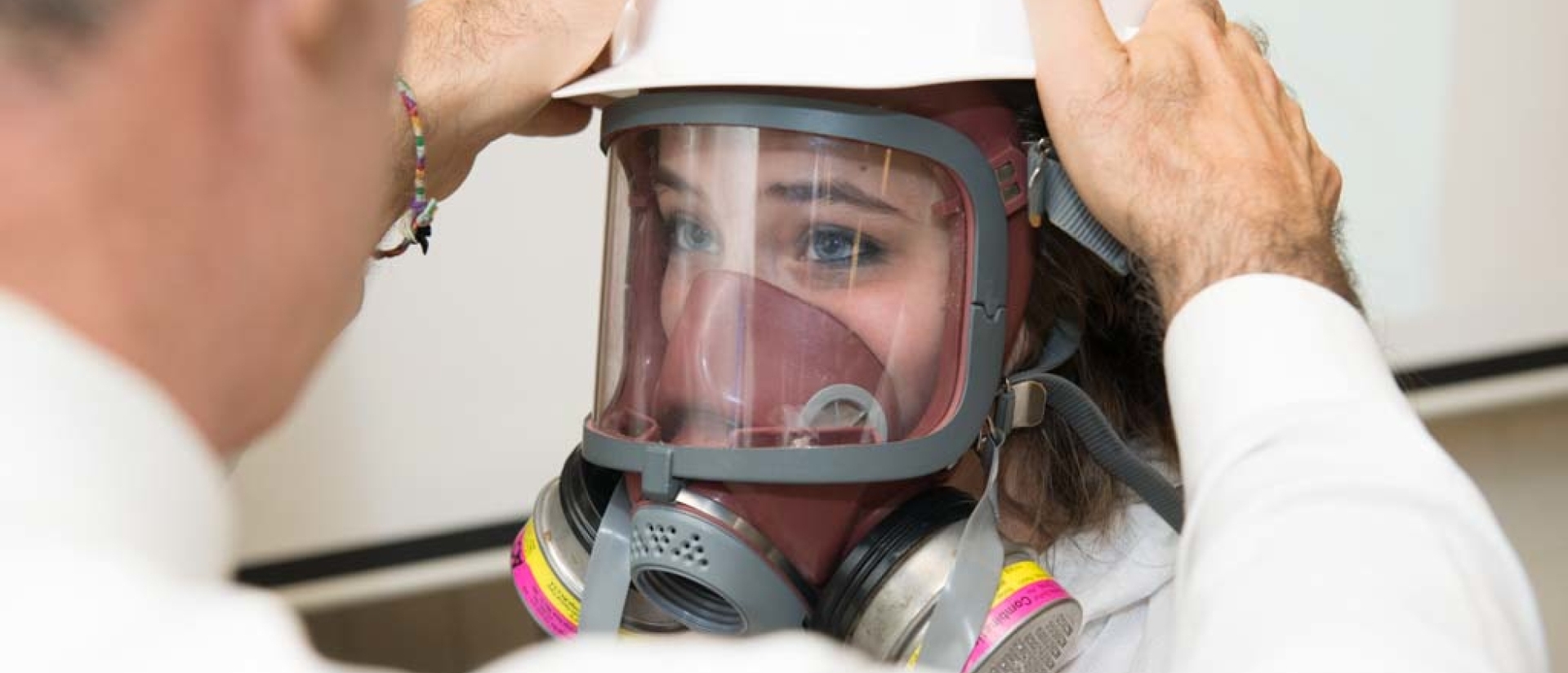 Find the internship that fits you
Every student in the public health and environmental studies department will complete at least one internship during their undergraduate studies. Those pursuing a minor in Environment, Society and Culture or in Environmental Studies have the option to complete an internship as part of there coursework. These internships are a great opportunity for you to gain real world experience and discover areas of interest.
Whether you are conducting environmental training activities, assisting with household hazardous waste removal, or collecting and evaluating water samples in pools – you are bound to have a unique learning experience. Discuss all internships opportunities available to you with a member of public health and environmental studies faculty.
Student-faculty research, small class sizes and the broad foundation in science that I've learned qualified me for a life-changing internship at the CDC's headquarters in Atlanta, GA.
Places our ENPH students have interned in the past
As an Environmental Public Health major you are required to participate in an internship as part of your coursework. The options for where you can intern are endless! We have had students do internships in all different areas of focus and all the way across the country and world! Ask our faculty about what options you have.
Environmental Health Program – Madison, WI
Marshfield Clinic – Eau Claire, WI
Wabasha County Environmental Services – Wabasha, MN
Minneapolis Public Service Center – Minneapolis, MN
Eau Claire City-County Health Dept – Eau Claire, WI
UW Madison Safety Department – Madison, WI
Bureau of Public Health – Green Bay, WI
Centers for Disease Control and Prevention – Atlanta, GA
Wisconsin Department of Natural Resources – various places throughout WI
SERAM Manufacturing – Marseilles, France
World Health Organization – Geneva, Switzerland
Examples of internships for Public Health and Environmental Studies minors
If you are minoring in Environmental Studies or Environment, Society, and Culture, you have the option to take an internship to fulfill some of your coursework requirements. Although internships may not seem obvious with these minors, the options are endless! There are many companies. agencies, and government entities that are looking for students with a broad range of skills and knowledge - the opportunities are great. Below are some ideas of internship that will fit your minor, along with your major interest area.
National park conservation
Environmental advocacy, outreach and communication
Legislation and regulation
National Wildlife Federation Ecologist
Outdoor and environmental education
Journalist on sustainability/green issues
Marine mammal research
Green Corps
See all internships have to offer
The broad nature of the environmental public health program, the internships available to you span across many areas. No matter what area you are most interested in, there are internship opportunities to match! We encourage our students to participate in several internships while an undergraduate student. Check out all of the internship positions currently posted. Make sure to keep checking back or talk to our faculty about other options you may be considering.