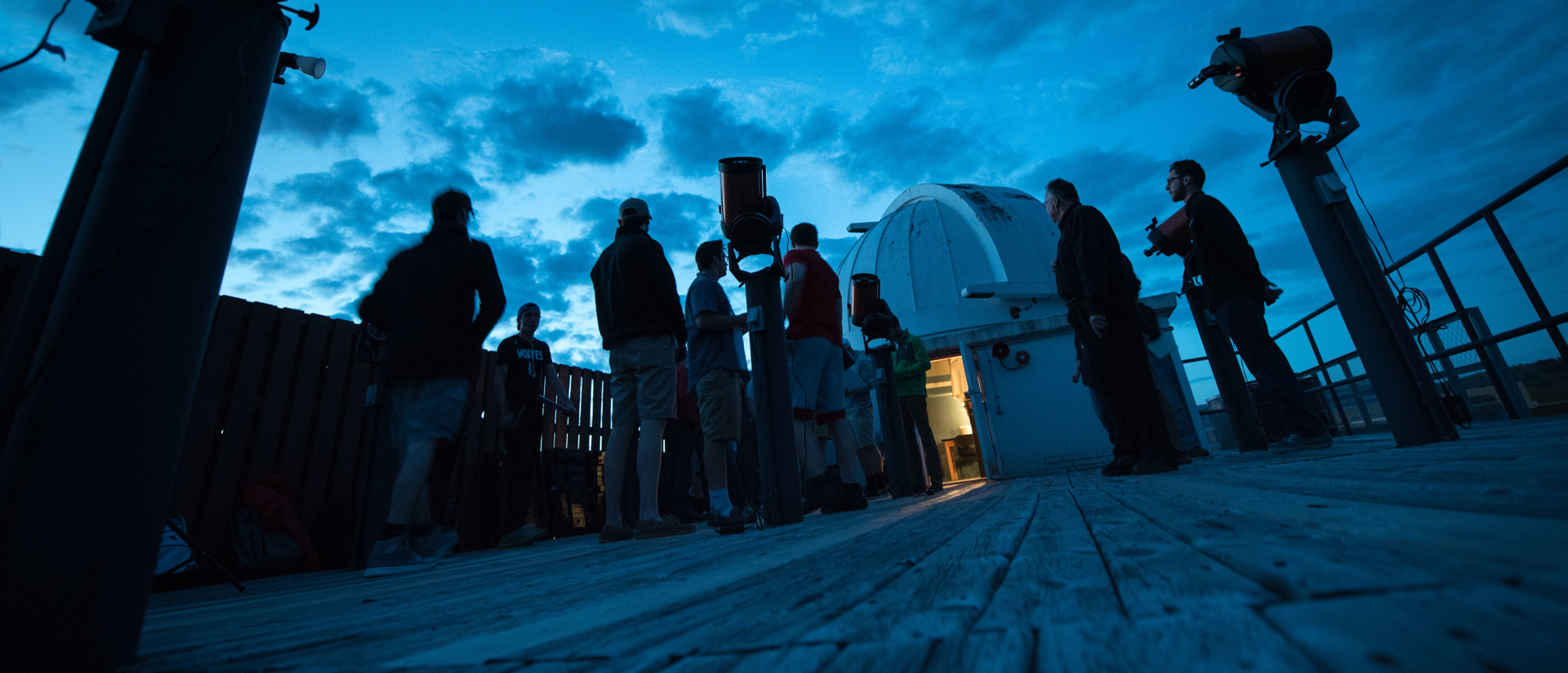 The Department of Physics & Astronomy at UW-Eau Claire was one of eight departments selected nationally by the American Institute of Physics as a case study for the best practices of physics higher education, with a record of success in preparing students for careers in STEM. What the AIP case study concluded was that the student-centered atmosphere, dedicated faculty, research opportunities and mentoring, and excellent advising are the things that set this program apart.
The academics are the core mission of the department, but recognizing the whole student experience on and off-campus, the many opportunities for learning, growth, enterprise and just plain fun are the other building blocks of success.
The physics department is great! It has such a warm and welcoming environment. The professors are wonderful and go out of their way to help you understand what's being taught as well as help secure research projects within the department. And the students promote such a positive attitude both in and out of the classroom.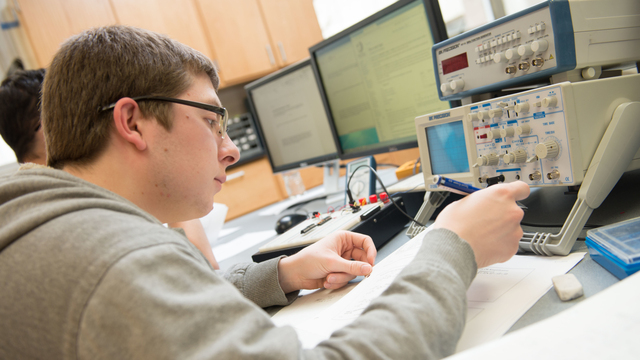 Time for fun and games
It's well known that the Department of Physics & Astronomy is a rigorous program that produces serious scientists who go on to do great things in industry, research and academia. What you may not know is just how much good old-fashioned fun is had by the physics students and faculty every year. From the Cleverly Cobbled Contraption Contest (pictured above), to the annual super scientific pumpkin drop experiment, to frequent gatherings and trips of the Society of Physics Students, there is no shortage of laughs to be shared along the way to becoming a physicist at UW-Eau Claire.