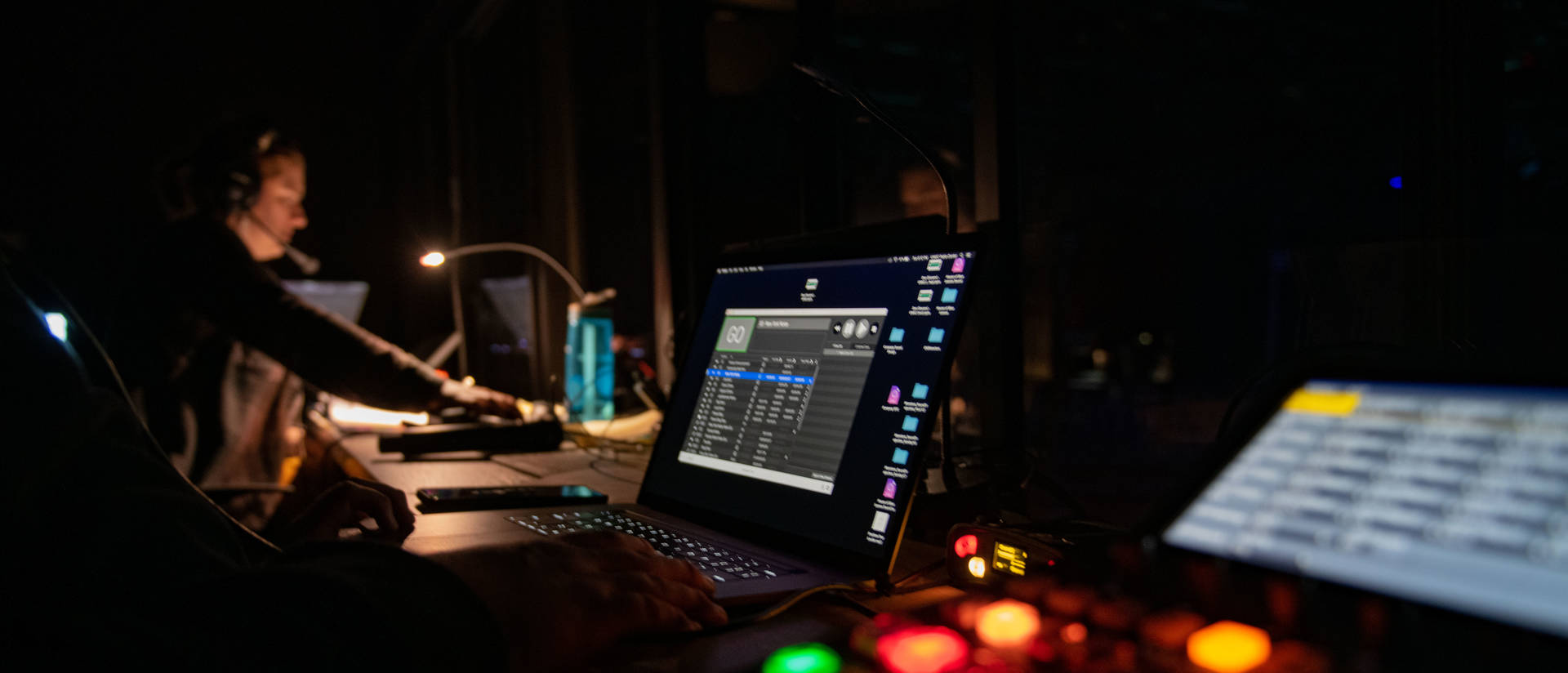 Recording Opportunities in Jazz
UW-Eau Claire proudly adds to its unparalleled tradition of excellence offering 21 Jazz CDs, having access to a brand new recording studio and performance venue, and providing exciting opportunities through an up and coming recording arts program, now offered to all students at the University!
UW-Eau Claire is proud to partner with the Eau Claire community's newest performance venue and recording studio, The Pablo Center at the Confluence. This state-of-the-art facility houses and hosts many aspects of UW-Eau Claire's Music + Theatre Arts department including classes, rehearsals, performances and much more. We are so excited for this partnership because we have the opportunity to give students a beautiful space to call home during their time on campus.
---
Recording Arts Certificate
Learn about sound + technology

The Recording Arts Certificate is an inter-disciplinary curriculum that addresses diverse interests in both sound and technology. The curriculum offers a foundation in musicianship, design, and recording technology, and opportunities for students to pursue specific interests in areas of composition, design, music history, physics of sound or business.

The 18-credit program includes required and elective courses, and at least one internship. A maximum of 3 credits from the certificate can count to the major. Applications are available through the Department of Music and Theatre Arts. Acceptance into the program may be limited due to available resources, internships, and needs of the program.