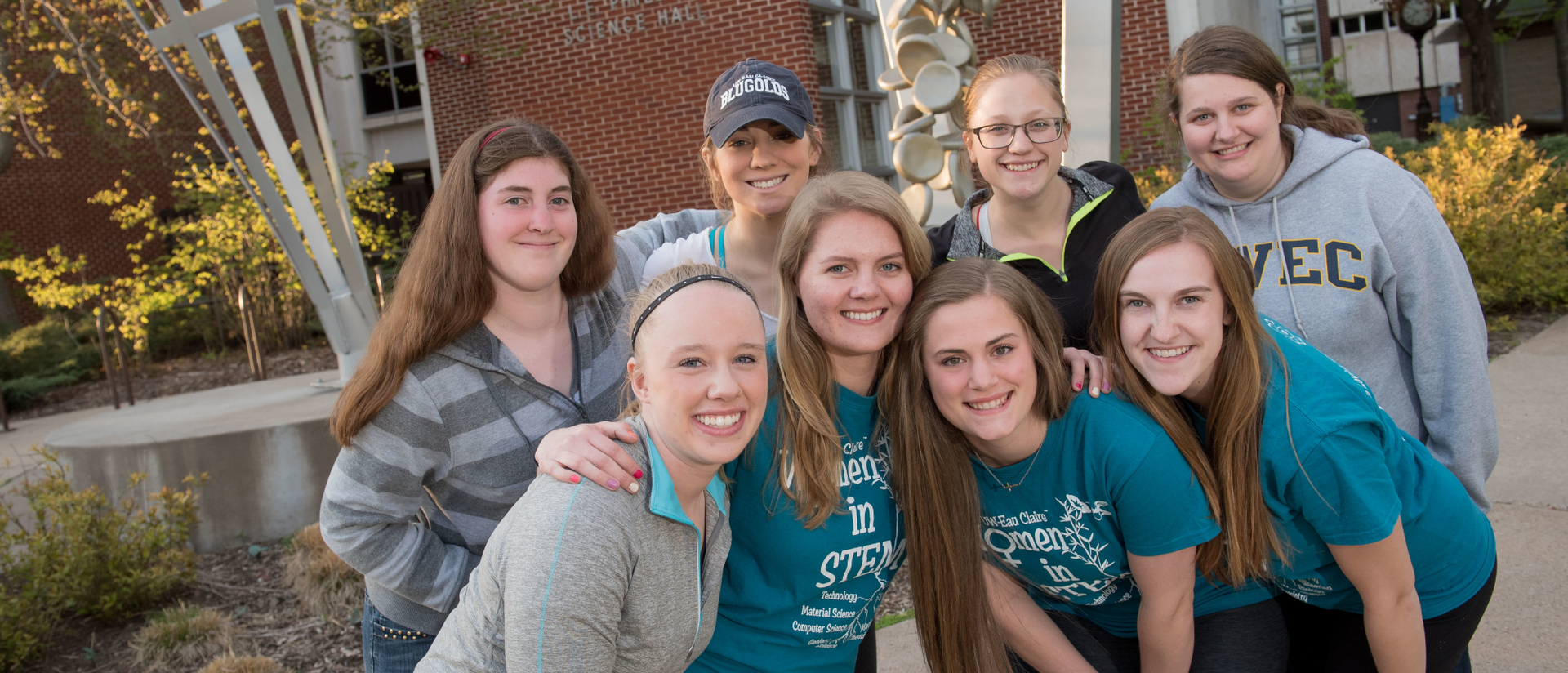 Make connections that count
Some of the best ways to embrace the UW-Eau Claire experience are to get involved on- and off-campus. Whether you choose to join a leadership committee, volunteer in the community or join a Greek organization, there's no shortage of things to be a part of. There are several organizations that would be of specific interest to materials science and biomedical engineering students, as well as those groups designed for more recreational or service-minded intentions. We know how important it is find meaningful personal and community connections, and Blugolds have an abundance of options.
Science orgs
The Society of Women in STEM offers support to women majoring in the fields of science, access to professional development and networking and multiple opportunities each semester for social time! The Materials Research Society provides a network of science-related researchers, all looking to gain valuable experience in preparing for life after college. Outreach events also help to foster community knowledge about materials.
For physics emphasis
The Society of Physics Students is a national professional association, and we have a campus chapter. Within that local chapter is also the physics honor society Sigma Pi Sigma. For materials science majors with an emphasis in physics, both of these student organizations will not only help you bridge the gap from student to professional, they will provide a place to meet great friends and connect to campus activities.

Lots more fun to be had
Student organizations within the physics and STEM fields are just the tip of the iceberg for ways you can engage with fellow students and the campus community. Please check out the many options for student organizations at UWEC OrgSync. Whether your interest is recreation, politics, performance or other — we have an org for you!