Blugolds in materials science and engineering have access to facilities that will prompt success in the field. The collection of instrumentation found in the Materials Science and Engineering Center simply cannot be beat. State-of-the-art instrumentation for all aspects of materials research is available and encouraged from your first year onward. When you graduate, you'll have a level of proficiency that sets you apart as a job candidate and graduate school applicant.
In addition to the classroom, laboratory, and instrumentation facilities that give Blugold MS+E students an edge, we also can offer experiences using cutting edge software and computational tools that help this program stand out. From access to the Blugold Supercomputing Cluster, to classroom experience with software like Matlab, LabView and Solidworks, our students gain valuable experience using industry standard programs that give them an edge in the future job field.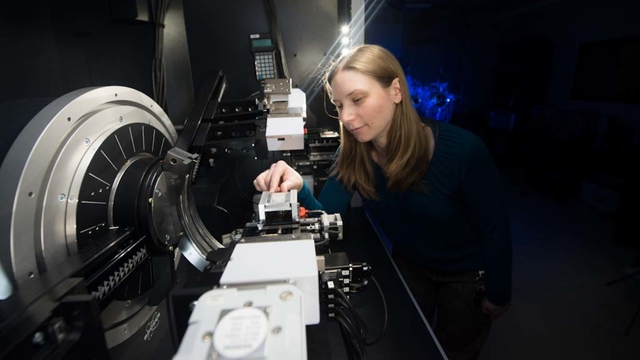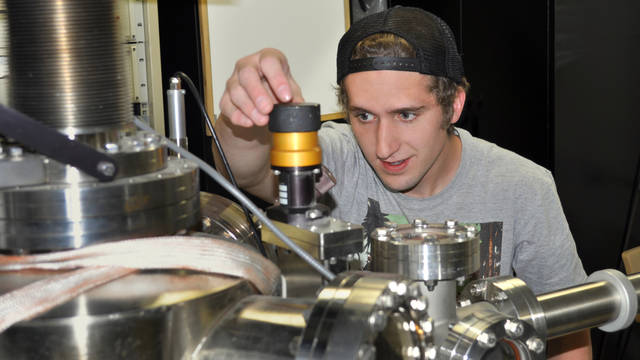 The ability to work with a wide variety of different instrumentation has a lot of benefits for students. In most cases, they're things students wouldn't be able to touch until they got into the graduate level or out in industry. Being able to work with those instruments and being able to work on the very high-level research that materials science students touch on as undergrads is really a unique opportunity.
Campus facilities
Materials science and engineering students will indeed find themselves spending the bulk of their time in the Materials Science and Engineering Center. However, the work done in all of your other courses is advantaged by the incredible academic facilities across campus. From the top academic library in the region, to tutoring centers, science labs, as well as fantastic physical fitness and recreation facilities available to all students, Blugolds will find all the infrastructure here to succeed in all aspects of their undergrad careers.