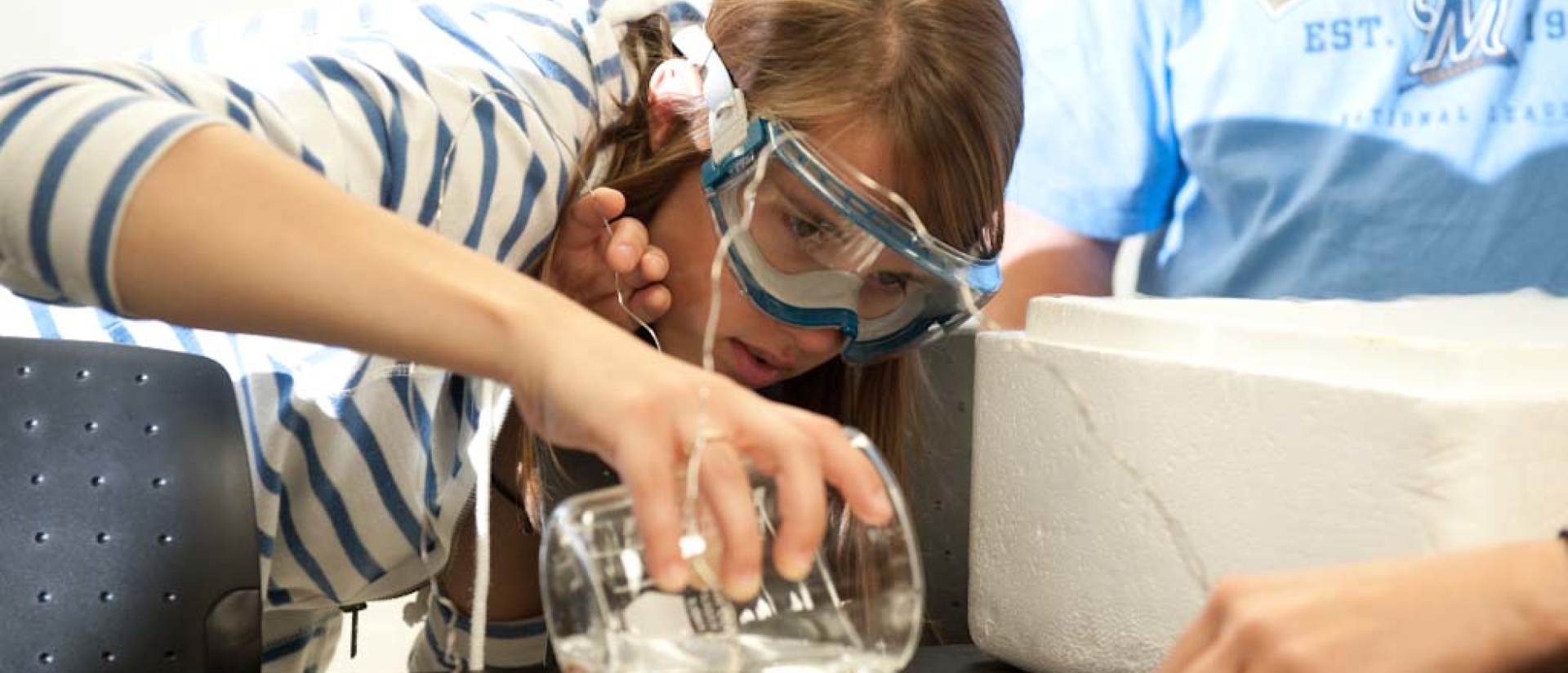 UWEC — where 21st century engineers are made
We've been hearing it from our graduates for decades, and we're soon to be hearing it from alumni engineers as well: UW-Eau Claire offers students something that the big universities can't.
Blugold materials science and biomedical engineering students (MS+BME) receive an education that rivals the major research university programs, but with some important differences. We provide a small, personalized setting where all the classes are taught 100% by a professor rather than a T.A., students develop strong personal relationships with faculty, and we provide research opportunities and instrumentation access that the larger institutions often reserve for graduate students.
I've always been in a lab that has about 10 students or less and our professors right next to us, helping with all of our questions. It's a really good learning environment.
It truly is the best of both worlds for students pursuing studies in materials science and engineering. How do we do this? It's simple — the people and the facilities in STEM. See the links below for a closer look at the faculty and research available in the Materials Science and Biomedical Engineering Program, as well as the instrumentation available through the Materials Science and Engineering Center for all you need to know in making us your choice for MS+BME.