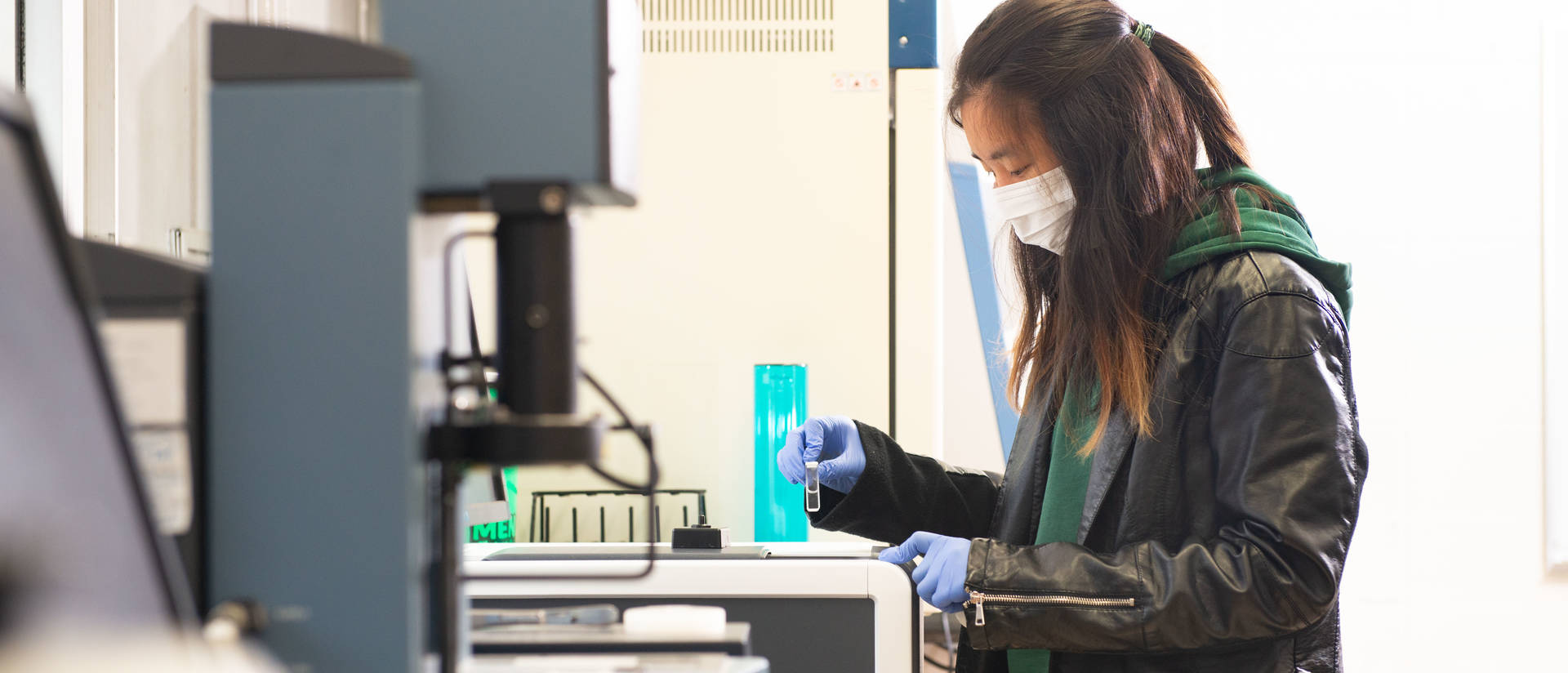 Engineer your future at UW-Eau Claire
At UW-Eau Claire, we tackle real-world problems by combining core scientific principles, engineering approaches and sophisticated instruments. Our graduates learn a diverse set of skills that makes them attractive to manufacturers, research and development labs, and graduate schools.
Unbeatable academics
Our academic programs are rooted in experiential learning and paired with a curriculum that emphasizes creative thinking and strong communication skills. Our graduates leave here fully trained in state-of-the-art instrumentation, with experience conducting research and collecting and analyzing data.
Standout facilities
The Materials Science and Engineering Center partners with local industries to solve their materials-related problems. The Center works with K-12 institutions to provide educational resources in the areas of nanotechnology and materials science. For an undergraduate institution, the Materials Science and Engineering Center has an unmatched array of materials science instrumentation available for use by students and industry.
The difference between UW-Eau Claire's materials science and engineering program and other programs is our size. Students receive personalized attention and individualized experiences. We know their names, and we know who they are.