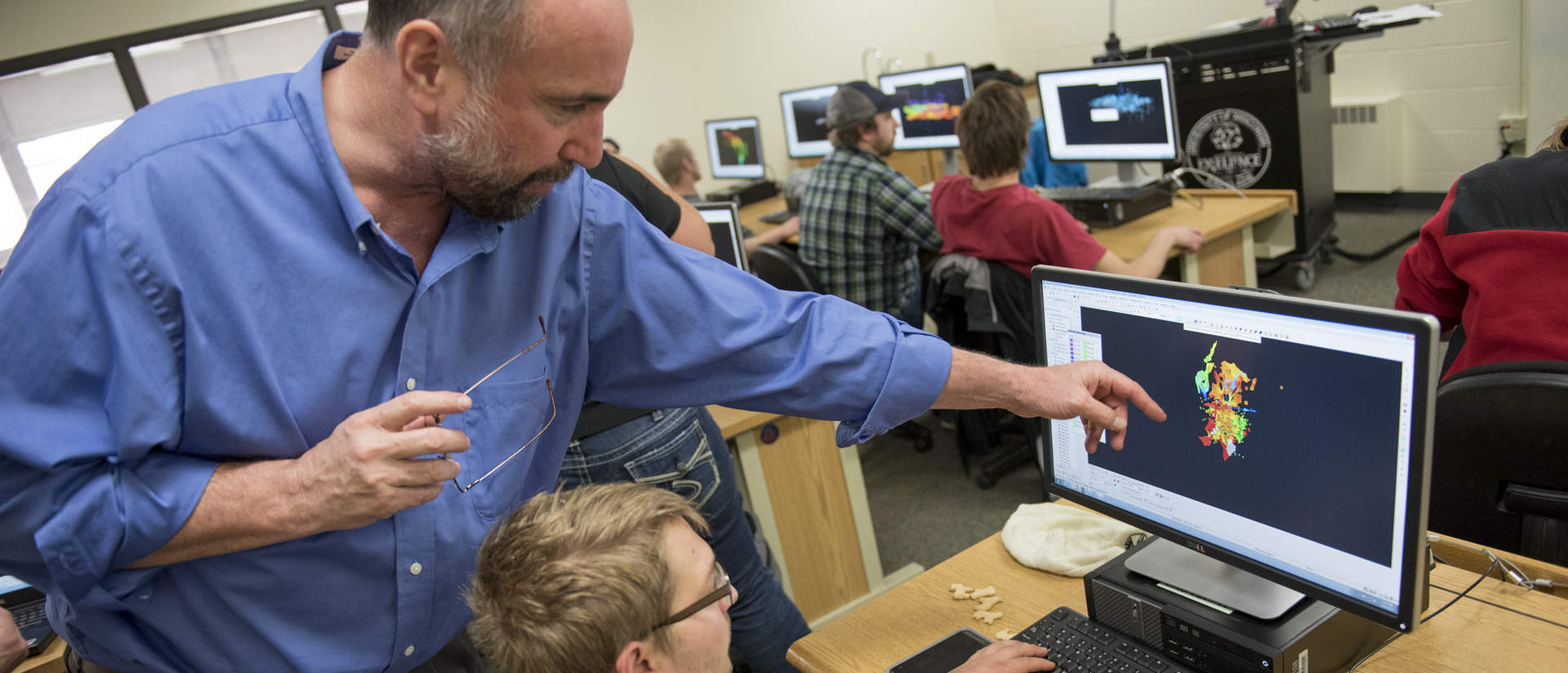 The word is out about Blugold geology, and that word is outstanding. Our nationally recognized program combines a rigorous field-based curriculum, state-of-the-art facilities and expert faculty who are passionate about teaching. Through strong industry connections and grants, our students also have opportunities for internships and careers unmatched by other schools.
My experiences as a geology major at UW-Eau Claire were some of the best of my life. The comprehensive classroom learning and challenging field trips brought my education to a level higher than expected.
Whether your goals are to pursue a career in industry, governmental regulatory agencies, education, or a career in scientific research, a degree in geology from UW-Eau Claire will be a step above the rest. Our field-based curriculum provides students the opportunity to do the work of geologists from the first entry level course, and that fact alone sets us apart.
With a strong emphasis on undergraduate research, UW-Eau Claire geology boasts some of the highest numbers of faculty-student collaborative projects on campus, with upwards of twenty presentations each year at the annual celebration of student research.
And thanks to tremendous alumni, community, industry support and partnerships like the Responsible Mining Initiative, Blugold students benefit from academic and career options simply not available at other universities. The scholarship and grant funding offered through these partnerships allows our students to rely less heavily on student loans, as we are able to offer high-impact practices at a lower cost than programs at comparable institutions.
Is geology the right choice for me?
When considering the right academic fit for you, the following attributes are typical of geology students:
Strength and interest in science
Love of the outdoors
Interest in the environment
Ability to apply classroom lessons to field experiences
3-dimensional thinker
Aptitude for math and chemistry